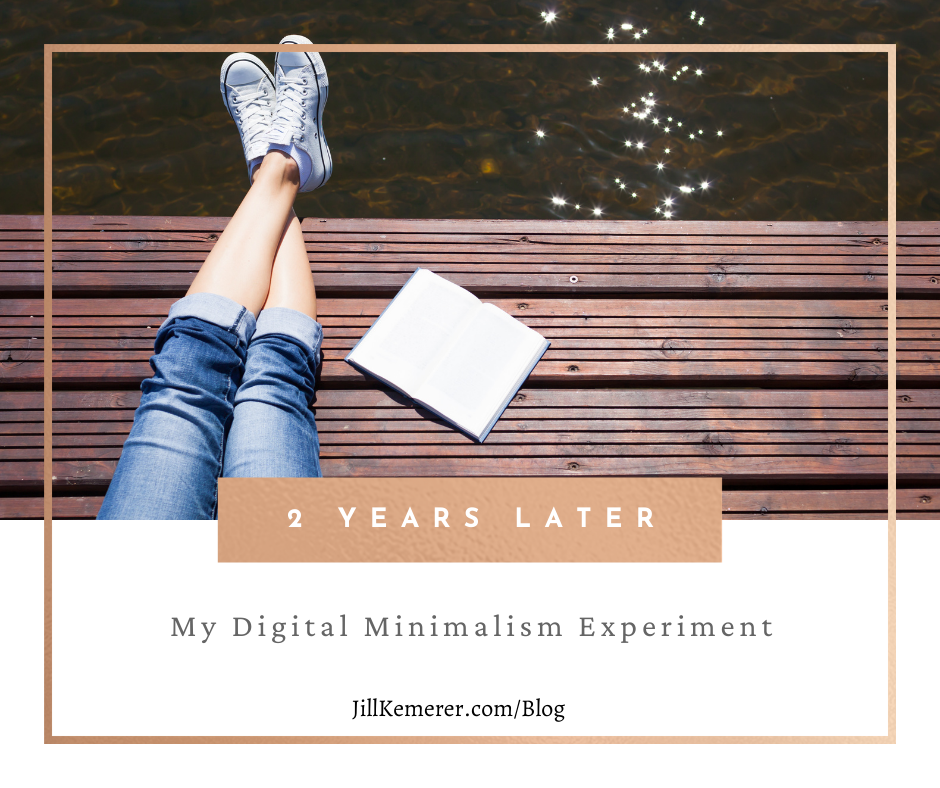 A little over two years ago, I read Cal Newport's book, Digital Minimalism (#affiliatelink), and it made a huge impact on me. I immediately did a digital minimalism experiment by setting rules regarding my phone and laptop. In fact, I wrote about it in a blog post back in March 2019, "Digital Minimalism by Cal Newport."
Here's a snippet:
"Scrolling through Facebook, Instagram, Pinterest, and various news sites often eat up precious evening hours. And I couldn't tell you what I've gotten out of all the mindless scrolling! Another problem I have? If I'm working on my laptop and check in on Facebook, I feel anxiety over unanswered private messages (I don't use Facebook Messenger on my phone and only get private messages from my laptop). Ditto for unanswered emails–even if I get them at 10pm!"
I also went on to describe the actions I was taking to combat the digital takeover of my free time.