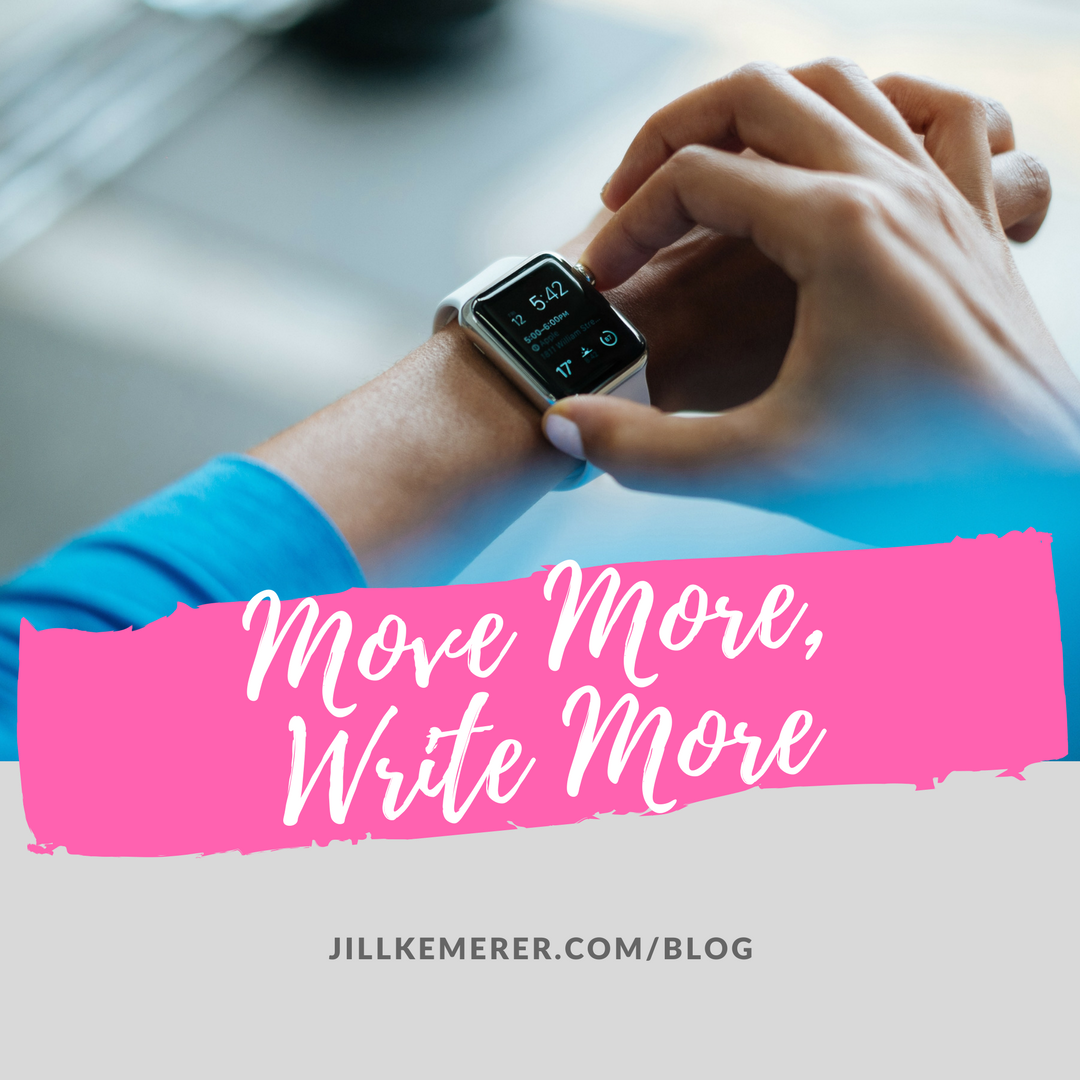 For two months I've been letting my exercise goals slide. I haven't given up on them completely, but the 5-6 days a week turned into 2-3 days a week.
I noticed other goals of mine flitting away as well. My side writing goals are not getting met, and you know why? Because when one area of my life is off balance, the whole thing gets tipsy.
I'm convinced consistency is the key to success.
When I move more, I write more.
When I write more, I feel good about myself. When I feel good about myself, I eat healthier.  These successes give me a mental boost to do other things like reading a novel instead of scrolling Facebook.
It's all connected.
Mind. Body. Spirit.
I always begin my day with coffee, a few chapters of the Bible and prayer. Exercising is scheduled next, before I  tackle my work. This is where I've tripped up. Instead of faithfully working out in the morning, I've been telling myself I'll work out in the afternoon. Guess what? I'm tired in the afternoon. And I don't want to work out, so I don't.
The good thing, though, is that this cycle can be broken. I am determined to break it. I've written my exercise plan into my day planner, AND I scheduled when I will work on my side projects (this week will be one hour per day from Tuesday through Friday). I'll let you know in my April goal post how I'm doing.
For me, following through with my morning exercise routine leads me to meet or exceed my writing goals for the day. It's a motivation/mental thing.
If you're having trouble in one area of your life, it tends to have a ripple effect on other parts. Whatever you're struggling with goal-wise, work on making it a habit. Your writing output will thank you!
Do you write more when you move more? Or does something else trigger you to write more? I'm curious!