Welcome to the website of author Jill Kemerer!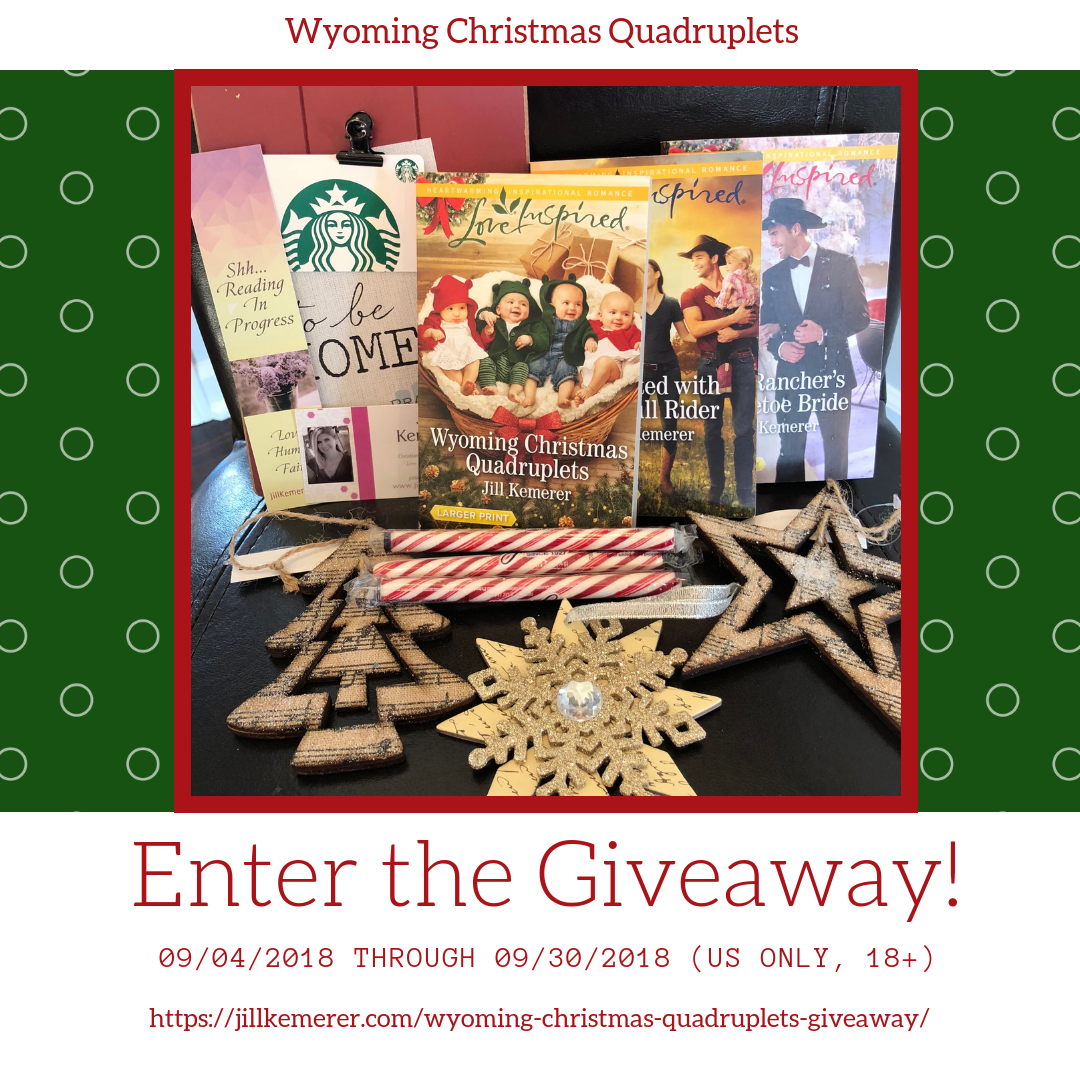 I'm hosting a giveaway to celebrate the release of my eighth Love Inspired novel! Woohoo!!
The prize package includes large print copies of all three books in the Wyoming Cowboys series (book four will be released in May 2019), three cute ornaments, candy sticks, an adorable picture frame, and a $10 Starbucks gift card!
The giveaway is open from September 4 through September 30th, 2018 (9pm EST) for US residents 18+. See giveaway form for official rules.
Click HERE and scroll down the page for the easy entry options!
September 10, 2018: I'm blogging with Allie Pleiter at Ladies of Love Inspired 
September 18, 2018: Wyoming Christmas Quadruplets will be in stores
October 1, 2018: Wyoming Christmas Quadruplets will be available as an ebook
October 3, 2018: I'm blogging at Seekerville {Giveaway}
October 8-12, 2018: I'm taking over the Love Inspired Authors and Readers Facebook page. Click HERE to join the group–over 1000 members strong!
October 8, 2018: I'm blogging at Ladies of Love Inspired {Giveaway}
November 8, 2018: Book-signing with Barb Roose at Gathering Volumes in Perrysburg, Ohio
Biblical Inspiration
Galatians 5:22-23 (ESV)
"But the fruit of the Spirit is love, joy, peace, patience, kindness, goodness, faithfulness, gentleness, self-control; against such things there is no law."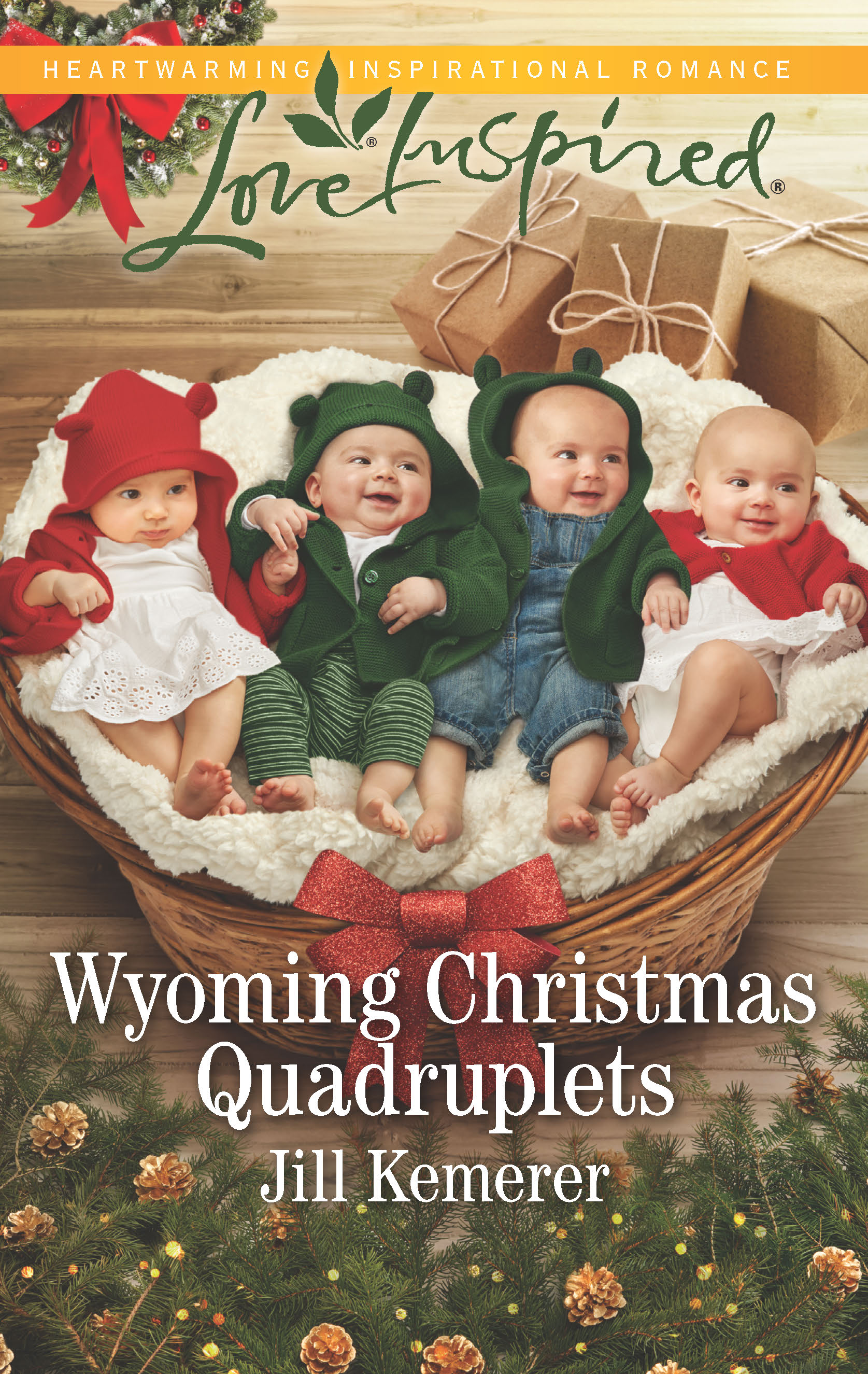 September 19, 2018
Guess what? My new book is in stores! Woohoo! Wyoming Christmas Quadruplets is the third…