Publishers Weekly Bestselling Author
Sign Me Up!
Sign Up for Jill Kemerer's Book News and Giveaways!
March 2021
Buy Now
Wyoming Sweethearts #4
October 2020
Buy Now
Wyoming Sweethearts #3
March 2020
Buy Now
Wyoming Sweethearts #2
November 2019
Buy Now
Wyoming Sweethearts #1
February 2019
Buy Now
Resort to Romance Series
April 2017
Learn More
"Personal stories every parent can relate to..." ~ Susan L. Tuttle, Christian author
Welcome to the website of Publishers Weekly bestselling author Jill Kemerer
February 2021
It's snowing here in northern Ohio. Cardinals and mourning doves, sparrows and finches flock to our bird feeder. I love watching them. February is always a month of hunkering down for me. It's cold, the days are short, the sky overcast more often than not. Perfect for writing, reading, watching a movie or working on a hobby.
To celebrate HERS FOR THE SUMMER hitting stores in a few weeks, I'm hosting a giveaway on my blog from February 1, 2021 through February 21, 2021. The prize includes all four books in the Wyoming Sweethearts series, spring dishtowels, a journal, hand lotion and pretzel treats! Click on "Hers for the Summer Giveaway" and scroll down for the entry form. (US only, 18+, Void where prohibited.)
Be sure to sign up for my NEWSLETTER. I send one out about once a month with info on my book releases, giveaways, cover reveals and more.
Disclaimer: As an Amazon Associate I earn from qualifying purchases.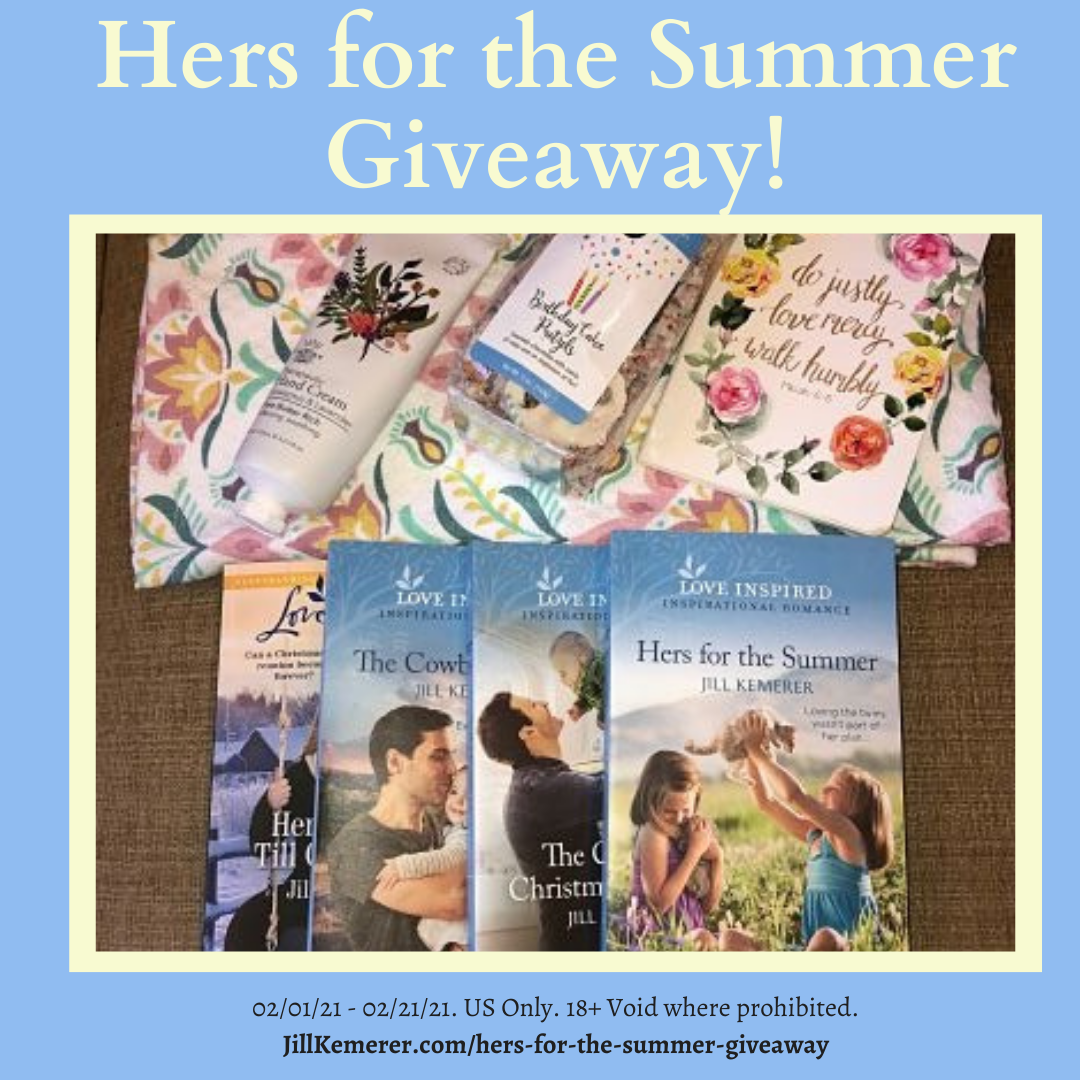 Biblical Inspiration
Nahum 1:7 (NIV)
The Lord is good, a refuge in times of trouble. He cares for those who trust in him.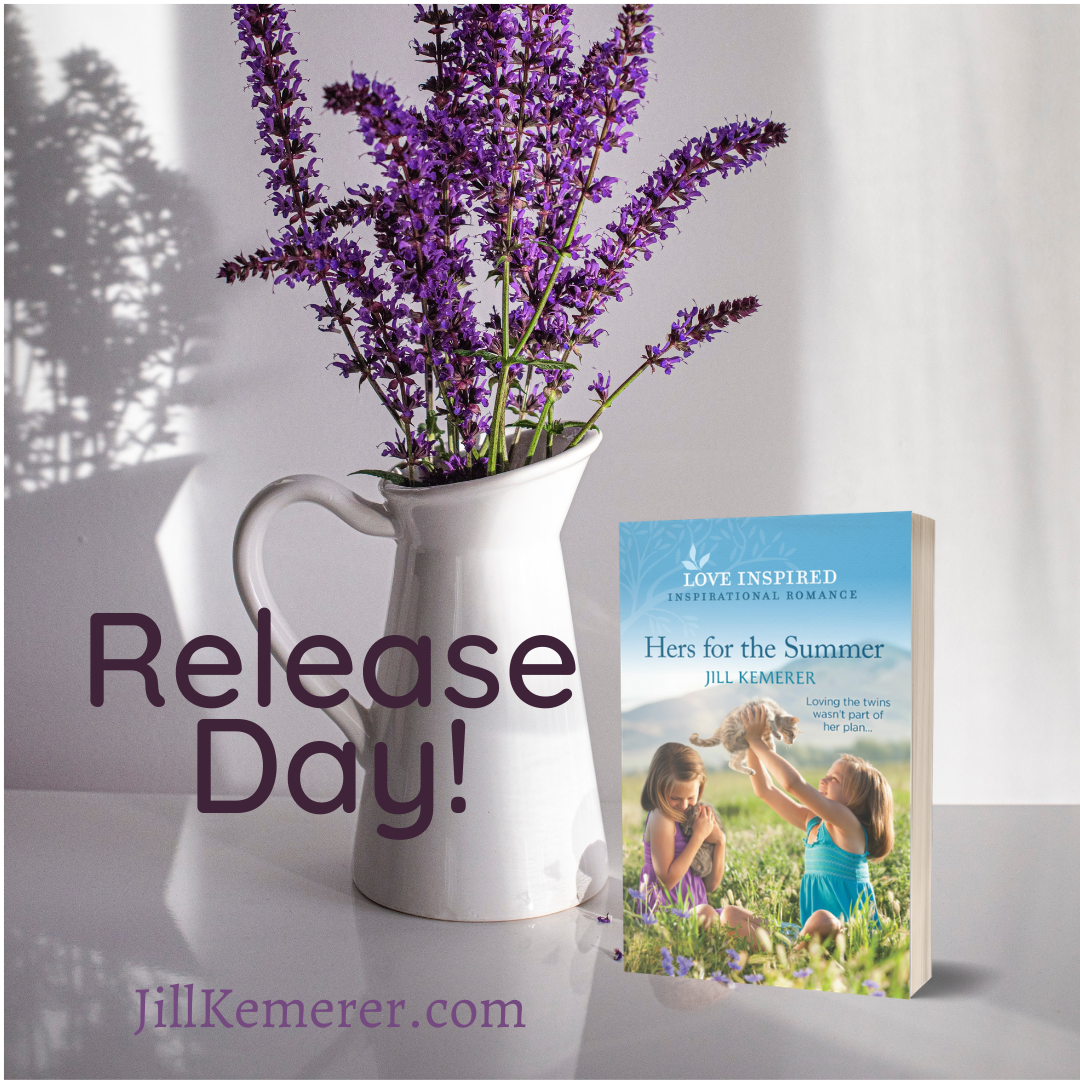 February 23, 2021
Release Day! Happy day! Hers for the Summer is in stores now! Whee!! This is…