Welcome to the website of Publishers Weekly bestselling author Jill Kemerer
Heartwarming, Emotional, Small-Town Romance
September 2022
Guess what? Two of my books are on sale all month!! You can buy Guarding His Secret (linked) and/or A Cowboy to Rely On (linked) from Amazon for $1.99 each! #commissionearned
This is a great way to catch up on my Wyoming Ranchers series. Look for the next installment in late October. The Mistletoe Favor releases October 25, 2022. Woohoo!
Let's stay in touch! I send out a monthly newsletter with cover reveals, journal prompts, giveaways, quick tips, links to my blog posts, book news, and more! Who doesn't love that? Sign up today!
Disclaimer: As an Amazon Associate I earn from qualifying purchases. Biblical Inspiration
Proverbs 3:5-6 (NIV)
Trust in the Lord with all your heart and lean not on your own understanding; in all your ways submit to him, and he will make your paths straight.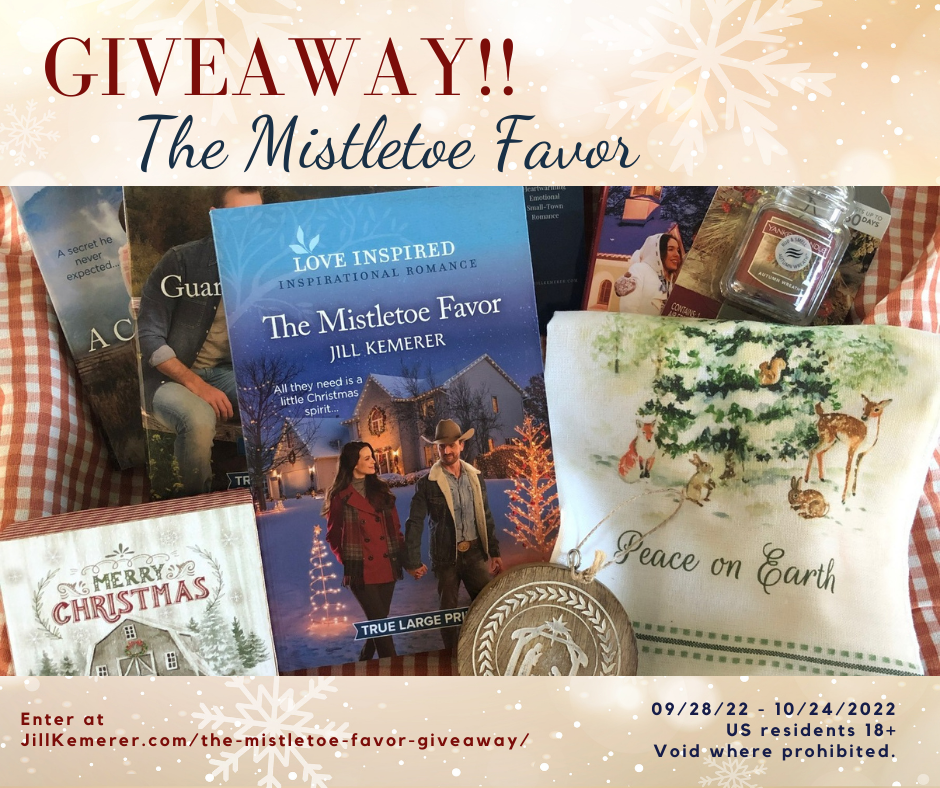 September 28, 2022
Over the weekend, I got out my cozy sweaters and fall decorations. I love autumn!…