Heartwarming, Emotional, Small-Town Romance
Over half a million books sold worldwide!
October 2023
I recently took a short drive along my favorite route for autumn. By mid-October, we'll be getting peak fall colors. I love this time of year. Apple crisp, warm chili, fall festivals, cozy blankets, a stack of books. Yes, please!
My new series, Wyoming Legacies, will be launching on October 24! I'm hosting a big giveaway to celebrate the first book, The Cowboy's Christmas Compromise. Go to "The Cowboy's Christmas Compromise Giveaway" to enter (US only, 09/25/23 – 10/23/23)!
Enjoy your October!
Subscribe to my newsletter for first dibs on my book news, cover reveals, contests and book recommendations. And never miss a release–follow me on Amazon, BookBub and Goodreads.
Disclaimer: As an Amazon Associate I earn from qualifying purchases.
Jill Kemerer on WTOL Good Day ~ March 21, 2023
09/28/2023 Celebrating the anniversary of the Love Inspired Authors and Readers Facebook group. I'll be giving away a copy of The Cowboy's Little Secret (Wyoming Ranchers Book 5), and there will be multiple giveaways all day by various authors. Click on the link above to join!
10/24/2023 New Series Alert!! The Cowboy's Christmas Compromise releases. It's the first book in my new Wyoming Legacies series through Love Inspired.
Proverbs 16:9 (ESV)
The heart of man plans his way, but the Lord establishes his steps.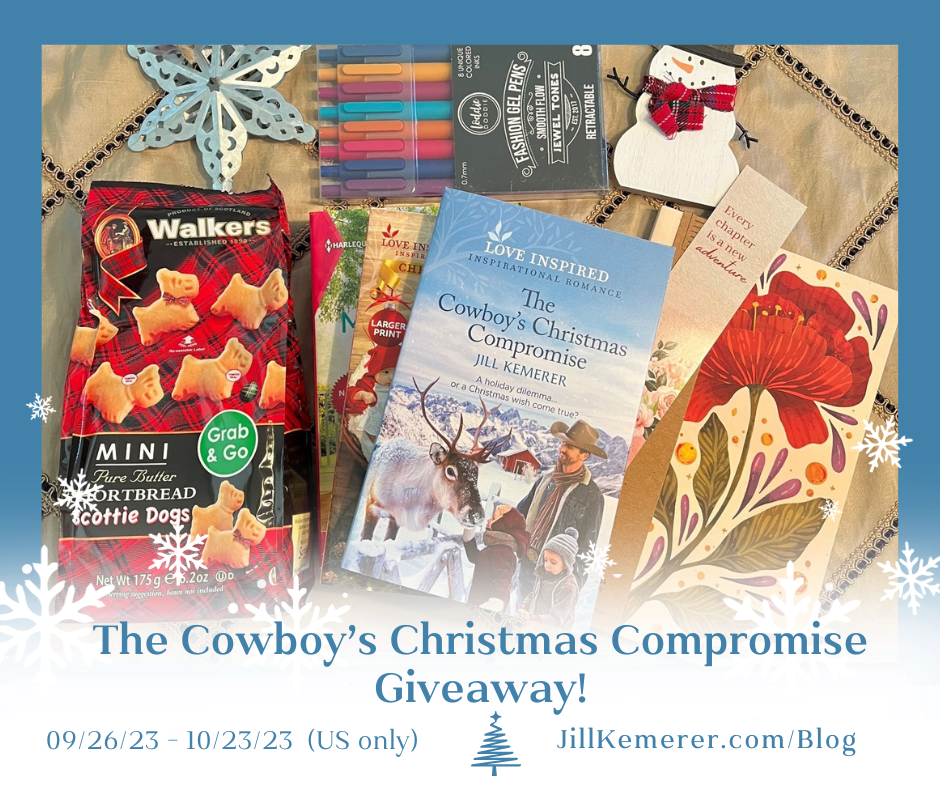 September 26, 2023
My new series, Wyoming Legacies, launches in one month!! The first book, The Cowboy's Christmas Compromise,…