Welcome to the website of Publishers Weekly bestselling author Jill Kemerer
Heartwarming, Emotional, Small-Town Romance
July 2022
The first half of 2022 went by quickly! It's been a busy, amazing summer so far.
In May, I was able to hang out with my good friend, author Dani Pettrey. Her new book The Deadly Shallows released on July 5! Here's a link if you're interested in purchasing it: AMAZON (#commision earned). We had such a fun time catching up. I'm a big fan of her Christian romantic suspense novels. Give her Coastal Guardians series a try.
Then in June, I enjoyed three days with two other authors who are good friends of mine–Susan L. Tuttle and Jessica R. Patch! We toured a super-cute town in Ohio, sampled ice cream, coffee, popcorn, and any other delicious morsel we found there, and even made time for writing each afternoon. A delight!
Susan writes Christian contemporary romance novels. Her newest book, Out of the Blue, released in May (#commissionearned).
Jessica writes Christian romantic suspense and thrillers. She has two–yes two!–books out this month. Cold Case Killer Profile and Her Darkest Secret (#commissonearned).
Meanwhile, I've been busy writing. I am SO excited for the next installment of my Wyoming Ranchers series! The Mistletoe Favor releases October 25, 2022. Woohoo!
Let's stay in touch! I send out a monthly newsletter with cover reveals, journal prompts, giveaways, quick tips, links to my blog posts, book news, and more! Who doesn't love that? Sign up today!
Disclaimer: As an Amazon Associate I earn from qualifying purchases. Biblical Inspiration
Proverbs 3:5-6 (NIV)
Trust in the Lord with all your heart and lean not on your own understanding; in all your ways submit to him, and he will make your paths straight.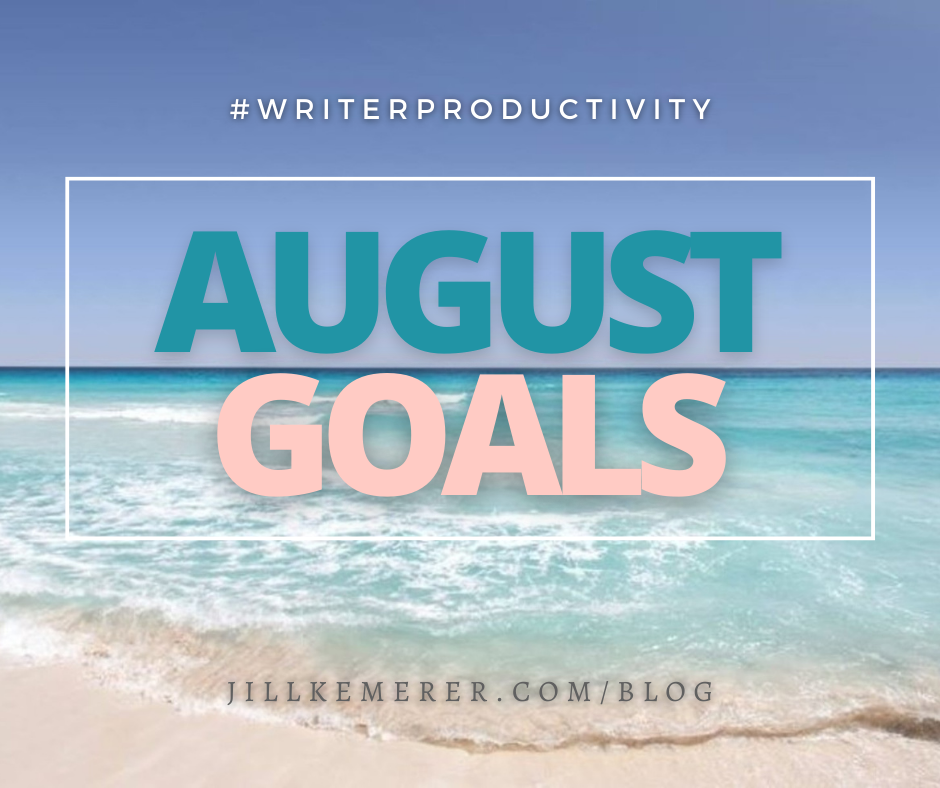 August 3, 2022
My writer productivity skyrockets when I set monthly goals. At the beginning of each week…