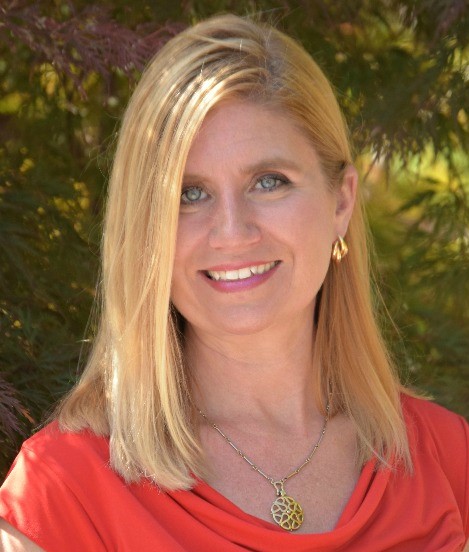 Hello! I'm so glad you stopped by.
I write heartwarming, emotional, small-town romance novels often featuring cowboys. Romance novels give people hope, courage, laughter, and empathy. I hope to encourage you through my books the way so many books have encouraged me.
I'm an author, wife, mom, and avid reader. My mornings always include coffee, and the rest of my day wouldn't be complete without something sweet, usually a caramel.
I grew up a country girl in Michigan and now reside in a picturesque little town in Ohio. Our family has moved a lot over the years, and we realized we don't mind living near a city, but we don't want to live in one! My husband and I were high school sweethearts, and we have an adult daughter and a son in college.
Nature inspires me. We're blessed to live near beautiful parks, and if the weather cooperates, I take long walks outside. Some of my best plot twists pop into my head on these walks. I love when that happens! I also love to cook and bake. They provide a nice distraction from the heavy brain-work writing involves.
My books contain a blend of love, humor and faith. I adore romance! I can't help it–life makes me laugh. But what really defines me is my faith. My life is built on John 3:16 (NIV) "For God so loved the world that he gave his one and only Son, that whoever believes in him shall not perish but have eternal life." I'm not perfect–never will be–and I am thankful I don't have to be.
You'll find my books on the Books page. For a complete list in order, go to Jill Kemerer Book List.
Besides writing books, I enjoy speaking to writer's groups. For more information, go to my Speaking page. I look forward to talking to you.
Please stop by my Contact page to connect with  me! Thank you!
Publishers Weekly Bestselling Author

Over half a million books sold worldwide
Client of Rachel Kent with Books & Such Literary Agency
2019 President of Maumee Valley Romance Authors, Inc.

Graduated magna cum laude with Bachelor of Science in Electrical Engineering degree

Speaker for a variety of writer's groups

Short Story contributor to Woman's World Magazine

Contributor to A Recipe for Romance

Contributor to Chicken Soup for the Soul: It's Christmas!

Contributor to Guideposts: The Best Angel Stories 2015

2013 Genesis Contest Finalist (Romance) through ACFW

2012 Frasier Contest Finalist through My Book Therapy

Long-standing member of ACFW, member of MVRAI, former vice-president of MVRWA, former secretary of MVRWA