Looking for a professional, engaging, and motivational speaker? Contact Jill about your speaking needs.
SPEAKING TOPICS:
Specialized Presentations for Writers:
Exquisite Planning: Ditch the Guilt and Get More Done
Creating an Annual Production Plan
Writing the Synopsis Before the Book
Organizing Promotion for Your Book
Writing for Harlequin Series
Scene Essentials
General Topics for Writers:
Productivity/Time Management
Organization for Writers
Motivation for Writers
Writing Craft
I also enjoy speaking to women's groups and church groups about my writing journey and why I write Christian fiction.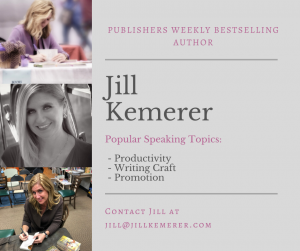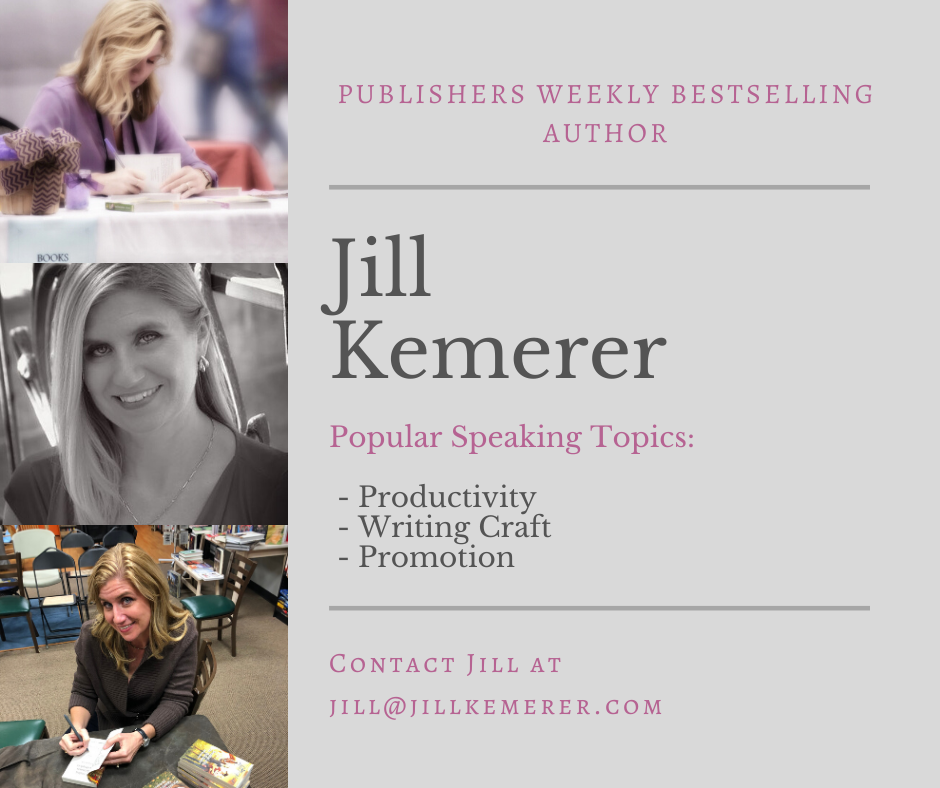 Why Hire Jill?
I strive for excellence. I graduated magna cum laude with a bachelor of science degree in electrical engineering. Before becoming a mother, I worked at a consulting firm as a Control Systems Engineer. My books have been finalists in prestigious contests, and I'm a Publishers Weekly bestselling author.
Helping people (and businesses) achieve their potential is a passion of mine. I've been regularly speaking to writer's groups and women's groups since 2011.
I'm experienced. In addition to over ten inspirational romance novels with Harlequin™, my work has appeared in Woman's World Magazine, Chicken Soup for the Soul: It's Christmas!, Southern Writers Magazine: Suite T blog, Seekerville, Novel Rocket, Inspired by Life and Fiction, Ladies of Love Inspired, and more. I've also blogged for over ten years, starting at Blogger and transitioning to JillKemerer.com/Blog.