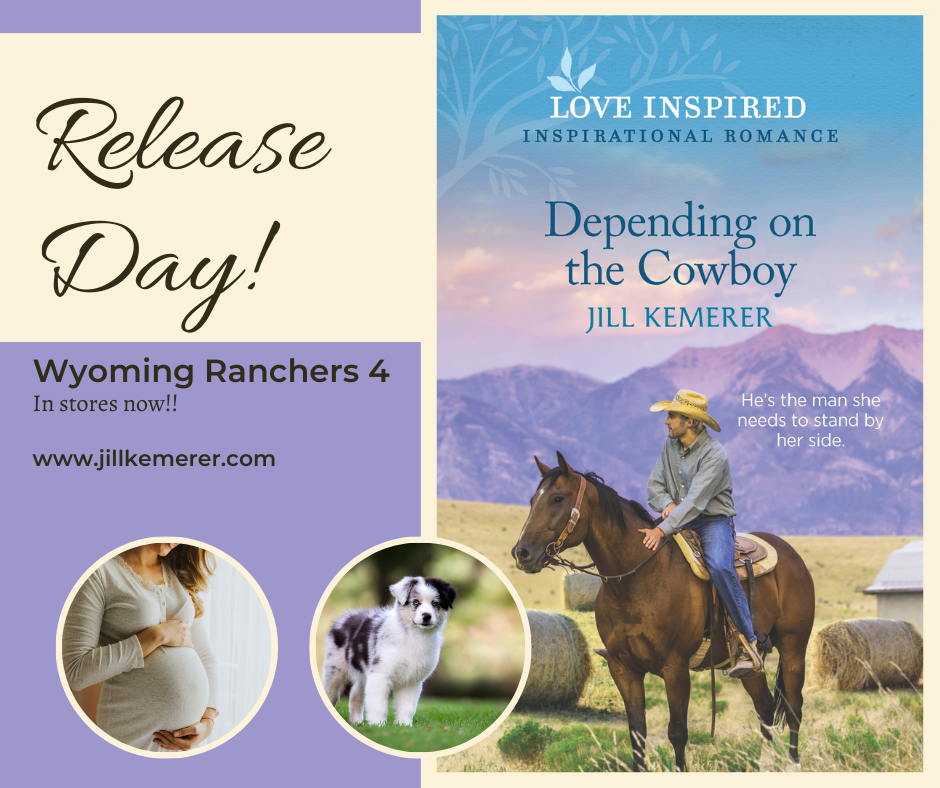 The holidays are over. January is zooming by. You're in the mood to read, but what? Well, I can help with that. The fourth book in my Wyoming Ranchers series, Depending on the Cowboy, releases today! Yeehaw!
So here's a little info about the book. Blaine Mayer recently took over half of the family ranch and is nervous about doing things right. His older brother Jet (from A Cowboy to Rely On) has been in charge for several years. Blaine's always felt like he's a step behind Jet. Plus, the dry weather conditions have him and all his ranching buddies concerned about how they'll feed the cattle in the upcoming winter.
To further disrupt Blaine's world, his high school crush, Sienna Powell is staying in the nearby cabin with her teen niece and nephew–just for the summer–to help his mother and sister with their candle company. Sienna is recently divorced…and very pregnant.
She's also easy to talk to. Quiet Blaine understands her concerns about her niece and nephew (their separated parents are trying to reconcile), so together, he and Sienna do their best to make the summer fun for the kids. And in the meantime, old sparks start to fly. But they both have baggage not easy to leave behind. They'll have to trust God's plan for their lives in order to have a future together.