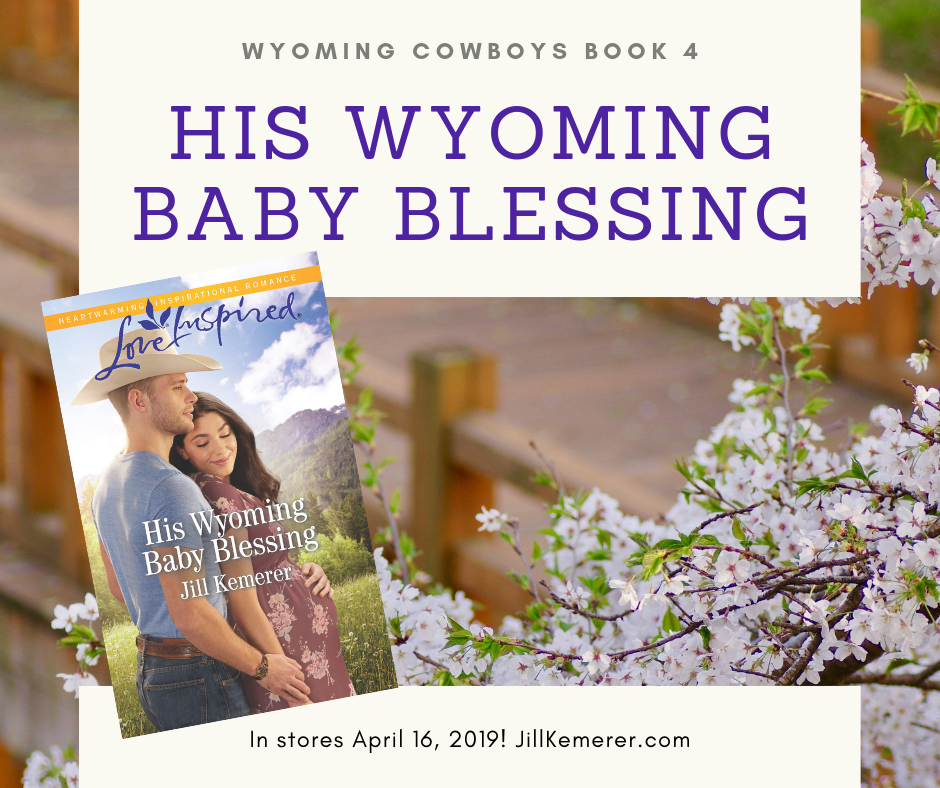 The fourth, and final (*sob*) Wyoming Cowboys book is hitting store shelves today! I love this book. Wade and Kit burrowed right into my heart. Their story touched me, and I hope it touches you, too.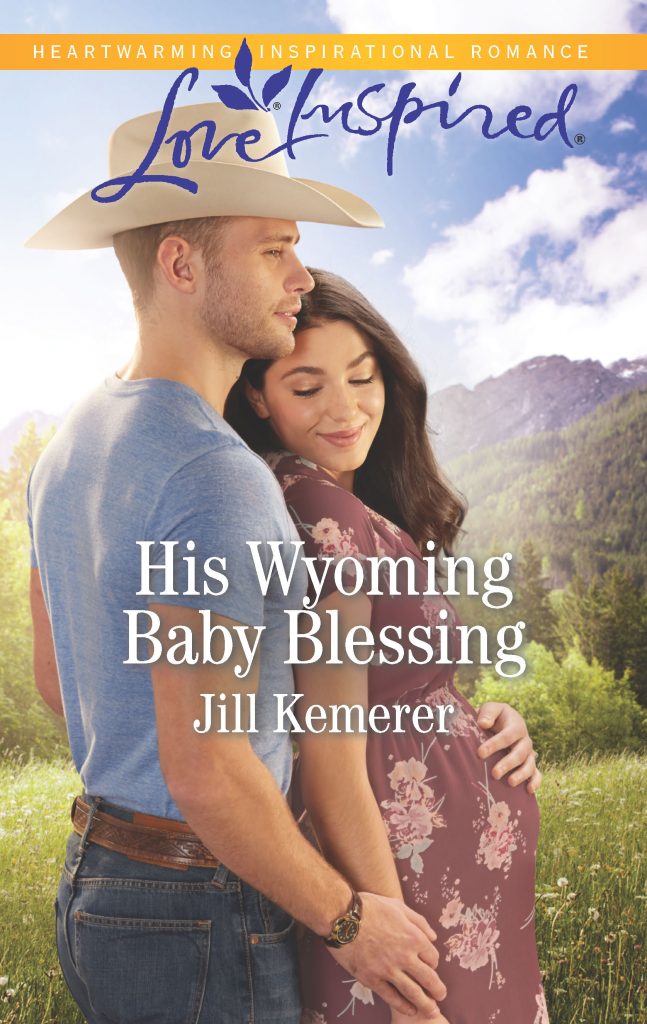 She's pregnant on his doorstep…
Saddle up for this Wyoming Cowboys novel
When his childhood friend Kit McAllistor shows up, widowed and pregnant, rancher Wade Croft offers her a place to stay…but he can't offer her his heart. As old feelings begin to surface, past tragedies force Wade to ignore them. But on the brink of losing his ranch, will he also risk losing the woman he's beginning to love…or can he cowboy up in time?
Click Here for Purchase Links and Sneak Preview!
What Readers are Saying:
" Love love and love this story!! Sometimes it takes nearly losing everything to truly appreciate all that we have been given. Whether we realize it or not there are blessings all around us if we'd only take the time to stop and look…" Goodreads Review
" Jill Kemerer brings us the fourth book in her Wyoming Cowboys series and it's a good one. There is a strong spiritual message here for her readers as well. Fear is not from God and He wants His children to walk in peace and mercy, not in fear. Watch as these characters figure this truth out from a loving heavenly Father. " SimplySusan
Check out these interviews!
Thank you to Inkwell Inspirations for the lovely interview! You can access it HERE!
I was also blessed to be interviewed by NFReads! You can check it out HERE!
HIS WYOMING BABY BLESSING Pinterest Board!
Curious about what the characters look like and the setting I envisioned them in? Click "4WF-His Wyoming Baby Blessing" to see the Pinterest Board!
Finally, another fabulous Resort to Romance novella released today! Buy Jennifer Shirk's A Match for Mr. Write for only $0.99!
What is going on in your life? Please share in the comments!