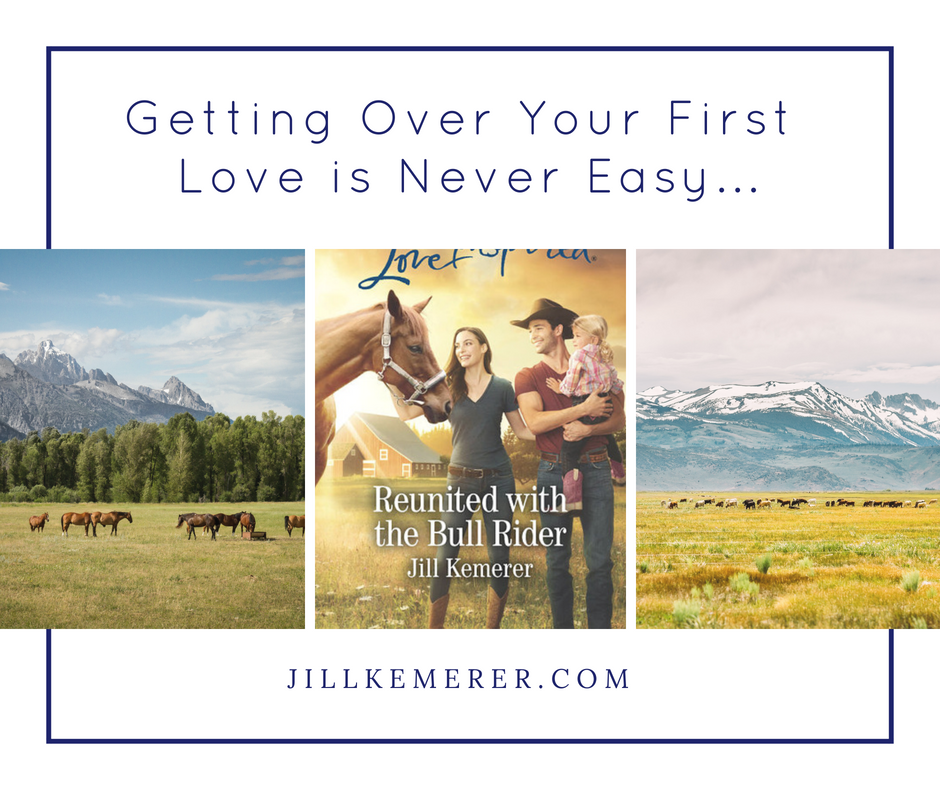 Whoop! Whoop! And Yeehaw!!
My new book, Reunited with the Bull Rider is in stores now!
Believe it or not, the original idea that sparked this book was really lame. I knew the characters were exes brought together in Sweet Dreams, but I had no idea why! Unfortunately, the first brainstorming sessions were duds. But a few long walks down by the river gave me better options, and one day I knew I'd hit the right story. In fact, I cried as I walked home because I felt so bad for Amy!
Needless to say, I had to write her story. Nash, Amy and Ruby all stole my heart. This is the second book in the Wyoming Cowboys series. The third book, Marshall's story is Wyoming Christmas Quadruplets and will be available in October. The fourth book will be out next spring.
Here's a little about the book: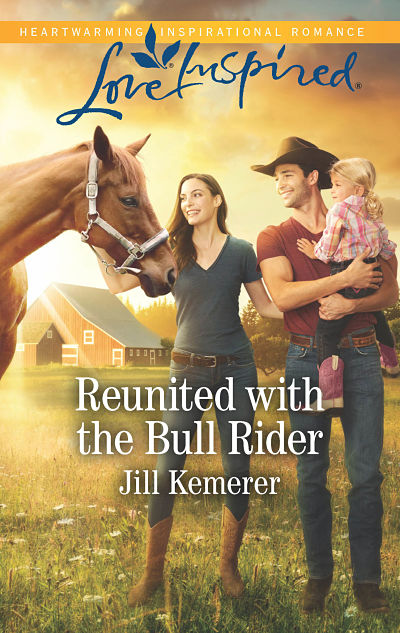 Goodbye rodeo, hello hometown. But is this 
Wyoming Cowboy
 ready to face his past?
Amy Deerson wanted to mentor a child. Her plan did not include former bull rider Nash Bolton—the little girl's brother and guardian. It's been a decade since Nash left town without a word, breaking Amy's young heart. Now they must put their painful past aside to help fragile, traumatized Ruby. If only getting over their first love were that simple.
Reunited with the Bull Rider is in stores now. You can find it at Walmart, Barnes & Noble, Books A Million, most major supermarkets and other book retailers. The ebook will be available on June 1, 2018.
For purchase links, click HERE!
***
Upcoming Online Events and Giveaway Opportunities!
May 23, 2018: Guest on Faithfully Bookish Blog (w/Giveaway!)
May 25, 2018: Interview on Just Commonly Blog (w/Giveaway!)
June 1, 2018: Guest on Reading is My Superpower Blog (w/Giveaway!)
Week of June 4: Author host with Heidi McCahan on the Love Inspired Authors and Readers Facebook Group (If you haven't joined this amazing group, please do! Every week different authors host! There are multiple giveaways!)
June 5, 2018: Seventh Book Release Extravaganza Facebook Event with Jessica R. Patch! (Lots of giveaways!)
June 6, 2018: Friendship Chat with Mindy Obenhaus on Seekerville  (w/Giveaway!)
June 8, 2018: Book Spotlight on Leslie McKee's Blog (w/Giveaway!)
***
Still Time to Enter the Gift Package Giveaway!
The Reunited with the Bull Rider Giveaway prize package includes:
Autographed copy of Reunited with the Bull Rider (Wyoming Cowboys Book 2)
Autographed copy of The Rancher's Mistletoe Bride (Wyoming Cowboys Book 1)
Set of two inspirational dishtowels
Adorable notebook
Tin of toffee candies
The giveaway runs from May 2, 2018 at 6:00 am EST to June 1, 2018 at 9:00 pm EST. US only. 18+. See complete rules on the entry form.
Click HERE and scroll down for the easy entry form!
***
Do you have fun plans for this weekend? (I get to see my sister and her family for Memorial Day weekend!)