What are Your May 2018 Goals?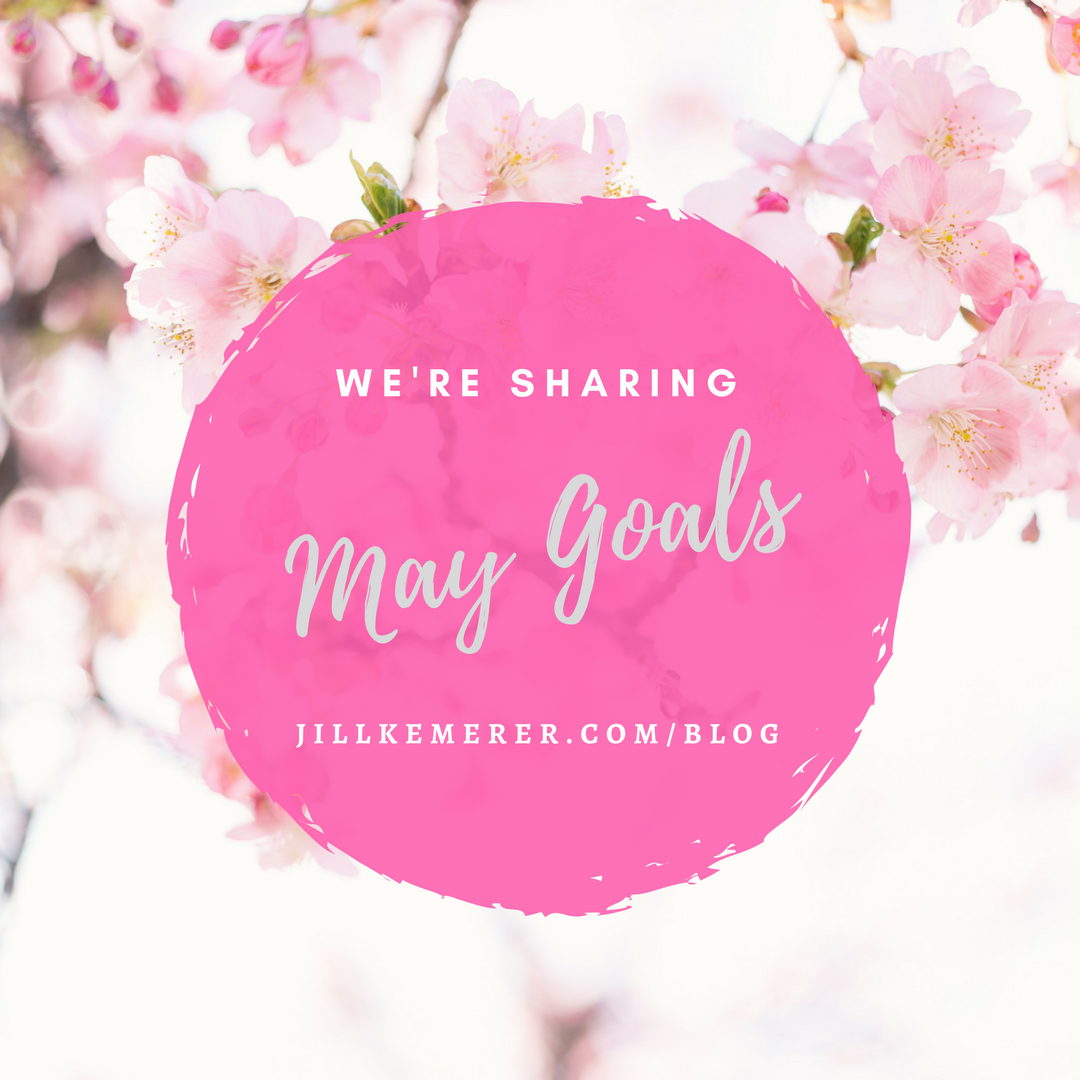 Every month I share my new goals and let you know on how I did with my previous month's goals. Here's my update!
Jill's April 2018 Goals:
Revise, polish and submit the proposal due later this month.
Prep and speak at Researching the Romance symposium sponsored by BGSU's Browne Pop Culture Library.
Type background materials for a side project.
Continue preparing for June release by sending advance reader copies to street team.
Draft a short story that's been running around in my head.
Health: Exercise 4-5 days/week and stay in calorie range most days by tracking food via MyFitnessPal.
How did I do?
I revised, polished and submitted the proposal. Check!
Prepped and spoke at Researching the Romance. Check!
Typed background materials. Check!
Sent advance reader copies out. Check!
Draft the short story. Not even close. NO check!
Health. I had some serious stress last month. While I stayed steady with exercising, I didn't log my calories for over a week. No check!
Jill's May 2018 Goals:
Finish drafting the fourth Wyoming Cowboys book.
Finalize all promo for Reunited with the Bull Rider. This means writing guest posts, creating graphics, contacting media, etc…
Begin plotting new series.
Health: Exercise 4-5 days/week AND stay at low end of calorie range to lose a few pounds.
How did YOU do?
Leave a comment! I love reading your goals. You inspire me!
Have you entered my giveaway? Go to my Reunited with the Bull Rider Giveaway BLOG post (linked) and scroll down for the easy entry options!