What Are Your June 2018 Goals?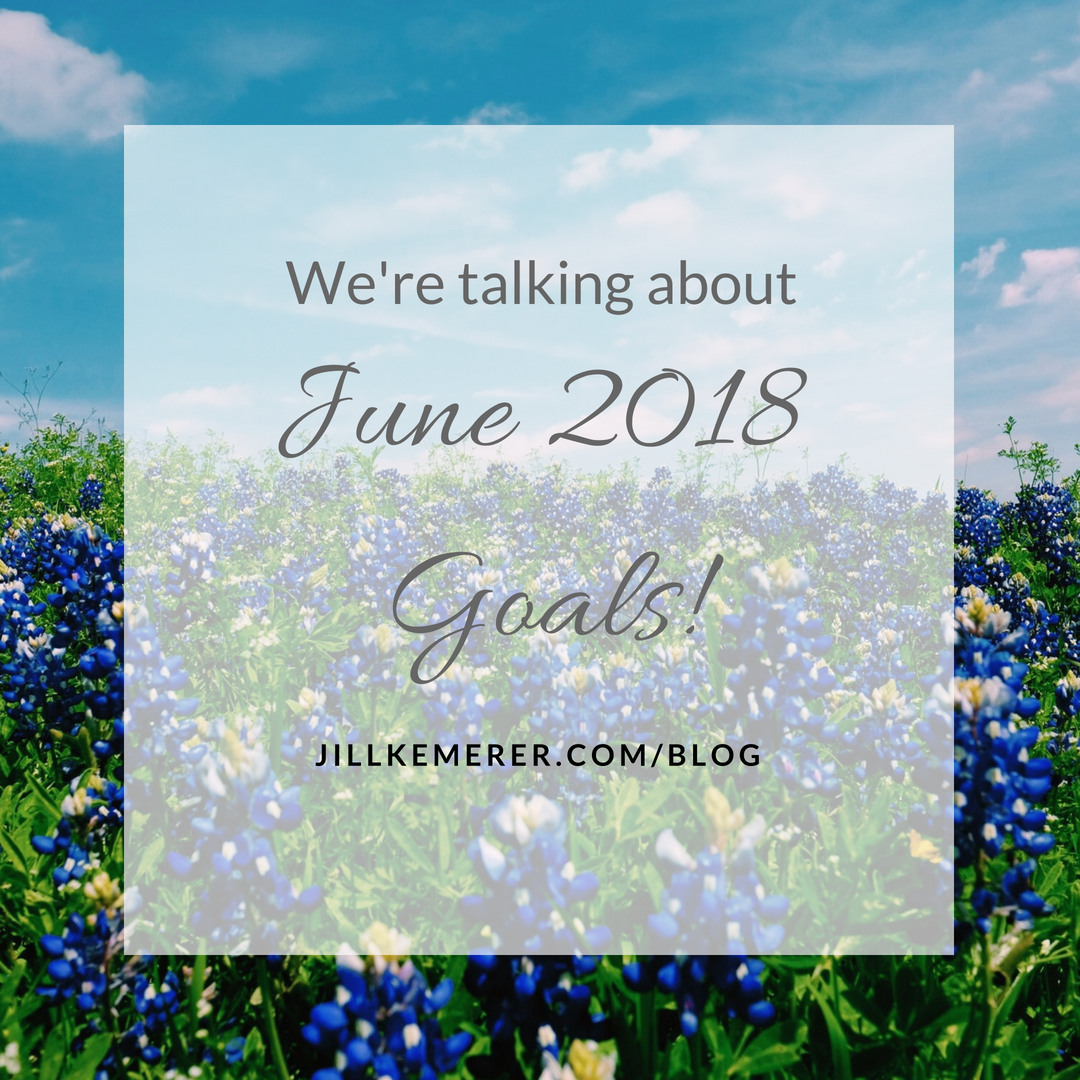 June!! This year is flying by. It's time to check our progress and post new goals. Who's with me?
First, I'll update you on how I did in May.
Jill's May 2018 Goals:
Finish drafting the fourth Wyoming Cowboys book.
Finalize all promo for Reunited with the Bull Rider. This means writing guest posts, creating graphics, contacting media, etc…
Begin plotting new series.
Health: Exercise 4-5 days/week AND stay at low end of calorie range to lose a few pounds.
HOW DID I DO?
Well….
Finish drafting the fourth Wyoming Cowboys book–yes! I squeezed it out a week later than I'd hoped, but I did complete it in May. Check!
Finalize promo–almost. I put some of my graphics and posts together the first week of June, but it all got done. Not quite check.
Begin plotting new series. Nope. A meeting was scheduled for early June which might have impacted the plot directions, so I decided to wait until after the meeting to plot. No check!
Health. Total fail. TOTAL FAIL!! Not only did I completely drop the ball exercising, I stopped tracking calories too. Ugh. NO CHECK!! 
Jill's June 2018 Goals:
Although May looks like a lot of "no checks," I regrouped and am mentally back in the game. That's the key to goals–when you don't meet them, you move forward. It's okay to have setbacks. Just get back in it!
Finish plotting three books and write short synopses for each.
Write sample chapters for book one.
Health–exercise 4-5 days/week, track calories using MyFitnessPal app and stay within calorie range.
That's it!
How did YOU do last month?
What are your June goals?
Thanks for joining me on this journey!