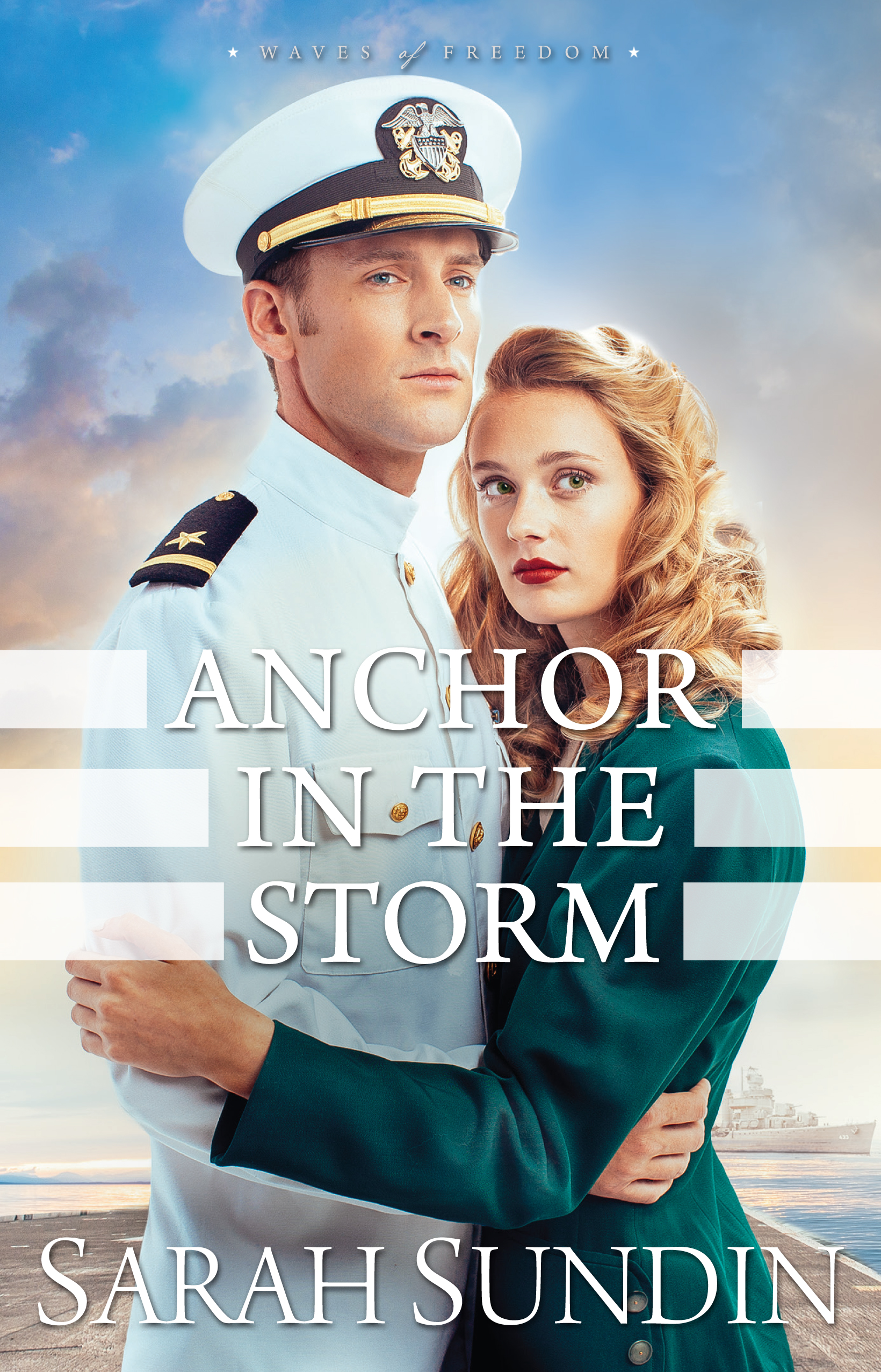 Today Sarah Sundin is  graciously answering questions about her writing life. Sarah writes Christian WWII romance novels for Revell, and her new book, Anchor in the Storm, is available in stores and online. Sarah has graciously agreed to give away one copy of Anchor in the Storm! The easy entry options are below! Contest is open until Sunday, May 15 9pm EST. Winner will be notified via email. Don't worry, I have all the links and book info below.
Let's get to it!
THE INSIDE SCOOP WITH SARAH SUNDIN
1. How did you know you wanted to be a writer?
I'm odd for a writer—in many ways. I didn't always want to be a writer. Although I loved reading, I was drawn to science and became a pharmacist. Then in 2000, I woke up from a dream that was so compelling. I knew it was a novel, and I had no choice but to write it down. Since then, the story ideas have flowed. I often say it's as if God flipped on the writing switch in my brain! I hope He never turns it off. I'm completely addicted.
2. What is unique about your process?
It's probably my scientific background, but I have a long pre-writing process. I fill out thorough character charts (my favorite part!) and plot charts before I start writing. Some writers find an outline stifles their creativity, but it unleashes mine. By the time I start my rough draft, I know my characters and story so well that the story flies! I don't get writer's block, and editing is a fairly quick process.
3. What inspired your book?
My husband is also a pharmacist. A few years ago, he became the pharmacy manager at a local drugstore in the thick of the current narcotic abuse epidemic. He began cracking down on suspicious and illegal prescriptions—and he's even called the police for a few forgeries! Well, my little novelist's brain began churning. What if he angered the wrong people in the drug world? A little twist, and I had Anchor in the Storm, where a female pharmacist begins noticing suspicious prescriptions—and uncovers a drug ring. And of course, I set it in World War II.
4. What's the best writing advice you've ever received?
In 2001, I was blessed to attend a writers' conference where Lauraine Snelling was teaching the fiction track. She introduced me to the hero's journey (Christopher Vogler's The Writer's Journey), and it revolutionized my writing. Understanding solid story structure allowed me to tackle plotting, which I always struggle with.
***
Sarah, I'm so impressed you remembered the dream and actually wrote a book about it! I tend to forget my dreams within minutes of waking up. I've heard of Christopher Vogler's book, but I've never read it. I'm adding it to my study list–thank you! Congratulations on your new book, too. The plot sounds amazing, and the cover is so gorgeous!!
***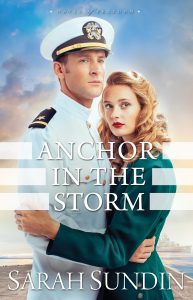 For plucky Lillian Avery, America's entry into World War II means a chance to prove herself as a pharmacist in Boston. The challenges of her new job energize her. But society boy Ensign Archer Vandenberg's attentions only annoy—even if he is her brother's best friend.
During the darkest days of the war, Arch's destroyer hunts German U-boats in vain as the submarines sink dozens of merchant ships along the East Coast. Still shaken by battles at sea, Arch notices his men also struggle with their nerves—and with drowsiness. Could there be a link to the large prescriptions for sedatives Lillian has filled? The two work together to answer that question, but can Arch ever earn Lillian's trust and affection?
Interested in purchasing Anchor in the storm?  Amazon | Barnes & Noble | ChristianBook.com 
***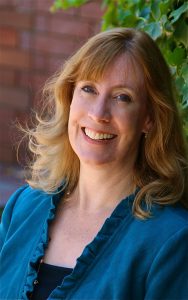 Sarah Sundin is the author of eight historical novels, including Anchor in the Storm (May 2016). Her novel Through Waters Deep was named to Booklist's "101 Best Romance Novels of the Last 10 Years," and her novella "I'll Be Home for Christmas" in Where Treetops Glisten was a finalist for the 2015 Carol Award. A mother of three, Sarah lives in California, works on-call as a hospital pharmacist, and teaches Sunday school. http://www.sarahsundin.com
Giveaway open to US residents 18 years and older. See entry form for complete rules.
Have you ever had a dream so vivid you thought it could be a book?
Have a terrific day!