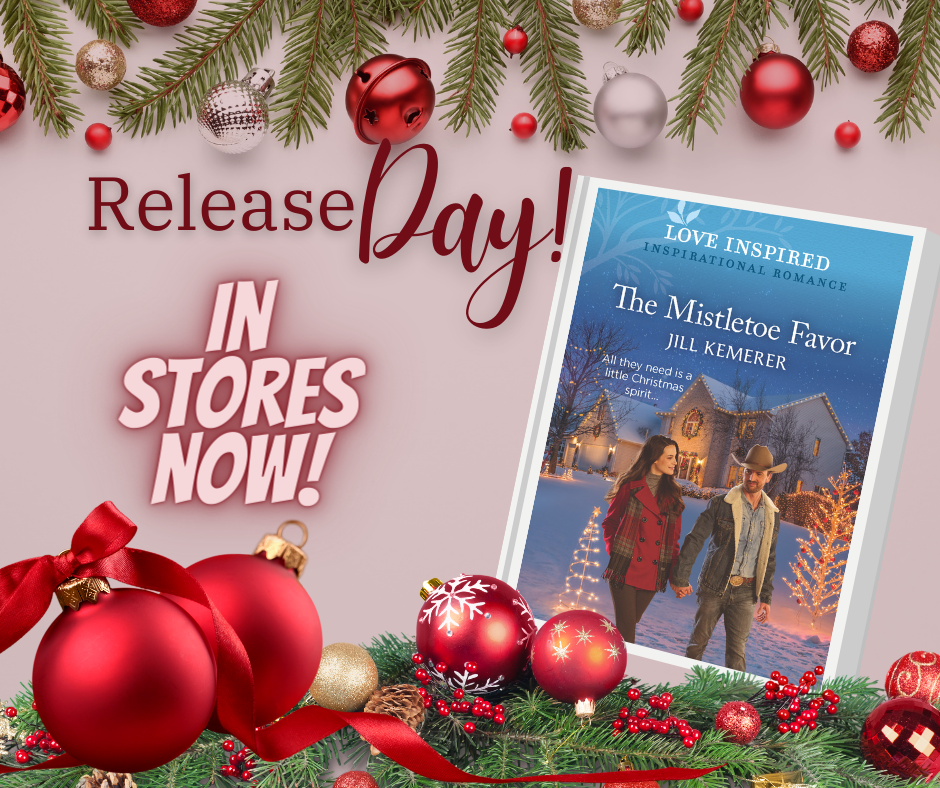 There are certain days in an author's life that are extra special, and release days are at the top! Today is the official release day of The Mistletoe Favor!
The Mistletoe Favor Release Day
The Mistletoe Favor is my 20th book with Love Inspired!! Aaahhh!
It's the third book in my Wyoming Ranchers series (Guarding His Secret is technically part of the series, too, but it's listed as a K-9 Companions book). The Mistletoe Favor follows Mac Tolbert and Bridget Renna as they navigate the holidays during a difficult time in both of their lives.
Mac has lived in Sunrise Bend, Wyoming, since he was a freshman in high school. His wealthy, overbearing father died a few months earlier along with Mac's stepmother, and Mac is now the legal guardian of Kaylee, his fifteen-year-old stepsister. He loves Kaylee but feels like he's in over his head. He's also dealing with survivor guilt regarding the massive inheritance he's received.
Bridget recently moved from New York City to Sunrise Bend to be near her best friend, Sawyer Roth. She's listened to his tales of small-town life for years, and since he moved back the previous year, she's decided to open a coffee shop in town. She's a city girl with a very painful past and struggles not only with the challenges of small-town living–she doesn't know how to drive, and everyone knows everything about everyone!–but also with the fact her new landlord asks her to hire his withdrawn sister. The landlord also happens to be ridiculously handsome…and nice. She's drawn to Mac from the get-go.
I don't want to give anything away, but needless to say, this is a heartwarming Christmas book full of hope and redemption. I hope you enjoy reading it as much as I did writing it.
Here's the cover and back cover copy: