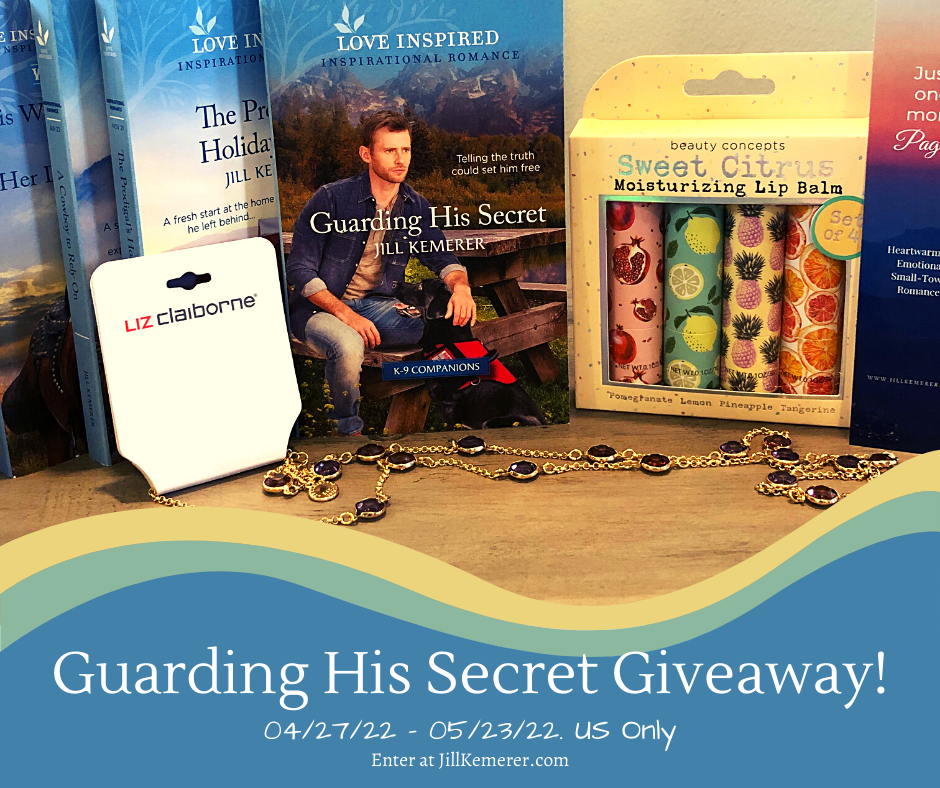 Guess what? There's only one month until GUARDING HIS SECRET releases! I'm celebrating by hosting a month-long giveaway. Woohoo!
Here's what you need to know about the book. It's part of not one, but two series–Book 3 in my Wyoming Ranchers series and the June installment of Love Inspired's K-9 Companion series. I'm honored to be a part of it. All of the books have been so good and unique!
Telling the truth could set him free
He's hiding something…
Can a special K-9 encourage him to reveal all?
When a family crisis leaves rancher Randy Watkins caring for a surprise baby nephew, he turns to longtime friend Hannah Carr for help. But Randy has a heart condition—a secret he's determined to hide…until Hannah's clever retired service dog threatens to expose it. As friendship turns to something more, can Randy trust Hannah with the truth?
Want to preorder GUARDING HIS SECRET? Click HERE for purchase links and more!
So what's in the giveaway?