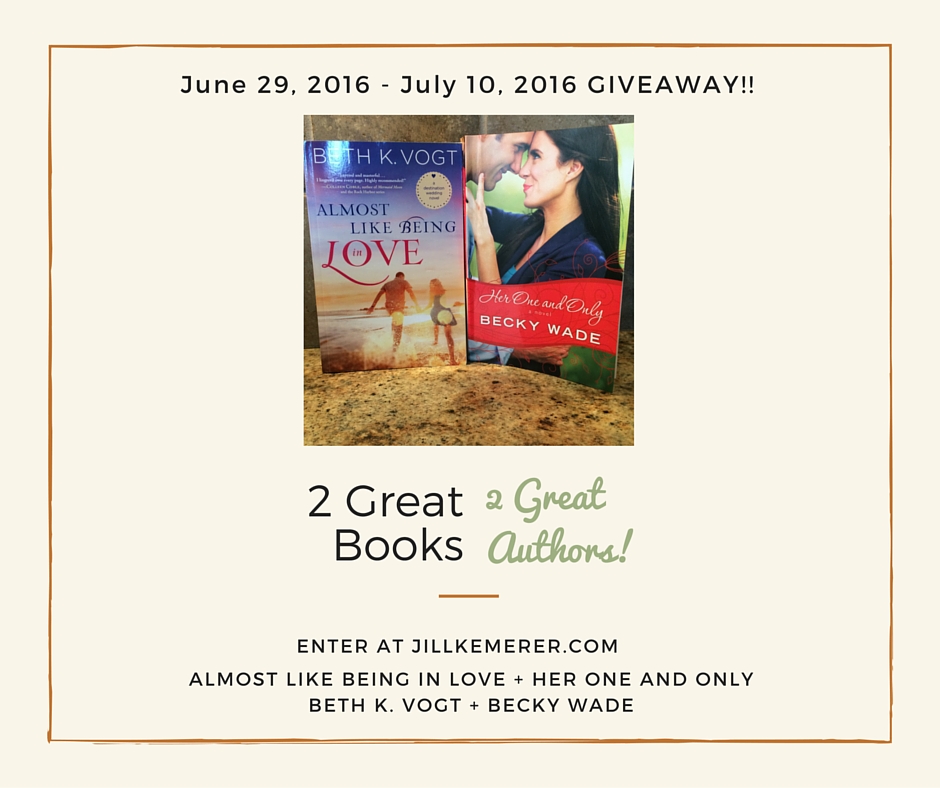 It's summer and two of my favorite authors recently had book releases!! I am such huge fans of both ladies, and what better way to introduce books to readers than by holding a giveaway? I'll be featuring each book on Writer Wednesday, and on July 10, 2016, one blessed winner will win a gently used copy of Becky's book and a brand new copy of Beth's!
This week is Becky Wade's Her One and Only, and next week I'll feature Beth K. Vogt's Almost Like Being in Love! Scroll to the end of the post for the easy entry options. I'll include purchase links to both books too for those of you unwilling to wait!
Week 1: Her One and Only by Becky Wade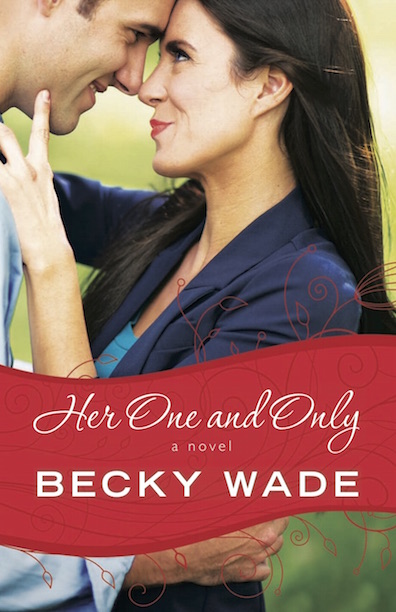 After ten years in the NFL, super star Gray Fowler is accustomed to obsessive fans. But when Gray starts receiving death threats from a stalker, his team hires an executive protection agency to guard him until the culprit is caught. Dealing with bodyguards 24/7 is a headache, especially when one of them is a young, beautiful woman. How can a female half his size possibly protect him better than he can protect himself?
Dru Porter is a former Marine, an expert markswoman, and a black belt–none of which saved her from disaster on her last assignment. In order to rebuild her tarnished reputation, she's determined to find Gray's stalker and, since relationships between agents and clients are forbidden, avoid a romantic attachment between herself and the rugged football player with the mysterious past.
Yet every secret that leads Dru closer to the stalker also draws her closer to Gray. As the danger escalates, they'll survive only if they can learn to trust their lives — and their hearts — to one another.
***
Her One and Only is the fourth and final book in the Porter Family series. Do yourself a favor and buy the entire series! It will be worth it! They are great books!! Purchase Her One and Only HERE!
***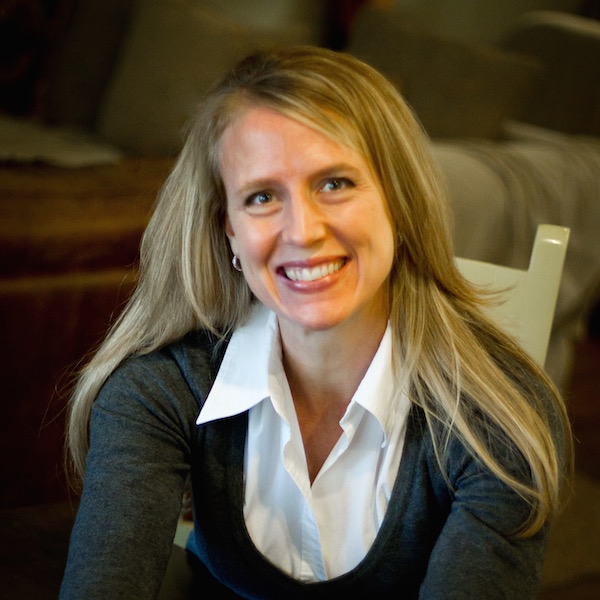 About Becky Wade ~
Becky's a California native who attended Baylor University, met and married a Texan, and settled in Dallas.  She published historical romances for the general market before putting her career on hold for several years to care for her three children.  When God called her back to writing, Becky knew He meant for her to turn her attention to Christian fiction.  She loves writing funny, modern, and inspirational contemporary romance!  She's the Carol Award, INSPY Award, and Inspirational Reader's Choice Award winning author of My Stubborn Heart, Undeniably Yours, Meant to Be Mine,  A Love Like Ours, and Her One and Only.
Visit Becky's website at BeckyWade.com!
***
Giveaway time! Use the form below to enter to win one gently used copy of Her One and Only by Becky Wade and one new copy of Beth K. Vogt's Almost Like Being in Love!
US residents 18+. Starts June 29, 2016 at 6:00am and ends July 10, 2016 at 9:00pm EST. Full terms and conditions in entry form.
Come back next Wednesday for Week 2: Almost Like Being in Love by Beth K. Vogt!
Do you get sad when a beloved book series ends? (I do!)
Have a terrific day!