Reunited with the Bull Rider Giveaway!
Twenty days! That's how long it will be until my seventh novel, Reunited with the Bull Rider, starts showing up on store shelves! WHEEE!!!
To celebrate, I'm hosting a month-long giveaway. Here's what one blessed person will win:
Autographed copy of Reunited with the Bull Rider (Wyoming Cowboys Book 2)
Autographed copy of The Rancher's Mistletoe Bride (Wyoming Cowboys Book 1)
Set of two inspirational dishtowels
Adorable notebook
Tin of toffee candies
The giveaway runs from May 2, 2018 at 6:00 am EST to June 1, 2018 at 9:00 pm EST. US only. 18+. See complete rules on the entry form.
Here's a bit about the book: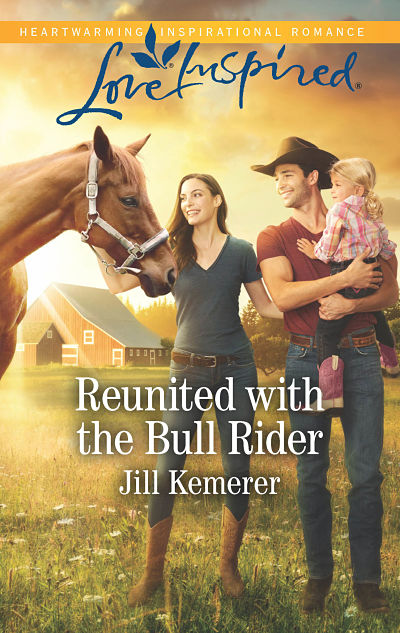 Goodbye rodeo, hello hometown. But is this Wyoming Cowboy ready to face his past?
Amy Deerson wanted to mentor a child. Her plan did not include former bull rider Nash Bolton—the little girl's brother and guardian. It's been a decade since Nash left town without a word, breaking Amy's young heart. Now they must put their painful past aside to help fragile, traumatized Ruby. If only getting over their first love were that simple.
*
I loved writing this book. Full confession: I cried many times while I wrote and revised it. Amy, Nash, and little Ruby stole my heart, and I'm so thankful I was able to write their story. Amy runs a successful quilt shop, Nash just retired from the professional bull riding circuit, and Ruby has been severely neglected. Oh, and by the way, Nash broke Amy's heart years ago. You'll have to read it to find out how it all plays out, but every time I think of it, I smile!
What is making YOU happy this month?
Thanks for stopping by!