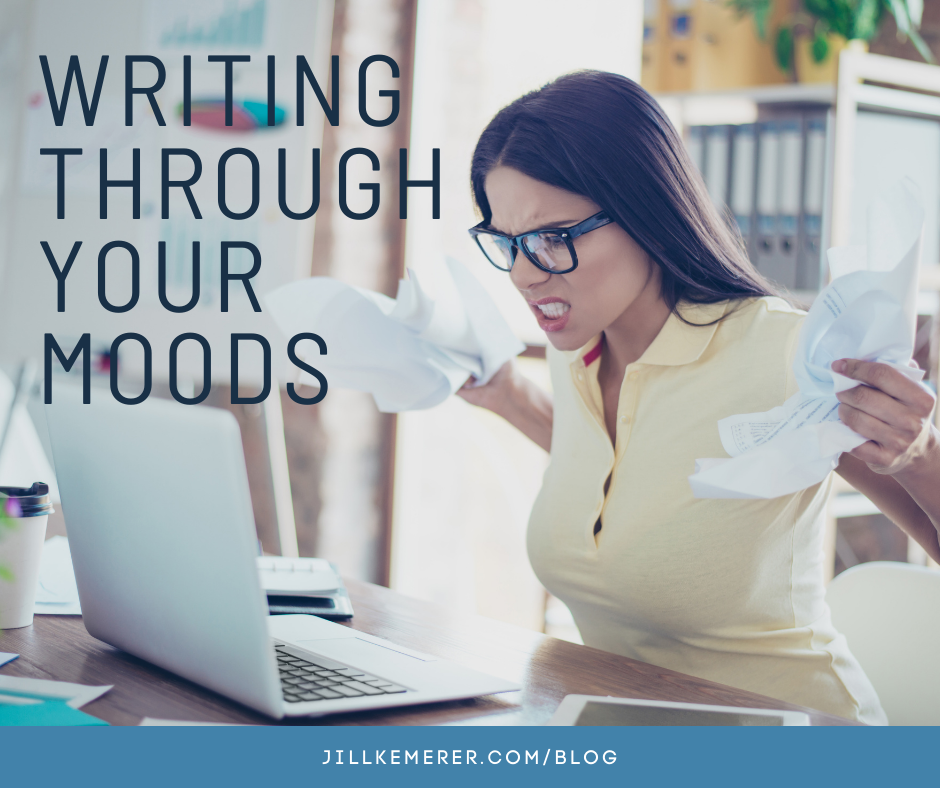 When I'm feeling blue, I don't want to write. I don't want to do anything writing related, either. I just want to sit on the couch, eat peppermint patties and caramels, take a nap, then sip coffee and watch the Food Network.
Do I sit on the couch and do all those things? No.
Well, I might take a thirty-minute break to indulge in them, but for the most part, I force myself to get something done on my work in progress.
Writing through your moods is a necessary skill.