New Release Recommendations!
When you have three friends (who also happen to be three of your favorite authors) with new releases at the same time, what do you do? You tell everyone to go buy their books! I'm so excited to read these stories, and I know you're going to love them, too!
As an Amazon Associate, I earn a small commission at no additional cost to you.
---
New Release Recommendations
Execution Island (Jurassic Judgment Book 3) by Janice Boekhoff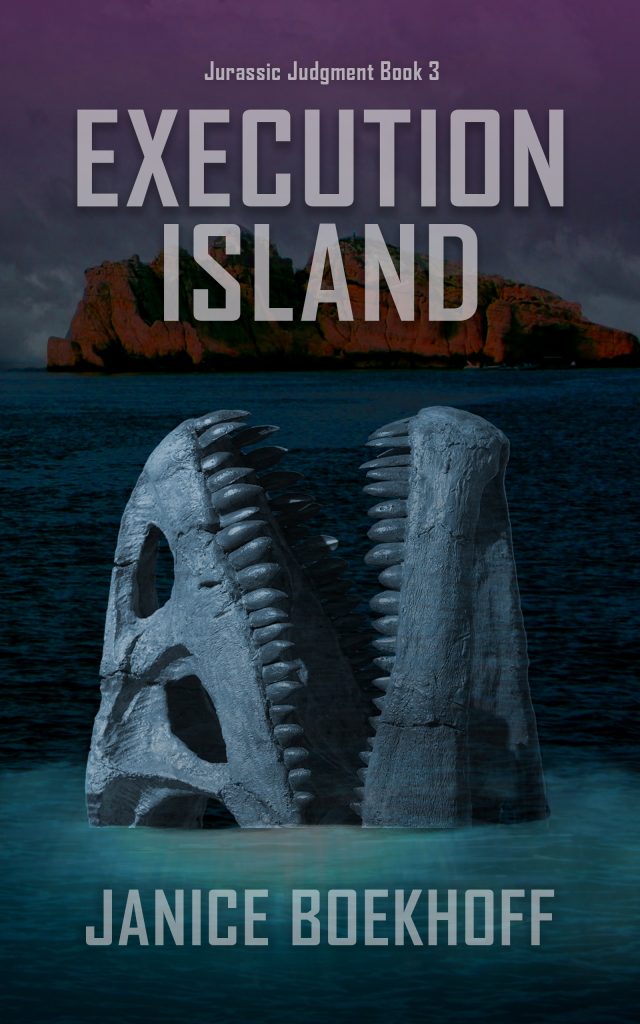 No matter who she tries to save, death waits in the jungle …
Trapped on a dinosaur-infested island, Oakley Laveau is haunted by the truth: she was created to kill. But after her latest assassination puts her brother at risk, she vows to end the body count. So when the kidnapper offers to trade her brother for two people she is protecting, she hatches a plan to outwit him without bloodshed.
After the exchange goes wrong, she reluctantly teams up with her vengeful sister, a woman whose deadly genetic ability equals her own. Unless they learn to become allies, Oakley stands to lose everyone she loves. Hunted by deadly predators, pursued by the FBI, and partnered with an assassin who wants her dead, Oakley may be forced to use her enhanced genetics to eliminate her enemies.
She has the power to kill anyone. But can she find the strength to save everyone?
Execution Island is the third book–with the exciting conclusion!!–in Janice Boekhoff's Jurassic Judgment series. It releases tomorrow–February 23–and if you preorder now, it's only $0.99 on Kindle!!
PREORDER EXECUTION ISLAND HERE
---
A Cry in the Dark by Jessica R. Patch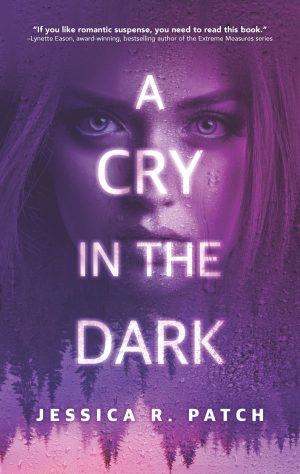 Deep in the Kentucky hills, three women have been found brutalized and murdered.
But the folks in Night Holler have their own ways and their own laws.
And they're not talking…
Led to an isolated Appalachian Mountain town by a trail of disturbing murders, FBI special agent Violet Rainwater's determined to catch a serial killer with a twisted agenda. With locals refusing to reveal their secrets, Violet's only ally is Detective John Orlando. But even John has an ulterior motive—he's convinced this case is connected to his wife's murder.
As they dig deeper, Violet uncovers a link to her own unresolved past. For years she's worked the cold case of her mother's abduction, which had led to her birth. The need to look into the eyes of the sinful man who fathered her consumes Violet. Until she can, she'll never have peace. Because she's terrified she might be exactly like him.
In this chilling novel, when the present collides with Violet's mysterious past and John's tragic loss, they must unravel the warped, sinuous connections before the killer strikes again. But solving the case might not be nearly as terrifying as the possibility that Violet's finally found her roots…
Revisit characters from Jessica R. Patch's book, HER DARKEST SECRET, in this inspirational psychological thriller!! It officially releases on February 28, 2023!
PREORDER A CRY IN THE DARK HERE
---
Memory Lane (Sons of Scandal Book 1) by Becky Wade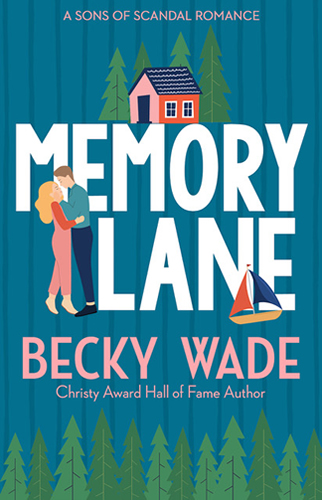 After surviving a trauma several years back, Remy Reed relocated to a cottage on one of Maine's most remote islands. She's arranged her life just the way she wants it, spending her time working on her wood sculptures and soaking in the beauty of nature. It's quiet and solitary—until the day she spots something bobbing in the ocean.
Her binoculars reveal the "something" to be a man, and he's struggling to keep his head above water. She races out to save him and brings him into her home. He's injured, which doesn't detract from his handsomeness nor make him any easier to bear. He acts like a duke who's misplaced his dukedom . . . expensive tastes, lazy charm, bossy ideas.
Remy would love nothing more than to return him to his people, but he has no recollection of his life prior to the moment she rescued him. Though she's not interested in relationships other than the safe ones she's already established, she begins to realize that he's coming to depend on her.
Who is he? What happened that landed him in the Atlantic Ocean? And why is she drawn to him more and more as time goes by?
There's no way to discover those answers except to walk beside him down memory lane.
MEMORY LANE is the first book in Becky Wade's new Sons of Scandal series!
---
What books are you reading right now? Any you're looking forward to? I'd love to hear your new release recommendations!