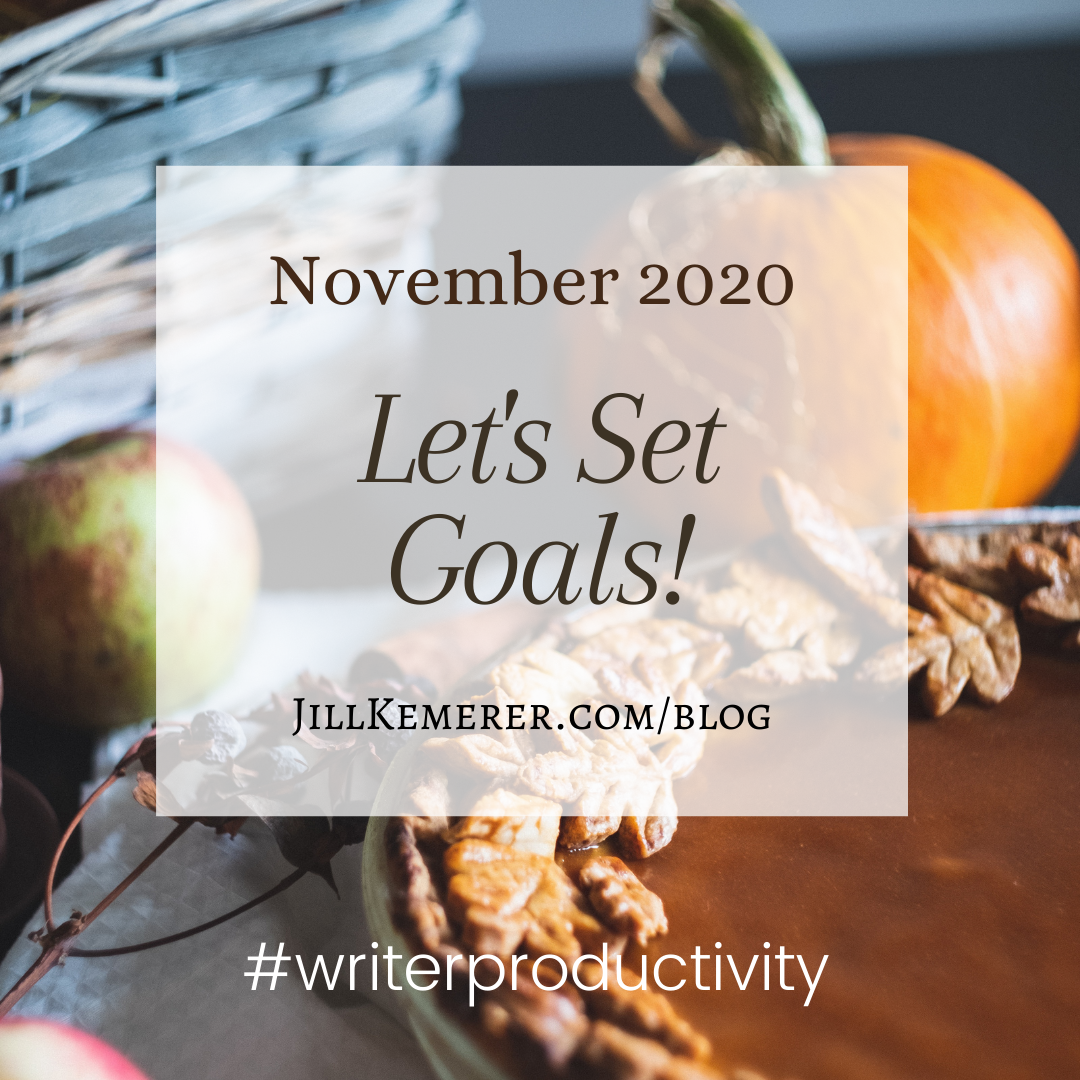 My writer productivity skyrockets when I set monthly goals. At the beginning of each week I break them down into daily tasks that will work within my current schedule. Do you know how great it is to finish projects? Of course you do! For me, monthly goals makes it all possible.
Every month I share how I did the previous month as well as my new goals. Let's get to it!
Writing
Write first 50 pages of new novel. CHECK. I had fun exploring new characters!
Revise a different novel. CHECK. I have 3 phases after finishing a draft. Revising is when I read for plot issues. Editing is tightening up the actual writing. Polishing is the final finesse.
Take notes on 3 fiction workshops (videos). CHECK. I actually took notes on 5 fiction marketing workshop videos and virtually attended 2 webinars. Pretty good for me!
Health
Exercise 5 days/week and add strength routine twice a week. NO CHECK. I exercised 5 days/week but did not add the strength routines.
I'm trying tips from Mini-Habits for Weight Loss by Stephen Guise. It's very intuitive. I was getting frustrated counting calories. We'll see how this goes! I'm really liking this laid-back approach to my health. I'm no longer counting calories. I'm paying attention to the quality of my food but that's about it!
*As an Amazon Associate I earn from qualifying purchases.
Other
Get my crochet project back out and start working on it. NO CHECK. Yes, I got the project out, but did I start working on it? Not even close.
Continue reading fiction for a minimum of 20 minutes every weekday. CHECK. My brain was all over the place this month, but this helped rein it in.
Take pictures of the glorious fall colors! CHECK. Love taking walks in nearby parks!
Writing-wise, I had a great month. Health-wise, I'm more relaxed and really liking it. I even tried a few new workout videos last month. As far as personal goals? I've been distracted. I'm looking forward to the holidays, though!
Jill's November Goals
Writing
Edit/polish/submit full manuscript of book 1 in new series.
Revise/edit/polish proposal of book 2 in new series.
Start reading a book on Wyoming history I purchased this summer.
Health
Exercise 5 days/week.
My mini-habits for this month: add one vegetable and one fruit each day and get off the couch for one minute in the evening. I've been doing these for the past two weeks, and I find when I get off the couch, I tend to stay off it for about 30 minutes. I end up stretching or walking in place or fidgeting, which is all good since I spend so much of my day sitting!
Other
Start Christmas shopping
Continue reading fiction for a minimum of 20 minutes every weekday.
How did you do last month? What challenges are you facing? How can you meet them? I'd love to hear your goals for November! Leave a comment!