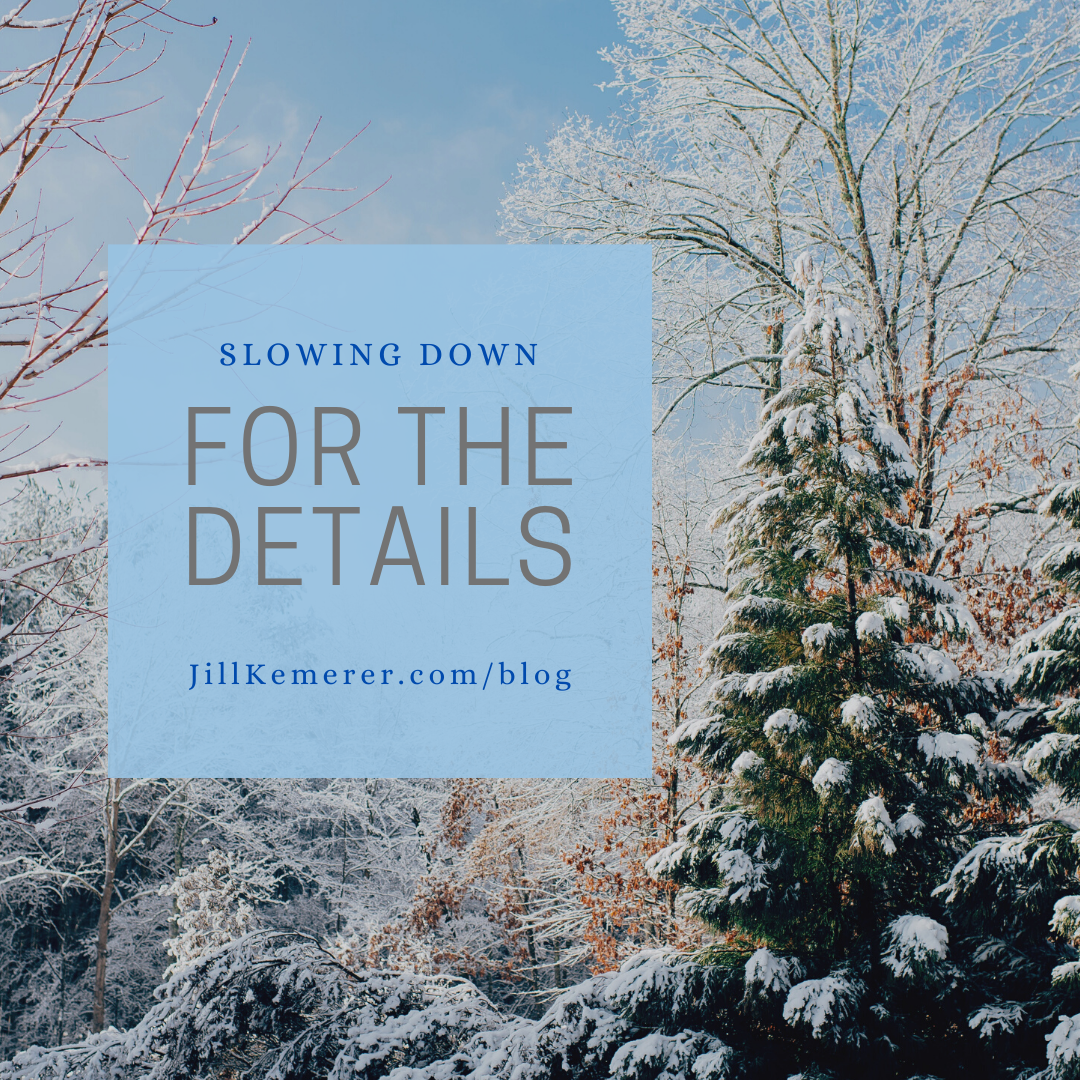 It's no secret I like to get things done. If I have a to-do list (and I do!), I'm continuously working to check things off of it. I work hard to manage my time well Monday through Friday–and I love the loose unstructured feeling of the weekend.
But sometimes I crave less noise, and I find myself slowing down for the details.
On Monday morning more snow arrived and with it a winter storm warning of 10-16 more inches in the next twenty-four hours. Great. More snow. Here in NW Ohio, snow storms happen. No big deal.
I try to be a once-a-week grocery shopper, and I needed to stock up so I headed to the grocery store. Most of the store was well-stocked, but I noticed the entire cooler of eggs was nearly empty. In the produce section, a long shelf sat bare except for six lone bananas. The bins underneath, usually full, had nothing in them. There wasn't a carton of strawberries (on sale this week) to be found.