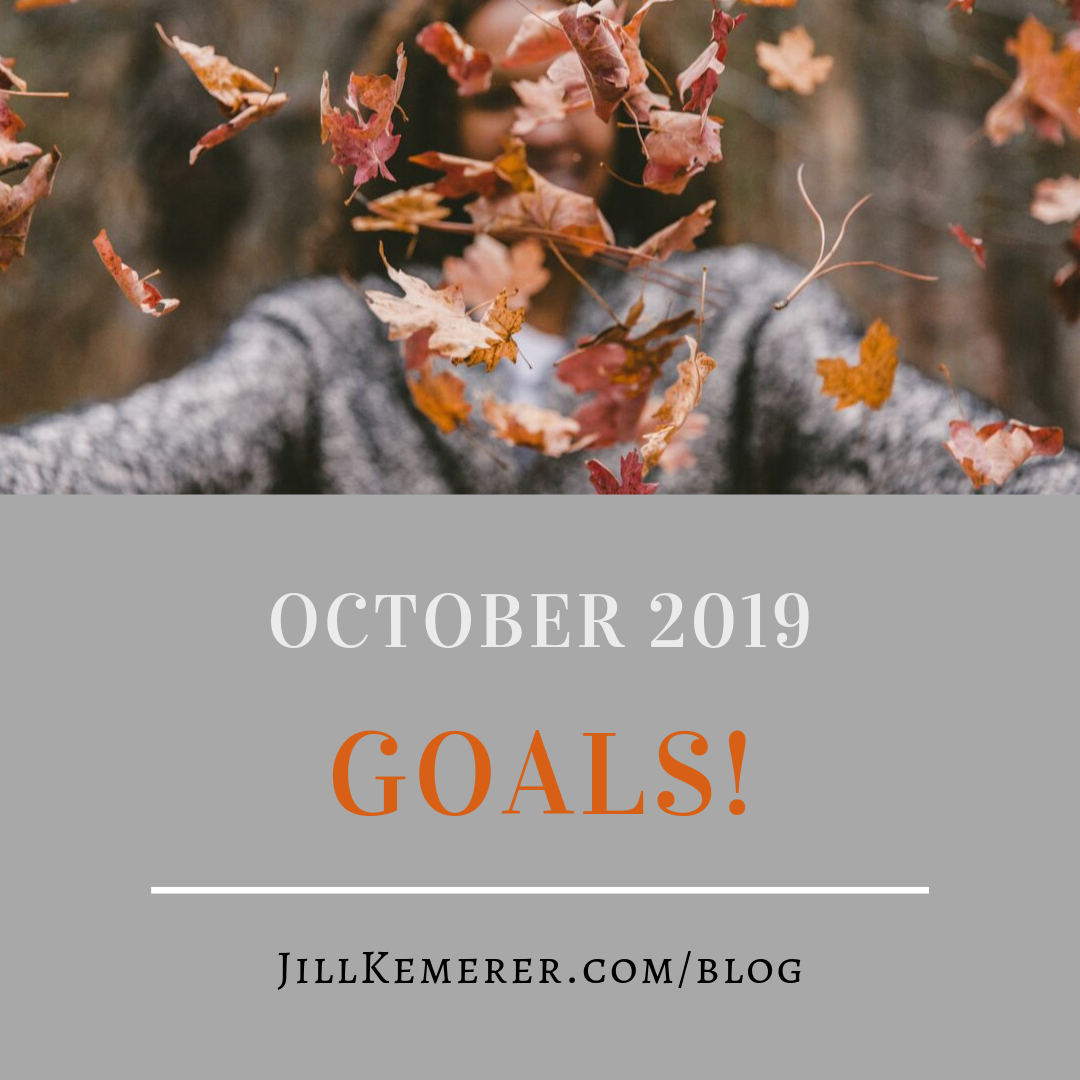 It's time to set monthly goals again! I didn't plan on taking a summer blog break, but I'm glad I did. Both of my kids are seniors this year. One is a senior in high school and the other is a senior in college. I had my hands full getting ready for this!
With the change of seasons brought a return to my routine. I do love having a routine! I've changed the goal format slightly by breaking my goals into three categories: writing, health, and other. I hope you will share yours with me in the comments!
Jill's October 2019 Goals
HEALTH: (Long-term goal – Lose 10 pounds)
Track calories 6 days/week with MyFitnessPal
Exercise 5 days/week
Eat more high protein and high fiber foods
OTHER:
Check out a local park I've never been to
Read the Jody Hedlund novel I ordered
Watch Halloween Baking Championship (because it makes me happy!)
October is usually an ambitious month for me, and this one is no different. I like to push myself before the holidays distract me.
What are your October goals? Leave a comment!
Stop back next month to see how I did and what I plan to do next. Have a fabulous day!