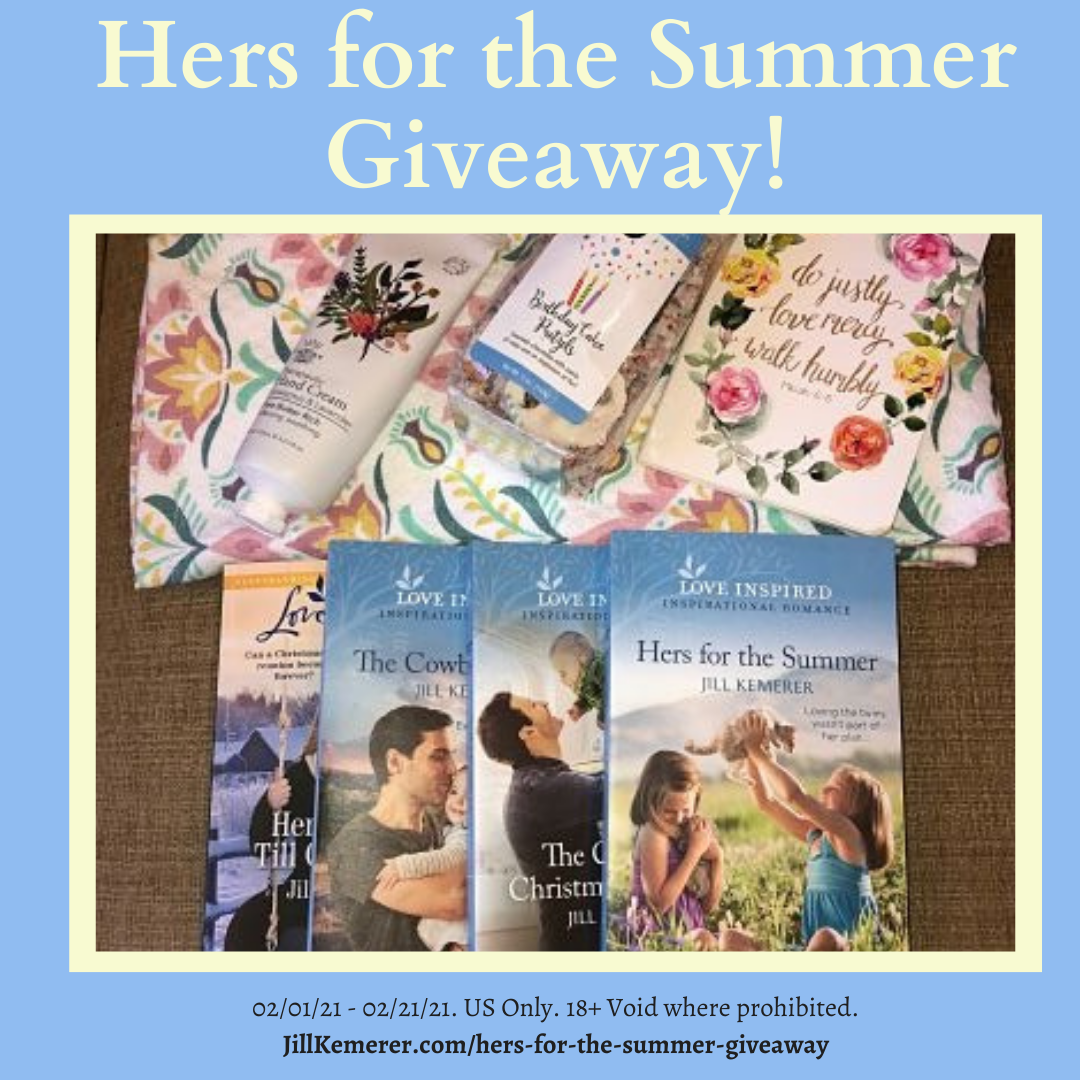 Who's ready for a book giveaway?
I've put together a fun book giveaway to celebrate my upcoming release, HERS FOR THE SUMMER! The prizes include an autographed copy of HERS FOR THE SUMMER, all three of the other books in the Wyoming Sweethearts series, adorable spring kitchen towels, hand lotion, a spring-themed notebook and yummy pretzel treats! Whee!
The book will be in stores on February 23, 2021, and the book giveaway runs from February 01, 2021 (6am EST) through February 21, 2021 (9pm EST).