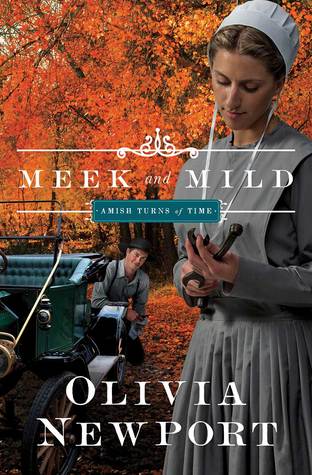 Welcome to another edition of Writer's Life, my interview series with authors of Christian or sweet romance. Today I'm excited to host Olivia Newport! I first "met" Olivia online, so I was delighted to meet her in person at the ACFW conference two years ago. What a treat! She has a smile that makes you feel right at home, and her intelligence makes for a fun conversation. Her new book, Meek and Mild, is a historical romance set amid a real Amish community in 1918. More information is below.
Let's get to it!
1. What about writing makes your heart sing?
As long as we're being metaphorical, I'd have to say writing makes my heart sing because each story has its own set of harmonies. I'm not always sure if the harmonies exist and I simply discover them, or if I actually create them. Maybe I need to ask a true musical composer how that works! Either way, I enjoy hearing how the moving parts become complex and invite me into their midst. Writing is like cranking up the stereo and standing in the middle of four speakers.
2. What is the biggest hurdle you're facing right now as a writer?
Balance. I've been writing fairly intensely since my first book came out in 2012, and I sometimes get too ambitious about what I can accomplish in what period of time and still have a life. As much as I enjoy writing, I don't want to wake up in 10 years and feel like I missed my own life. Happily, I'm getting better at keeping real life in balance with my writing life.
3. What do you do to fill your creative well?
That's one of those many, many questions to which "Netflix" is an appropriate answer. (We're being honest here, right?) A good field trip really helps—visiting a place that sparks a story or takes me into a time or place that tickles my imagination. Generally, when I'm out of creative gas on a particular project, it helps to just do something completely different—exercise, laughter, a favorite meal, worship. These things bring me back to balance, and that restores creativity.
4. What are you working on now?
I'm delighted that the late summer will bring the third book in the Amish Turns of Time series, Brightest and Best. Set in Ohio, this story will look at another turning point in Amish history—what were the circumstances that led to the Amish having their own private schools? It wasn't always that way. I think readers will see something we take for granted from a fresh angle.
***
I love this, "writing is like cranking up the stereo and standing in the middle of four speakers." I've never thought of it that way, but it's true! Balance is not easy. I have too many days where I forget to take a break. Hello, glazed eyes! Yikes.
And, yes, Netflix counts! I borrowed several movies from our library last month. Just what I needed. Thank you so much for being my guest today, Olivia!
***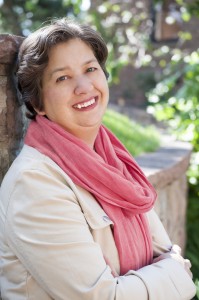 About Olivia ~
Olivia Newport writes historical (Avenue of Dreams series), contemporary (Hidden Falls, a 13-episode series available in digital formats), and Amish (Valley of Choice series and the new Amish Turns of Time series). Meek and Mild is her latest book. Married with two adult children, she chases joy in Colorado where daylilies grow as tall as she is. Find out more at www.olivianewport.com.
***
Meek and Mild ~
Suddenly shun has become a serious word for Clara Kuhn. As 1917 approaches, her Amish church's aging bishop is coming down hard on members who dally in untraditional practices—like offering Sunday school for children—and Clara's gift for telling Bible stories to little ones collides with new mandates. The young Pennsylvania Amish woman had always moved freely over the state line to visit family in the more progressive Maryland district, but now those visits are coming under scrutiny by some members of Clara's church.
On the verge of accepting Andrew Raber's marriage proposal, Clara is unsure what to make of his new hobby to rehabilitate an abandoned Model T. Just how ward can they push against the bishop's wishes?
As the chasm widens between Old Order Amish and the Marylanders, and tensions rise between longtime friends and close-knit family, Clara and Andrew must look inward to examine their own hearts and consciences and, above all, seek Gottes wille—God's will.
***
I love novels that blend true historical events. What book are you reading?
Have a wonderful day!!
Remember, all month I'm hosting a giveaway of a Small-Town Bachelor Gift Package! Go to my HOME page and scroll down for the easy entry options!!