The Inside Scoop with Belle Calhoune and a Giveaway!
Today Belle Calhoune is  graciously answering questions about her writing life and giving away a paperback copy of her new book, Alaskan Reunion! Belle writes for Harlequin Love Inspired, and Alaskan Reunion is available in stores and online. Don't worry, I have all the links and book info below!
Let's get to it.
The Inside Scoop with Belle Calhoune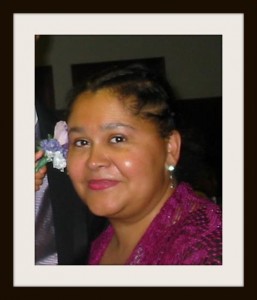 1. How did you know you wanted to be a writer?
I grew up in Massachusetts across the street from a Public Library, so from the time I was very little, books were deeply embedded in my heart. For as long as I can remember, I dreamed of being a writer. I knew deep down in my soul that it was my destiny. It's funny but it seems as if I always knew. I honestly can't remember a time that I didn't dream about it. When you constantly have stories running through your head, there aren't many paths you can follow other than writing. As a kid I was really inspired by books such as Where the Wild Things Are, Ramona the Pest, Phyllis Whitney books, and of course, once I was a teen, Harlequin romances.
2. What is unique about your process?
Hmm. I'm not sure if it's unique but I'm a big brainstormer. I love to take colored pens and markers and create a huge storyboard. Since I'm working
on a series for Love Inspired called "Alaskan Grooms" it's really fun for me to chart the characters and their back story and relationships. I'm also an author who loves creating names for my characters. So I have a baby book that I delve into from time to time that lists wonderful, creative names. I also go to my author Facebook page and get help from time to time from my readers. They're the best! They've helped me out a time or two. I also love to read aloud my words. It really helps me by hearing how they sound out loud. At times I can really get into it. If something doesn't sound right, I go back in and fix it.
3. What inspired your book?
To be honest, I don't really like secret baby stories. It always seems so wrong to have a parent miss out on those precious weeks and months of their child's life. Because of this, I decided to write a secret baby story to challenge myself. As a writer I think it's fun to challenge ourselves to do the very thing that scares us or takes us to a point of almost being uncomfortable. That's where true growth as a writer comes from. Once I decided to write that trope, I wanted to create a story about hurt people who made decisions based on that hurt. And I love the theme of forgiveness. It always seems to pop up in my books. I think there is such power and grace in granting forgiveness. I always try and remind myself of that in my personal life.
4. What's the best writing advice you've ever received?
Finish the book! So many people want to write a book and they end up working really hard but not making the goal of finishing it. An unfinished book cannot be sold to a publisher, especially when you're just starting out and an editor-publisher needs a completed work in order to make a contract offer. Trust me, they want to see that authors can finish. As hard as the task may be, writers need to finish their novel. It helps create credibility in the industry, and as authors it gives us a sense of accomplishment to know that we completed the project.
*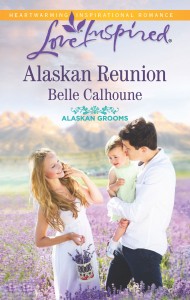 A Baby Between Them
After her father's betrayal turned her hometown against her, Paige Reynolds fled Love, Alaska. Now she's returned to mend the damage her dad's actions caused. But repairing her broken heart is a different story. She must face Cameron Prescott, the man she left behind—and reveal he's the father of her infant daughter. As Cameron falls in love with his baby girl, he can't bury the growing feelings for her mother. In a time of turmoil, they turned on one another. But older and wiser, can Cameron and Paige learn that forgiveness may lead to their happily-ever-after?
Click Here to Purchase Alaskan Reunion!
*
About Belle ~
Belle Calhoune grew up in a small town in Massachusetts as one of five children. Growing up across the street from a public library was a huge influence on her life and fueled her love of romance novels. Belle is the author of six Harlequin Love Inspired novels with a 7th, Christmas-themed book coming out in 2016. She has Indie published the popular Inspirational romance series, Seven Brides, Seven Brothers. Her new Indie Series, the Secrets of Savannah is a spin-off of her debut series. A best-selling Amazon author and winner of the Angeline Bishop award for Multicultural Romance, Belle loves writing romance and crafting happily ever afters. When she's not wrangling her two high maintenance dogs or spending time with her family, Belle enjoys travel and exploring new places.
Facebook: Author Belle Calhoune
*
Belle is giving away one paperback copy of Alaskan Reunion! Easy entry options are below.
Contest giveaway open to US Residents 18 years and older. Winner will be chosen via GiveawayTools.com on February 28, 2016 at 9pm. Winner will be notified via email. See entry form for complete rules.
*
Did you borrow books from the library as a child? I did all the time!
Have a terrific Day!