The Inside Scoop with Sandra D. Bricker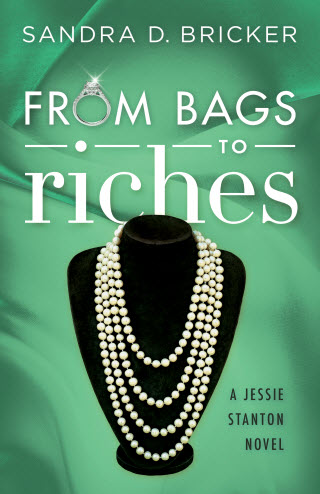 Today Sandra D. Bricker is graciously answering questions about her writing life. Sandra writes inspirational contemporary romance, and her new book, From Bags to Riches, is available in stores and online. All the links and book info are listed below!
Let's get to it.
THE INSIDE SCOOP WITH SANDRA D. BRICKER
1. How did you know you wanted to be a writer?
The love of story has been inside me for as long as I can remember! I've been writing fiction since about 6th grade, and I never really wanted to do anything else.
2. What is unique about your process?
Let me preface by saying I think the process is very different for every writer. For me, I almost always come up with a character first. A fleeting thought or a quick notice of someone in line at the bank … and I'll soon find myself creating story around the character that's already started to take shape in my head.
3. What inspired your book?
I spent a good bit of time living in Los Angeles and trying to make my way. Not in fashion like Jessie, but in the world of entertainment where Size 0 and botox was the norm. I was very much a fish out of water in that world, and I wanted to write something about one of their kind falling from grace. Jessie emerged out of that.
4. What's the best writing advice you've ever received?
"Don't spend your time dreaming about a writing career, but spend your time dreaming up characters and plots … and then put your fanny in the chair and stay there until they come alive."
***
Sandra, I'm fascinated by what sparked Jessie's story. The fact Jessie is so sweet (can I be her best friend?) just shows how generous you are. Another author might have taken satisfaction in her fall from grace, but you made us sympathize with her and love her.
Your writing advice is spot on! I need to get my fanny in the chair! Thanks so much for being my guest!
***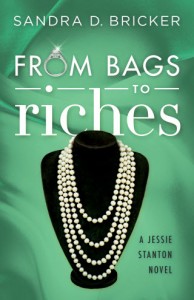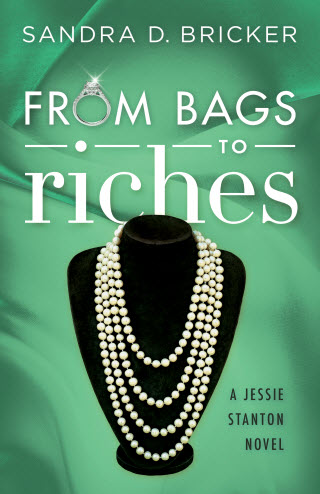 Years of hard work may land her … right back where she started.
Jessie Hart put her Louisiana roots in the rearview mirror and has finally put her Adornments boutique on the map. When renegade "husband" Jack turns up again, he's impressed with the new and improved Jessie and makes every effort to win her back … before Danny gets his girl.
Jessie's hard work is finally paying off, but amid award shows and photo shoots, her beloved grandfather falls ill and she's nudged back to the Louisiana roots she worked so hard to escape. Could it be that after years of searching for success, true love, and faith, God will lead her back to the beginning?
Click here to purchase From Bags to Riches!
***
I had the pleasure of reading From Bags to Riches! Here's my review:
FIVE STARS!!!
From Bags to Riches is the final installment of the Jessie Stanton series, and it is wonderful! It surprised me over and over–and I'm not easily surprised. Ms. Bricker did an amazing job of showing Jessie's inner growth in this book, especially in regards to letting go of the past and embracing a future Jessie might not have been open to before she met Danny. I won't spoil anything for you, but this book ties up all the loose ends and leaves you happy for Jessie but sad that the series is over. I highly recommend! Buy the first two books first–you'll be glad you did!
*I received an advance reader copy with no obligation to review this book. All opinions are my own.*
***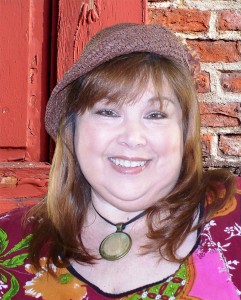 SANDRA D. BRICKER was an entertainment publicist in Los Angeles for 15+ years where she attended school to learn screenwriting and eventually taught the craft for several semesters. When she put Hollywood in the rearview mirror and headed across the country to take care of her mom until she passed away, she traded her scripts for books, and a best-selling, award-winning author of Live-Out-Loud fiction for the inspirational market was born. Sandie is best known for her Another Emma Rae Creation and Jessie Stanton series for Abingdon Press, and she was also recently named ACFW's Editor of the Year for her work as managing editor of Bling!, an edgy romance imprint for Lighthouse Publishing of the Carolinas. "I believe in the power of the parable," she says. "And I just love words in almost any form. From the assembling on the page to the polishing and perfecting, there's almost nothing more powerful."As an ovarian cancer survivor, Sandie also gears time and effort toward raising awareness and funds for research, diagnostics and a cure.
***
Do you ever feel sad when a series is over? (I miss Jessie and the gang already!)
Have a terrific day!