The Inside Scoop with Davalynn Spencer!
Today Davalynn Spencer is  graciously answering questions about her writing life. Davalynn's novella, "The Wrangler's Woman" is included in Barbour's The Cowboy's Bride collection available in stores and online. Don't worry, I have all the links and book info below!
Let's get to it!
THE INSIDE SCOOP WITH DAVALYNN SPENCER
1. How did you know you wanted to be a writer?
I knew I not just wanted, but had to be a writer in the sixth grade when I was compelled to put everything into words: how I felt, how something looked, sounded, tasted—you get the idea.
2. What is unique about your process?
I doubt that my process is unique, but I tend to work off of flash videos that shoot through my brain in the form of a story. Sometimes, it's an opening scene to a book; sometimes it's the final scene. Ideas come during the most unexpected moments, such as when I'm sitting in the parking lot of the local diner/gas station watching a woman in her car talking on her cell phone. Wham—a story idea. That's when I have to rush home and get it all down on paper before I forget it.
3. What inspired your book?
When the call-out came from Barbour Publishing for novellas to be included in their Cowboy's Bride collection, I knew I had to be part of that deal. After all, I married a cowboy. I could do this! Research takes an historical author to some pretty fun places, and I had recently learned about a nearby crossroads area called Texas Creek, named after the creek that flows into the Arkansas River at that point. However, in 1881, it was known as Ford Junction. Bingo. The setting for my cowboy novella.
4. What's the best writing advice you've ever received?
The best writing I ever received is to not quit. Don't give up. Get discouraged? Okay, maybe for a day or two. But after that, cowboy-up and start the next story, or rewrite the one you're working on. Just. Don't. Stop. Writing.
***
Davalynn, sixth grade!! That is amazing! I love that you knew so early. And I also enjoyed hearing about your "flash video" process. It's so fun learning how authors work with ideas. By the way, I'm a big fan of cowboys. :) Thanks so much for being my guest today!
***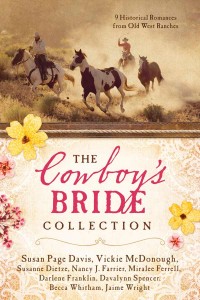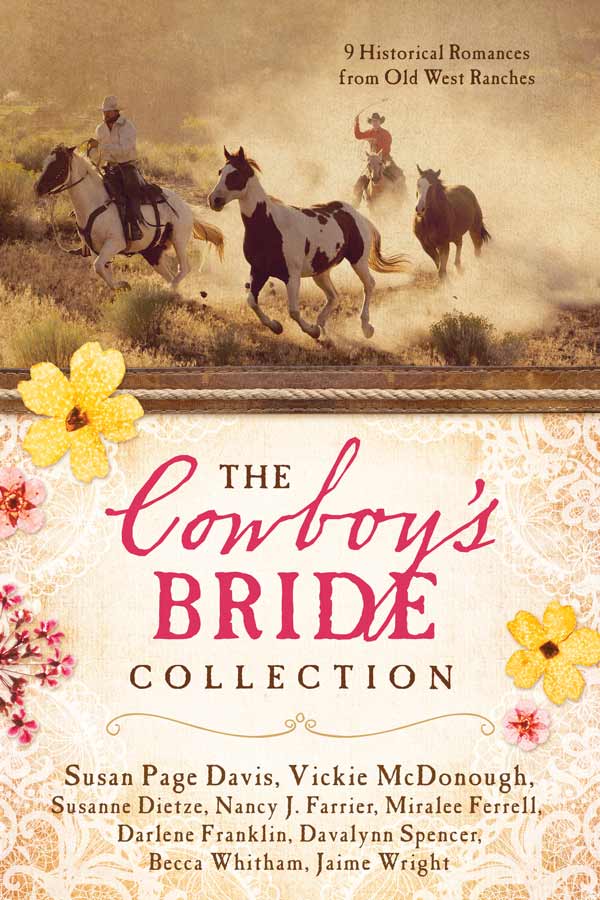 One of nine novellas in The Cowboy's Bride, "The Wrangler's Woman" tells the story of widowed rancher Josiah Hanacker who hires spinster Corra Jameson as a lady-trainer for his young daughter, Jess. He fears losing Jess to his wife's sister if the girl doesn't meet her aunt's ladylike expectations. Turns out, Corra has everything Josiah needs for his daughter. He just never figured she'd have what he needed for himself.
Interested in purchasing The Cowboy's Bride Collection? Click here for Amazon!
***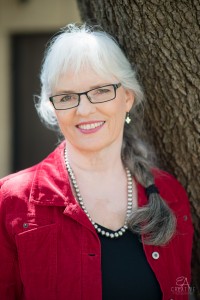 About Davalynn ~
Multi-published author Davalynn Spencer writes inspirational Western romance complete with rugged cowboys, their challenges, and their loves. She is the 2015 recipient of the Will Rogers Gold Medallion for Western Inspirational Fiction, second place winner in the 2014 Inspirational Reader's Choice Award, and a 2014 finalist for the Holt Medallion and Selah Awards. As a former rodeo-market and newspaper reporter, she has won several journalistic awards and has over 100 articles, interviews, and devotionals published in national periodicals. She teaches Creative Writing at Pueblo Community College and pens a popular slice-of-life column for a mid-size daily newspaper. Davalynn makes her home on Colorado's Front Range with a Queensland heeler named Blue and two mouse detectors, Annie and Oakley. Connect with her online at her website, www.davalynnspencer.com, Facebook, Twitter, and Pinterest.
***
What fun place have you visited? (I'm a sucker for Mackinaw Island up in Michigan!)
Have a great day!