The Inside Scoop with Julie Jarnigin: Writer Wednesday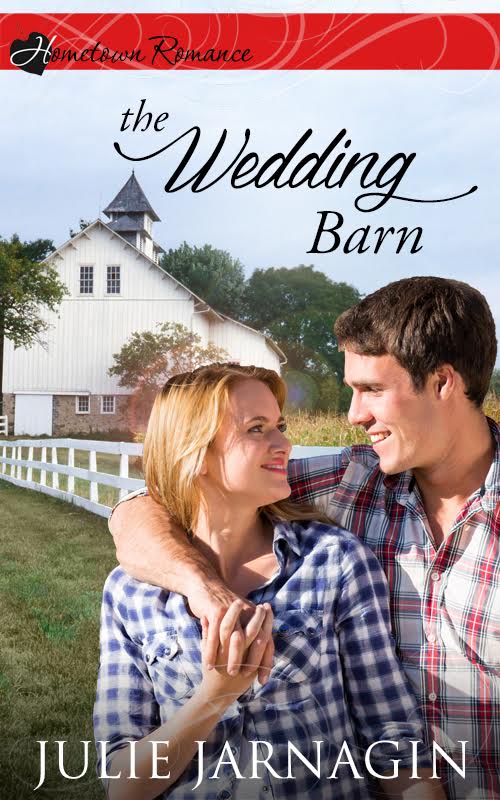 Today  Julie Jarnigin is  graciously answering questions about her writing life. Julie's new sweet contemporary romance, The Wedding Barn, is available now. Don't worry, I have all the links and book info below!
Let's get to it.
THE INSIDE SCOOP WITH JULIE JARNIGIN
1. How did you know you wanted to be a writer?
I did speech and drama in high school and really enjoyed writing original speeches. That led me to believe I wanted to write non-fiction. When my writing professor my sophomore year of college assigned us to write a short story, I wasn't looking forward to it. My story was a mess. I accidentally changed the name of the main characters mid-story! The poor woman. She probably read a lot of terrible writing that day. But when I got my assignment back, she'd written, "Hang onto this story" at the top of the page. That was the first time I'd ever even considered fiction. After that, I fell in love with writing novels, and I haven't looked back.
2. What is unique about your process?
Almost ten books into this writing journey, I think every process has been a little different. I'm always trying something new. I've done intensive plotting. I've done complete seat-of-the-pants writing. I've written a rough draft in two weeks. I've written a rough draft in two years. And honestly, I still don't feel like I've found the "best" way…because writing is hard! It's a challenge. Maybe that's what keeps me interested.
3. What inspired your book?
Weddings on Pinterest inspired this book. My heroine, Paige, was a wedding planner in Dallas who ends up living and working on a ranch. My wedding was nice, but it was 15 years ago—pre-Pinterest! This book gave me a fun opportunity to dream up all kinds of fun weddings.
4. What's the best writing advice you've ever received?
Writers write! It's so easy to get wrapped up in blogging, social media, conferences, writing groups, etc. and not leave any time for actual writing. And I would say that making time for reading is equally important. There's something about consistently reading great novels that gives writers an eye for good story and writing that captures readers.
***
Julie, I'm nodding to everything you said! I feel sorry for the people who read my first attempts at fiction, too! And I'm always trying new things. Some books come easily while others do not. Pinterest relaxes me. The engagement photos get me every time. Thanks so much for being my guest!
***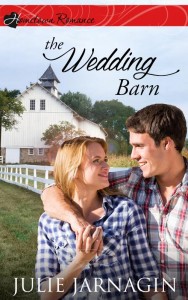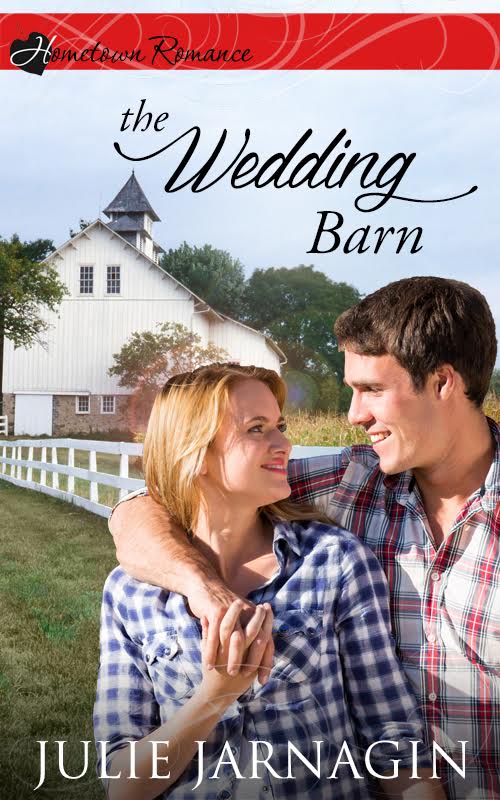 Paige Morgan's career is in shambles. What kind of wedding planner gets left at the altar? So when a job planning parties on a ranch in rural Texas comes her way, she jumps at it. So what if the cowboy who runs the place isn't happy she's there?
Rancher Nick Reid risked his heart once… and lost. Who needs love? He's got a great life on the family ranch—so long as Paige Morgan and her city ideas don't ruin it all. If only his family didn't need her help to save their livelihood. And if only he wasn't so darned drawn to the woman. But no sooner does Nick start to believe in love again, than a socialite shows up looking for Paige. Asking her to plan an elaborate wedding. Back in the city.
Both Paige and Nick need a second chance at love. But what will it cost them to take it?
Interested in purchasing The Wedding Barn? Retailers are linked below!
Amazon      |      Barnes & Noble      |      iBooks      |      Kobo
***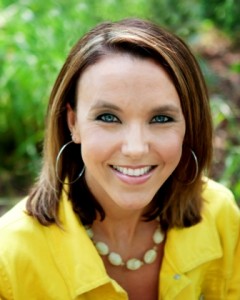 About Julie ~
Julie Jarnagin is a USA Today bestselling author of sweet and inspirational romance. She grew up in a small Oklahoma town where her family farmed and ranched. These days she lives in a not-so-big city with her amazing husband and two young sons who tolerate all her nerdy quirks. Julie earned a B.A. in Journalism / Professional Writing from the University of Oklahoma and is a member of American Christian Fiction Writers.
Sign up for her newsletter (linked) to be the first to learn about new releases and free books. www.JulieJarnagin.com.
***
Do you swoon over wedding pictures? Sometimes I'm tempted to buy a bridal magazine because the layouts are so pretty!
Have a wonderful day!