The Inside Scoop with Mary Alford: Writer Wednesday
Today Mary Alford is  graciously answering questions about her writing life. Mary writes for Love Inspired Suspense, and her new book, Rocky Mountain Pursuit, is available in stores and online. Don't worry, I have all the links and book info below!
Let's get to it.
THE INSIDE SCOOP WITH MARY ALFORD
1. How did you know you wanted to be a writer?
For me, becoming a writer kind of evolved from being an avid reader. I can't remember exactly when I first started reading, but when I did, I realized I couldn't put a book down. The stories drew me in and transported me to wonderful places. I was a true bookworm.
Early on, I discovered Nancy Drew and the Hardy Boys Mysteries and loved them. Then a few years later, I was introduced to Phyllis Whitney and Victoria Holt and I was hooked on the romantic suspense genre. I loved the mystery and the drama along with the love stories these two iconic women blended into their books. I couldn't wait to get to the last page to see how the book turned out.
That's when I first knew I wanted to be a writer. I wrote my first book when I was a tween, (it's tucked away in a drawer somewhere never to see the light of day).
But for me, the dream of becoming a published author came much later. Although I continued to create stories in my head, it wasn't until 2012 when I entered the So You Think You Can Write contest hosted by Love Inspired Suspense and sold Forgotten Past. It still seems surreal. It was a dream come true for me.
2. What is unique about your process?
I've always been a seat of my pants writer, although I'm trying to be more organized.
My writing process goes something like this. I'll see or read about something that sparks my imagination and gives me an idea for a book. From there, I let the story play out in my head for a bit and then I sit down with my laptop to put words on the page. I don't care how well planned out you have the book, staring at a blank page for the first time can be intimidating. And it never fails, the story I had in my mind doesn't quite come to life exactly as planned, but that's okay. I figure my characters have their own idea of how they want their story to end.
3. What inspired your book?
I love spy stories. I think if I had chosen another career path in life it would have been a spy. I love the danger and intrigue, the life and death decisions spies are forced to make. Then there's the romance… Living life on the edge has a way of clearing away the clutter in life. It shows you what's really important.
Rocky Mountain Pursuit is about a former spy who is forced to live under an alias because some very bad people are trying to kill him. When Reyna Peterson, the widow of his former comrade comes to him for help, Jase Bradford doesn't hesitate to assist, even though it means risking his life and blowing his cover. Jase is a true man of valor.
4. What's the best writing advice you've ever received?
The hardest to do at times. Keep writing and don't give up. If you are really a writer, then you can't help but write. Every author I know was rejected before they became published. Some many times. If you give up, you'll never know what might have been.
*
Mary, I'm nodding at how fabulous authors hooked you on a genre. For me it was Jodi Thomas and Stephanie Laurens, both historical romance authors. I still love reading historical romance, but I don't write it! I think it's really cool you'd be a spy if you weren't a writer. Something tells me you practice on your downtime. Am I right? *wink, wink* Thank you so much for being my guest!
*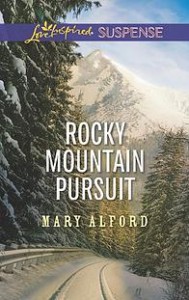 IDENTITY: CONFIDENTIAL
Everyone believes agent Jase Bradford is dead—everyone but Reyna Peterson. Only he can protect her now that someone wants the information her CIA husband died to secure. As the one member of their spy team not killed, Jase must remain in the shadows. Yet when Reyna leads the enemy right to his mountain refuge and blows his cover, Jase risks his life for hers. As his best friend's beautiful widow scales the walls around his heart, whether out of loyalty or love, he makes it his duty to secure her safety. But when their pursuers trap them in the snowy Colorado mountains, will it become his final mission?
Interested in purchasing Rocky Mountain Pursuit?
*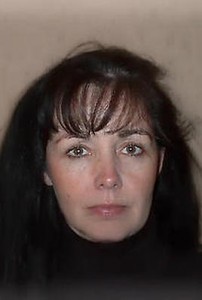 About MARY  ~
Mary Alford was inspired to become a writer after reading romantic suspense greats Victoria Holt and Phyllis Whitney. Soon creating characters and throwing them into dangerous situations that test their faith came naturally for Mary. In 2012 Mary entered the Speed Dating contest hosted by Love Inspired Suspense and later received "the call". Writing for Love Inspired Suspense has been a dream come true for Mary. Visit Mary's website!
*
So…would you make a great spy? Why or why not?
(I'd be a terrible spy. I'm no good at lying, and my eyes give EVERYTHING away!!)
Thanks so much for stopping by!