The Inside Scoop with Connilyn Cossette!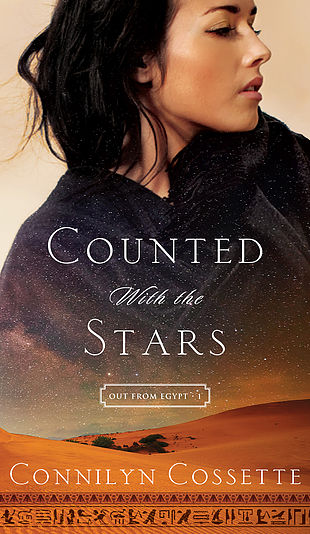 Today Connilyn Cossette is graciously answering questions about her writing life. Connilyn's new book, Counted with the Stars, is available in stores and online. I have all the links and book info below!
Let's get to it.
THE INSIDE SCOOP WITH CONNILYN COSSETTE
1. How did you know you wanted to be a writer?
When I was thirteen years old I read Gone with the Wind. I read the entire book, in one day, when I was home sick from school. I still remember the sun coming up and the birds welcoming the dawn as I turned that last page. Gone with the Wind awakened my curiosity for history, as well as a passion for historical fiction. In fact, I was so inspired that when I found out Margaret Mitchell had died before writing the sequel, I pulled notebook paper out of my Trapper-Keeper (which dates me), uncapped a green pen, and started writing it for her. I can still see that first scene in my mind—Scarlett sitting on the porch at Tara with her head in Mammy's lap, bemoaning the loss of Rhett. Although it took many more years and quite a few detours before I realized my dream of becoming an author, I consider that first page (which I dearly wish I still had) the beginning of my writing career.
2. What is unique about your process?
When I first started writing a few years ago, I had absolutely no clue how to write a book. So I wrote the story as it came to me—no outline, no pre-plotting, just pure "seat-of-the-pants" writing. My process has transformed a bit over time. I now develop a general outline that I organize in Scrivener before adding scenes and details—I am still a bit of a "pantser" but more in layers. I tend to edit as I go, because I am a perfectionist, but then go back and layer in sensory details, body language and metaphors etc. I also use a process called mind-mapping, where I take a blank piece of paper, write an idea or a character in the center and then just brainstorm scenes or backstory or whatever comes to mind. It's been an invaluable tool that allows my creative-brain to take over without being chained to structure. I also read the entire book out loud to myself during the editing process, to check for language cadence and catch those things that my eye doesn't catch when skimming through. By the time I have finished a book, I have read it out loud to myself at least twice.
3. What inspired your book?
Counted with the Stars was inspired by a study I was doing on my own into Exodus and the roots of my faith. I ran across the verse in Exodus 12:38 that said "a mixed multitude went up with them." I thought to myself—who were these people that went with the Hebrews on the Exodus? I wondered whether some of them might be Egyptian and what would have inspired them to follow an invisible God into the wilderness when all they had ever known were the gods of Egypt? Kiya's story began as a product of my own curiosity about the motivations by those we would call "Gentiles" who journeyed with the Hebrews.
4. What's the best writing advice you've ever received?
One of my favorite techniques that I learned from a class by Tosca Lee at the ACFW conference is to write with my eyes closed. This way I can "see" the scene playing out in my head and really delve into my story-world. At times it makes for some interesting spelling and a bit of translation when I am finished, but it is such a great way to ensure the sensory details are vibrant.
***
Connilyn, I loved Trapper-Keepers! And Gone with the Wind is a lo-o-ong book to read in one day. I'm impressed! I wish you still had that sheet, too. I always read my books out loud, too. I'm amazed at what I catch. Mind-mapping is a great idea! And I've never tried writing with my eyes closed. I'm intrigued… Thank you so much for being my guest!
***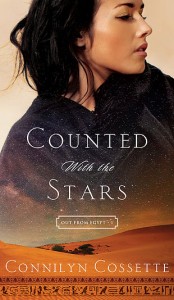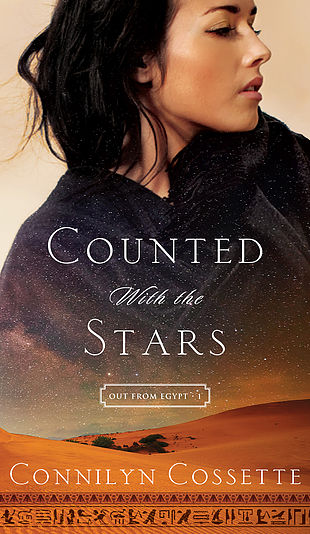 A Story of Love, Desperation, and Hope During a Great Biblical Epoch

Sold into slavery by her father and forsaken by the man she was supposed to marry, young Egyptian Kiya must serve a mistress who takes pleasure in her humiliation. When terrifying plagues strike Egypt, Kiya is in the middle of it all.
To save her older brother and escape the bonds of slavery, Kiya flees with the Hebrews during the Great Exodus. She finds herself utterly dependent on a fearsome God she's only just beginning to learn about, and in love with a man who despises her people. With everything she's ever known swept away, will Kiya turn back toward Egypt or surrender her life and her future to Yahweh?
***
About Connilyn: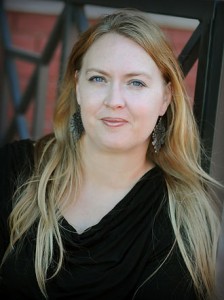 When she is not homeschooling her two sweet kiddos (with a full pot of coffee at hand), Connilyn is scribbling notes on scraps of paper, mumbling about her imaginary friends, and reading obscure out-of-print history books. Born and raised in the Pacific Northwest, she now lives in Texas where she loves the people but misses mountains, tall trees and barefoot-soft green grass. Connilyn was the winner of the 2013 My Book Therapy Frasier Contest and an ACFW 2013 Genesis Semi-Finalist. Her debut novel, Counted with the Stars : Out from Egypt Series, released this week. Connect with her at www.ConnilynCossette.com.
Interested in the book? Buy it HERE!
***
Have you ever read a book and wanted to continue the story yourself?
Reminder: Thursday, April 7, 2016 twelve Love Inspired authors are hosting a virtual party! We'd love for  you to join us! It's from 8pm-10pm Eastern time, and we're each giving away one copy of our books! (Giveaways are US only 18+) Here's the Event link: http://www.facebook.com/events/1129066513784555/ Just click "Going" to RSVP!
Have a terrific day!