My writer productivity skyrockets when I set monthly writer goals, and it's time to share my June goals. At the beginning of each week I break them down into daily tasks that fit my current schedule. Do you know how great it is to finish projects? Of course you do! For me, setting monthly goals makes it all possible.
Every month I share how I did the previous month as well as what my new goals are. Let's get to it!
Writing
Finish writing Wyoming Legacies book 3. No Check
Final edits for United by the Twins, book 2 in the Wyoming Legacies series. Check
Schedule promo for The Cowboy's Little Secret, releasing May 23, 2023. Check
Finish first round of revising my nonfiction project. Check
Health
Exercise 4 days/week. Check
Log calories using MyPlate app every weekday for two weeks. (I'll try the every-other-week approach for now.) Check
Other
Read 15 minutes of fiction every weekday. Check
Enjoy a mini-vacay with my hubby. Check
I did NOT meet my most important goal–to finish the first draft of the third book in my new series. In fact, I had to go through everything I'd written and refocus one aspect. That in turn led to scenes moving, new scenes added and an overall jumble. I'm still working on it. All of my other writing goals were met–yay!
My husband and I were able to get away on a mini-vacation, and it was so needed. I came back refreshed and ready to tackle my life! The every week or two logging of calories seems to be working, and I'm getting even more exercise because the weather is so nice.
Jill's June Goals
Writing
Finish writing Wyoming Legacies book 3 and revise it.
Plot and write a short Christmas story
Print the nonfiction manuscript and begin to redline it
Watch/take notes on two webinars
Health
Exercise 4 days/week.
Log calories using MyPlate app every weekday for two weeks of the month
Other
Read 15 minutes of fiction every weekday.
Continue trying healthy recipes I find online
I have lofty writing goals this month. July will be busy too. I'm okay with that because I'll have less time to work in August.
A good health update: I reached my original goal weight! Yay!! I would still like to drop a few more pounds so that my summer clothes fit better, but overall, I'm thrilled. Consistency truly pays off.
Enjoy this lovely month!
What are your June goals? How did you do last month?
THE COWBOY'S LITTLE SECRET is in stores this month! Get your copy today!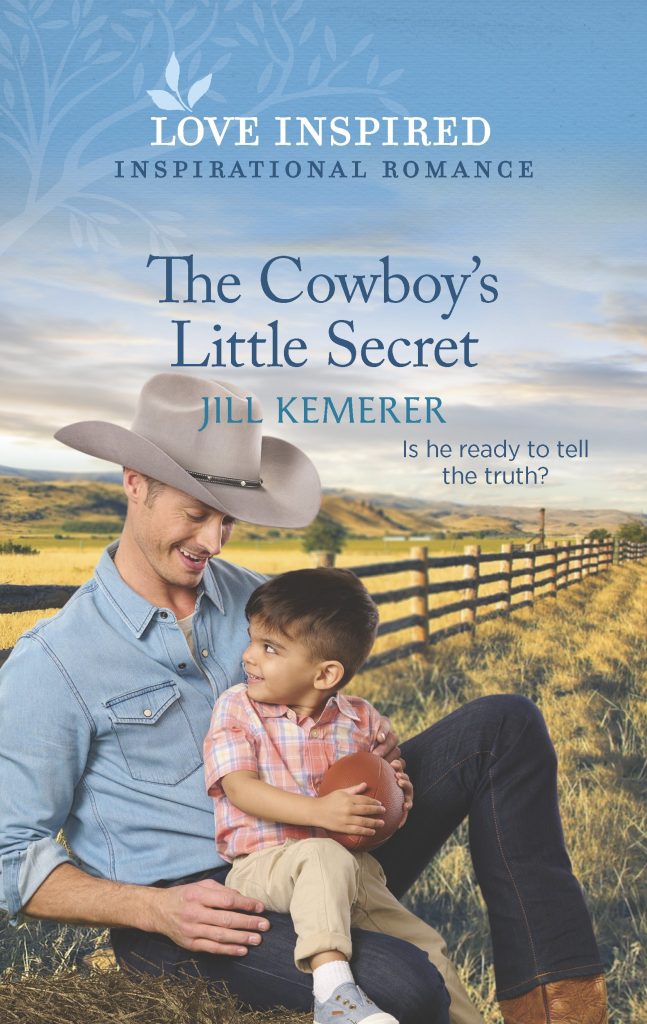 To keep his child's nanny
He'll have to let down his guard
The last thing struggling cattle rancher Austin Watkins needs, or wants, is for his son's nanny to quit. But Cassie Berber longs to follow her dreams. The solution seems simple: prove to Cassie she can have the life she's always wanted right here in their small town. There's just one problem—Austin has a secret. And the only way to get Cassie to stay is to tell the truth…
---
Also, I have a Bonus Story, HERS FOR THE SUMMER, in a rerelease of Debbie Macomber's YOURS AND MINE! It's in stores now, too!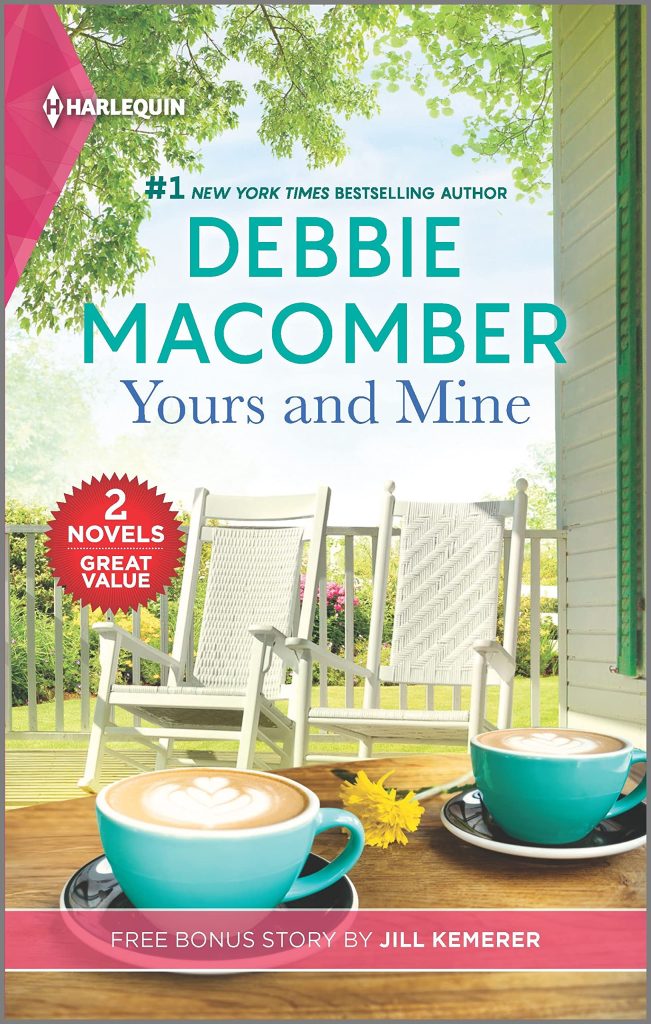 Yours and Mine by #1 New York Times Bestselling Author Debbie Macomber

Marriage is an experience that single mom Joanna Parsons doesn't plan to repeat, no matter what her eleven-year-old daughter, Kristen, thinks. Tanner Lund feels the same way and, like her, raising his eleven-year-old daughter, Nicole, alone. But Kristen and Nicole have other plans—and it involves the best friends becoming sisters. Both Tanner and Joanna are determined to avoid marriage, yet there's no resisting their growing attraction…

FREE BONUS STORY INCLUDED IN THIS VOLUME!

Hers for the Summer by Jill Kemerer

Eden Page reluctantly agrees to babysit Ryder Fanning's five-year-old identical twin daughters—but only for the summer. After that, she's taking charge of her own life, even if it means leaving behind her family ranch that Ryder now owns. But this cowboy, who's determined never to marry again, could give her everything she wants…including the family and childhood home she loves.
PURCHASE YOURS AND MINE (#commissionearned)