My writer productivity skyrockets when I set monthly writer goals, and it's time to share my July goals. At the beginning of each week I break them down into daily tasks that fit my current schedule. Do you know how great it is to finish projects? Of course you do! For me, setting monthly goals makes it all possible.
Every month I share how I did the previous month as well as what my new goals are. Let's get to it!
Writing
Finish writing Wyoming Legacies book 3 and revise it. CHECK!
Plot and write a short Christmas story. NO CHECK
Print the nonfiction manuscript and begin to redline it. NO CHECK
Watch/take notes on two webinars. CHECK!
Health
Exercise 4 days/week. CHECK!
Log calories using MyPlate app every weekday for two weeks of the month. NO CHECK
Other
Read 15 minutes of fiction every weekday. CHECK!
Continue trying healthy recipes I find online. CHECK!
June was a mixed bag on the goals. I was offered a part-time job–right up my alley–at the end of May, and training ate up a lot of hours. We also had family stay with us one weekend (for a wedding–yay!) and traveled to see other family for a long-weekend over the Fourth of July.
I'm happy I met my most important writing goals, and I'm on track to finish the short Christmas story this week. As for my health, the exercising is going great. I finished another really tough 12-week workout program. Woohoo!! I need to find a different calorie-tracking app, though. MyPlate is being eliminated. Bummer. I've been doing well without logging calories, so maybe I'll skip getting an app. We'll see.
Jill's July Goals
Writing
Finish writing and revising the short Christmas story
Redline nonfiction project for 15 minutes each day
Draft first three chapters of new book
Write long synopsis of new book
Health
Exercise 4 days/week
Continue eating fresh fruits and vegetables each day
Other
Read 15 minutes of fiction every weekday
Go to the farmer's market
Soak up the sun on my deck whenever possible!
Although this summer has been super busy so far, I'm enjoying it. There's something wonderful about sunny, hot days after a long, cold winter. I didn't have time to pick strawberries, but I bought fresh ones from a stand and made freezer jam one night. Busy seasons don't have to mean giving up on all the fun stuff. At least not in my world!
What are your July goals? How did you do last month?
Note: The good news keeps on coming! My book, Guarding His Secret, is a 2023 Golden Scroll award finalist. Woohoo! And the Debbie Macomber reissue, Yours and Mine, featuring my bonus story, Hers for the Summer, spent 5 weeks in a row on the Publishers Weekly bestseller list for mass-market books! Yay!!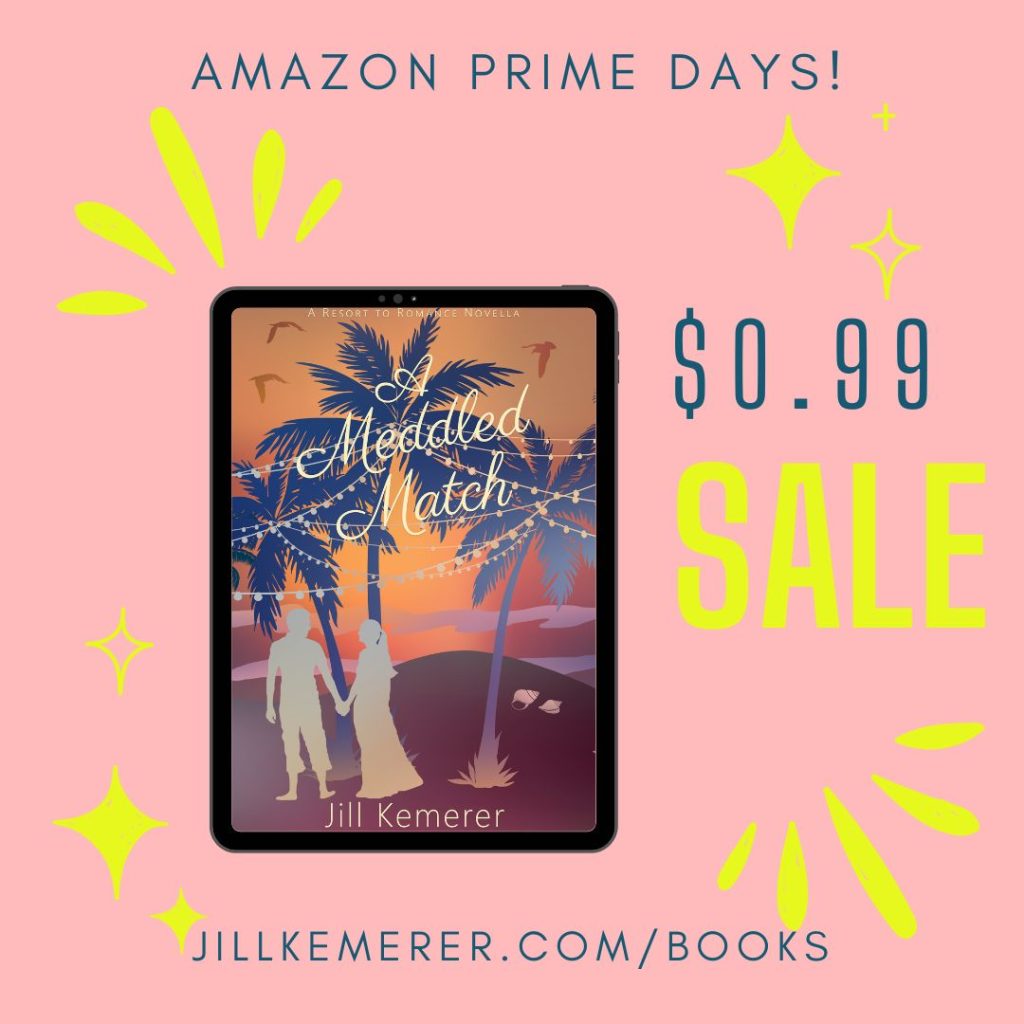 Sale Alert!
If you haven't had a chance to read my Rom Com novella, A Meddled Match, (#commissionearned) now is your chance! The ebook is on sale for $0.99 today! Grab a copy today!