FREE Christmas Novella: Chapter One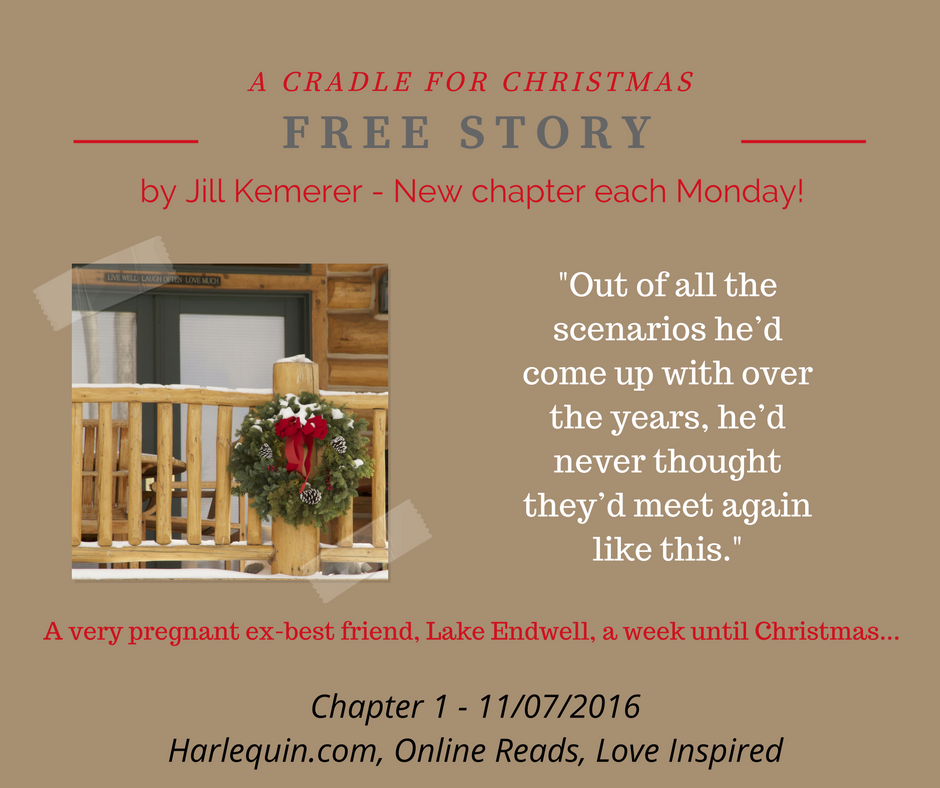 I'm so excited!! Today the first chapter of  my Christmas novella, A Cradle for Christmas, released on Harlequin.com! Every Monday from now until December 26, a new chapter will release, and did I mention it's free??
Here's the scoop!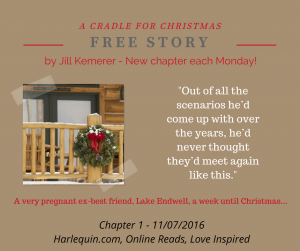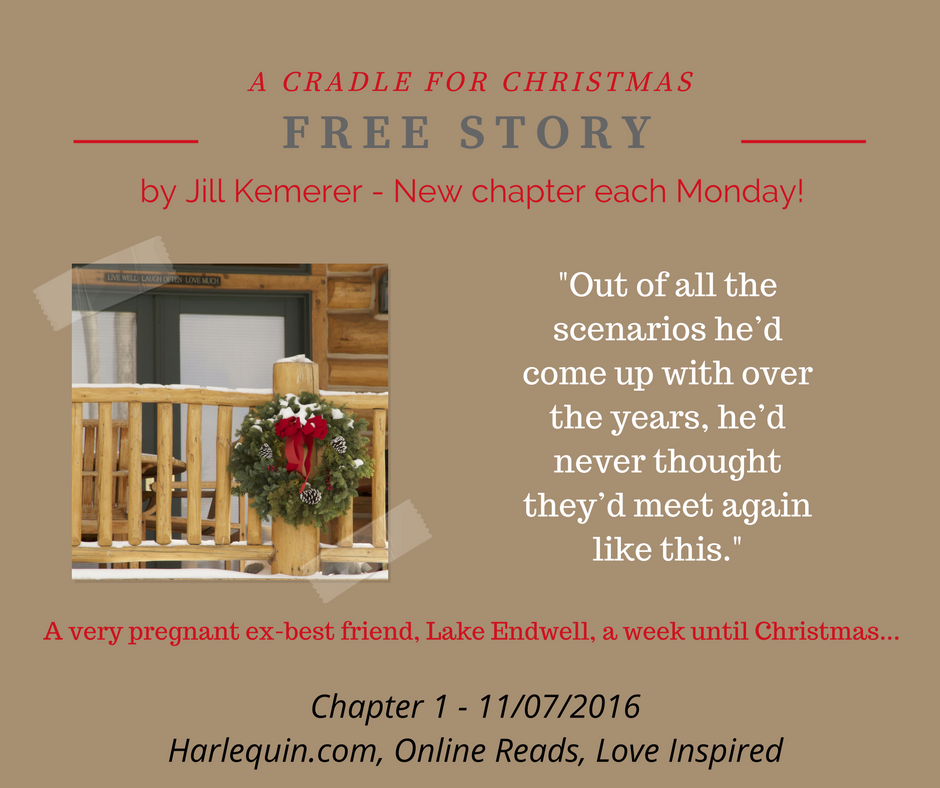 A Cradle for Christmas
With just days to go until Christmas, Heather Springfield is nine months pregnant and all alone. So she escapes to her family's old cabin in Michigan. The happiest summers of her life were spent there…all until that last one that ruined everything. But she'll have to do her best to focus on her baby and avoid Mason Aldridge, the boy next door and the one who got away
Mason's never forgotten the sweet girl who once held his heart. So when Heather arrives one snowy night, her very pregnant belly triggers a fresh round of regrets. If things had been different, he might have been the man fortunate enough to call her and the baby his. But in the spirit of the season, forgiveness is in the air, and two old friends may just find their way to the best Christmas gift of all—a brand-new family.
I'll post each Monday with the link to the new chapter. You can find the released links anytime by clicking on Harlequin.com, selecting the Online Reads tab, and scrolling to Love Inspired!
***
There is still time to enter my November giveaway for Yuletide Redemption (US only, 18+)!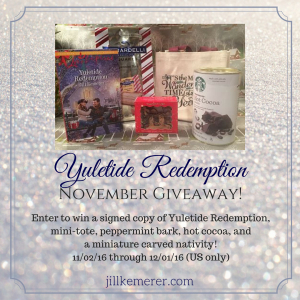 Entry form is below!
Have a marvelous week!!