Writer Problems: I Got Too Cutesy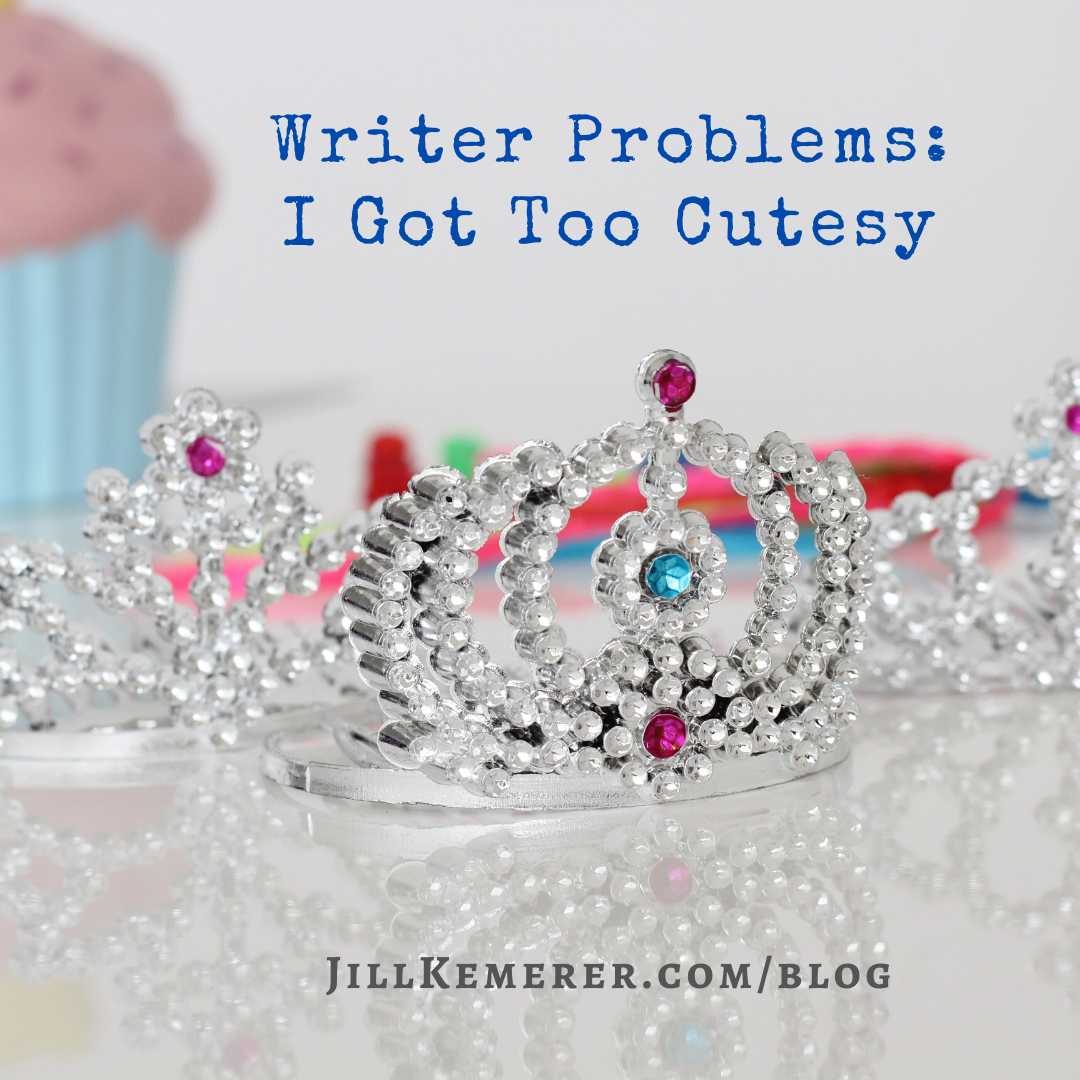 I'm a plotter. You probably know that by now. Over the past few months I've been gathering story ideas for a new series I want to write for Love Inspired. I feel really good about the second, third and fourth books' plots. But book one? The story I spent the most time plotting? I got too cutesy.
*shaking my head*
I scrapped it. It took me two weeks after drafting a long synopsis to admit to myself the story wasn't going to work. Why?

Writer Problems: I Got too cutesy.
I'm not easily embarrassed, so I'm sharing with you the reasons why I completely reworked the plot.
Cinderella theme. Nothing wrong with a good Cinderella theme! Except when you have no way of getting the evil stepsisters into a tiny town in the middle of Wyoming.
Christmas gala. Christmas gala? Sounds perfect for a romance, right? Yes. If the book was set in a city maybe. When we're talking about a ranch-themed Christian novel in a tiny town in the middle of Wyoming, it's not the best idea. But it allowed me to make one of the evil step-sisters the new gala planner after the original one quit.
Small-town beauty pageant. I did mention I write for Love Inspired, right? I'm pretty sure my readers want heroes and heroines they can relate to. A pageant is fine for a different type of book, but I can't really see it being a win in mine.
Plot points that were too coincidental. See point one. And point two. In order to get the evil stepsister in town–who happens to live in Los Angeles–she had to be friends with the hero's wealthy mother. And just how coincidental is it that the heroine moved to the exact town the stepsister would find herself in at the last minute to plan a gala? I'll let you decide.
Creating situations to make points 1, 2, 3, and 4 believable. The small-town beauty pageant, believe it or not, was going to bring the hero and heroine together due to the contestant being his sister. Sure, it's good to find ways to make a plot come together, but sometimes more is just…too much.
I love that I have an imagination. And I love that I can come up with unique ways to mold a story based on one concept. In this case, I wanted a Cinderella theme and was clearly willing to go to ANY lengths to make it happen.
However, I had to ask myself, is this a book readers will enjoy?
And before I could answer that, I asked, where is the heart in this story?
I immediately knew that the characters I'd developed deserved a more real, down-to-earth plot. They've been through a lot. They're going to help each other heal. And they can't do it with an evil stepsister showing up out of the blue, or an unrealistic Christmas gala being planned, and certainly not with a small-town beauty pageant!
The characters deserved better.
My readers deserved better.
Once I threw out the elements that weren't working (see 1, 2, 3, 4, 5), the plot came to me naturally. I get emotional just thinking about it. It's understated, but the new direction works. I can't wait to write it! I have to wait, though. I'm still working on my current series.
If you're a writer, what recent writer problem have you had? Do you, like me, ever get too cutesy?
And if you're looking for more resources about writer problems, this article, "The Problem with Writing A Novel" by Angelique at The Writing Cooperative has great links!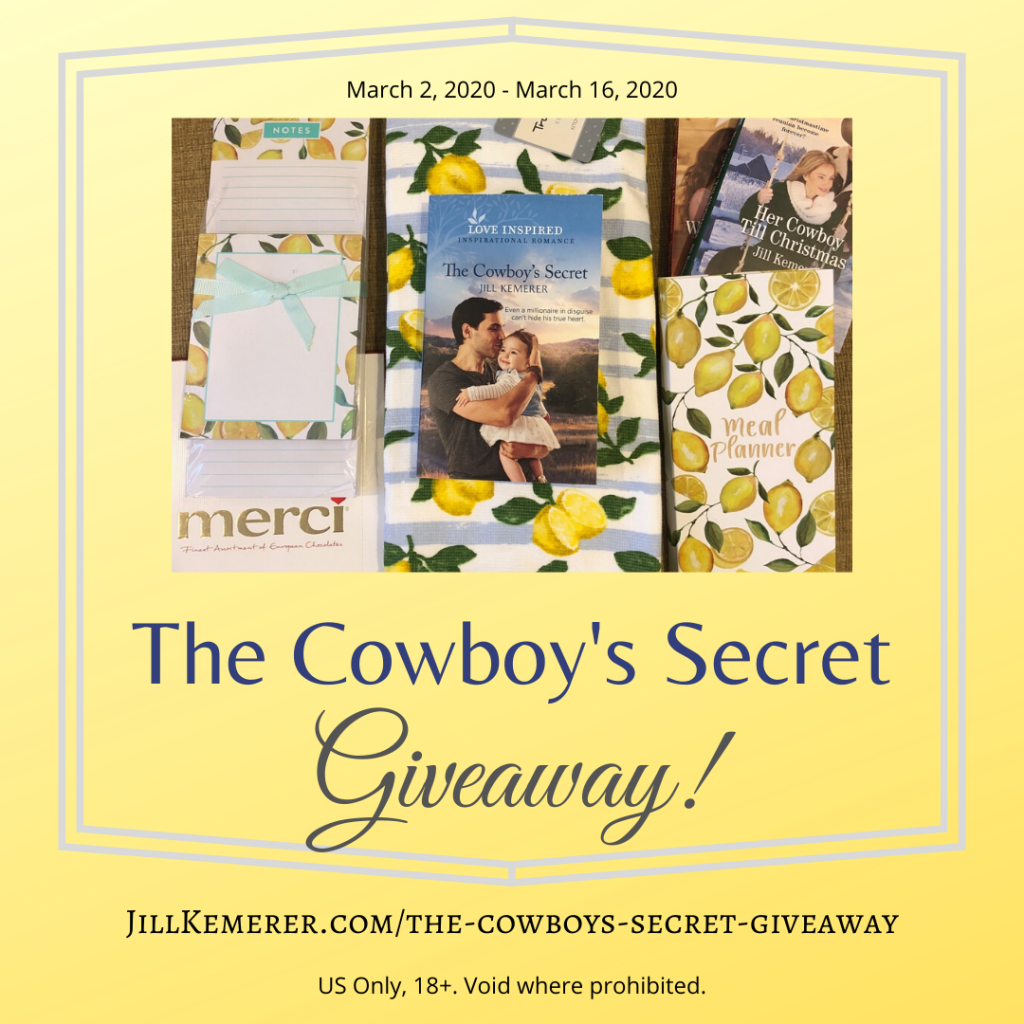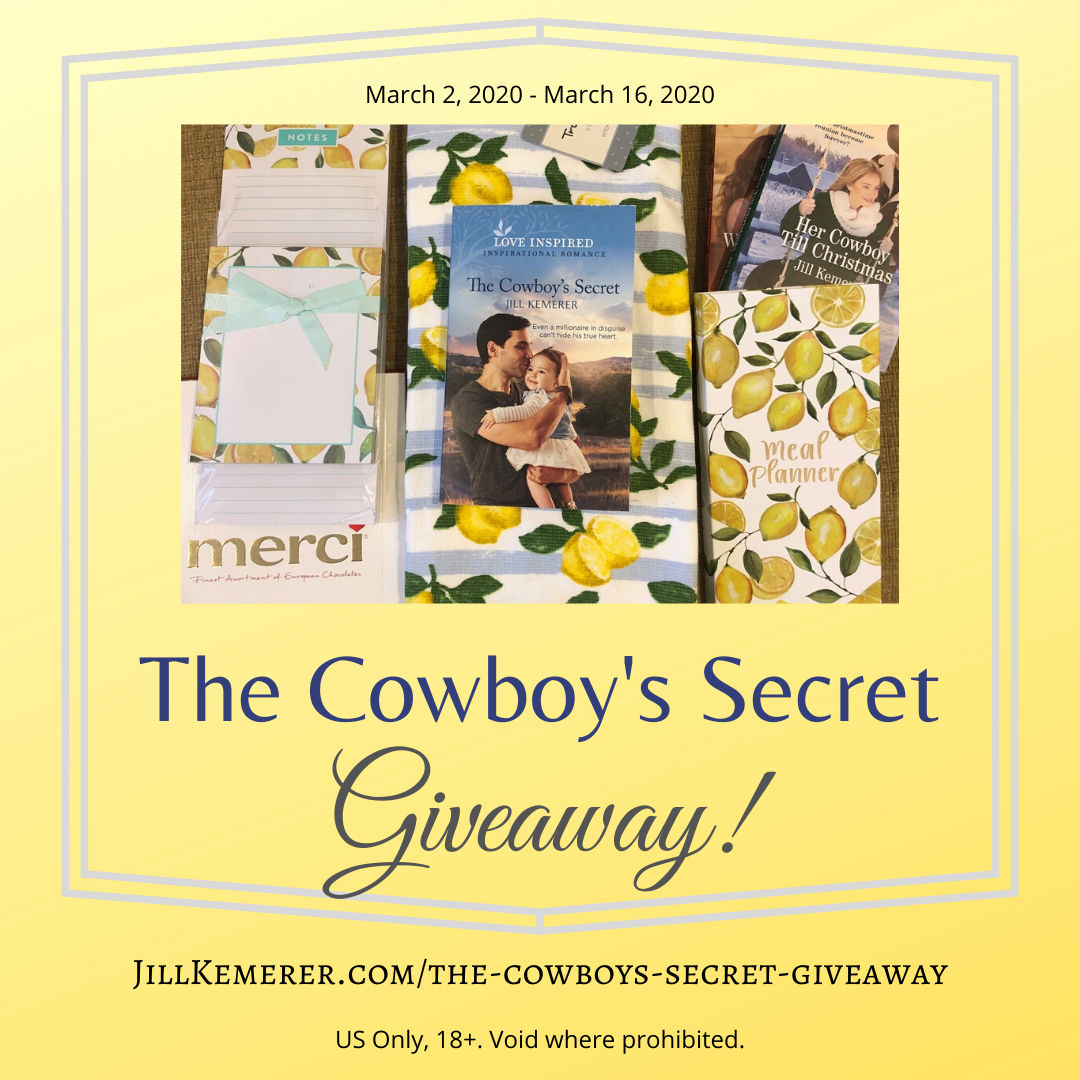 There is still time to enter The Cowboy's Secret Giveaway! Click HERE and scroll down for the easy entry options!
Have a great day!