The Cowboy's Secret #Giveaway!
The Cowboy's Secret, book 2 in the Wyoming Sweethearts series will be in stores on March 17, 2020, and I'm hosting a pre-launch sweepstakes to celebrate! I found the cutest lemon dishtowels and a matching note set with a journal to plan meals. The lemons made me think of spring. Since I love chocolate, there's a box of Merci chocolates for the winner, too. And I threw in two more books, including Her Cowboy Till Christmas, the first book in the series. Yeehaw!
Here's a little teaser about The Cowboy's Secret!
He's secretly worth millions of dollars… But is he worthy of her trust?
Dylan Kingsley has learned to hide his millionaire status from strangers. So it's no wonder Gabby Stover—his infant niece's guardian—thinks he's just another drifter. To prove his worthiness, Dylan takes a job as a ranch hand…and accidentally finds the purpose he's been seeking his whole life. But could the truth steal Dylan's chance at a happily-ever-after with Gabby and the baby?
Click Here for more information, including a sample of THE COWBOY'S SECRET!!
*
To enter the giveaway, click on the entry form below, enter your email address and choose from the list of options. Easy!
Due to complicated international laws, this giveaway is only open to US residents, 18 and older. For the complete rules, see the Terms and Conditions in the giveaway entry form. Void where prohibited.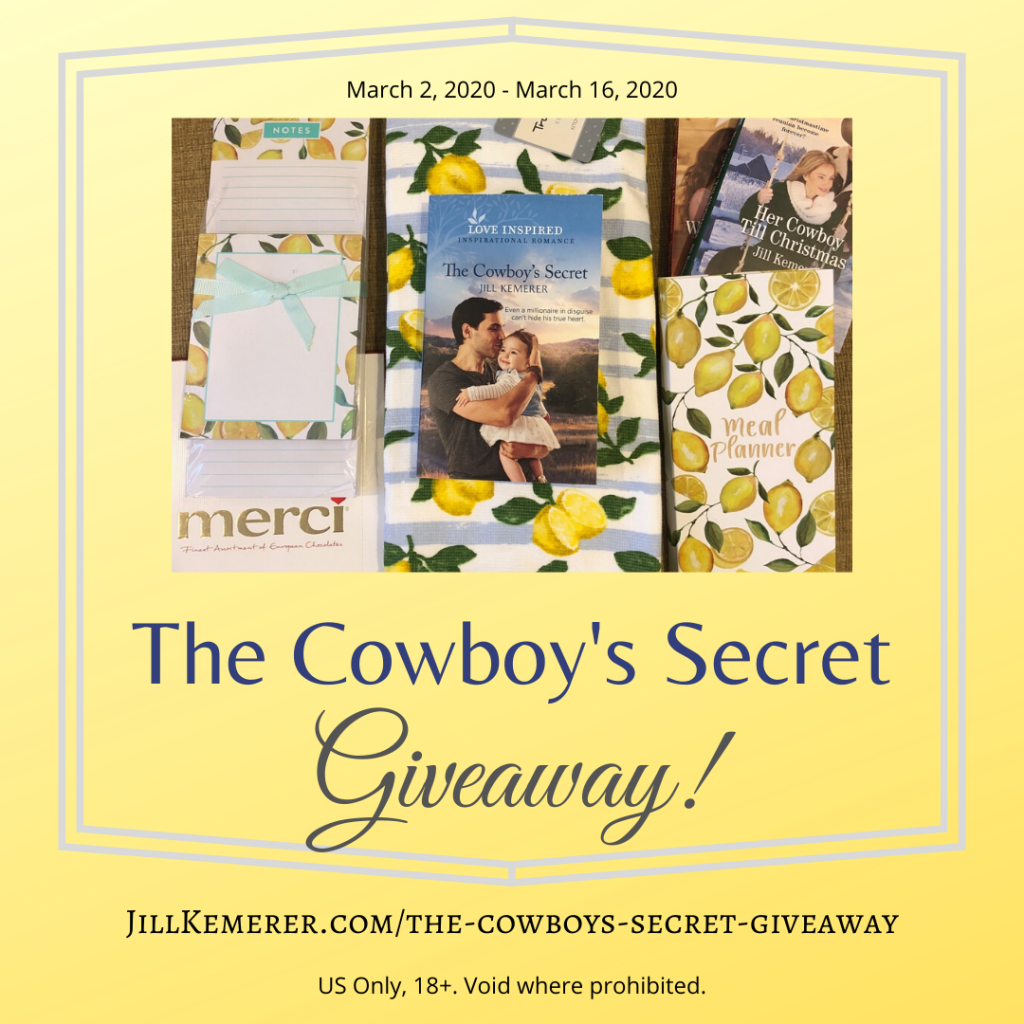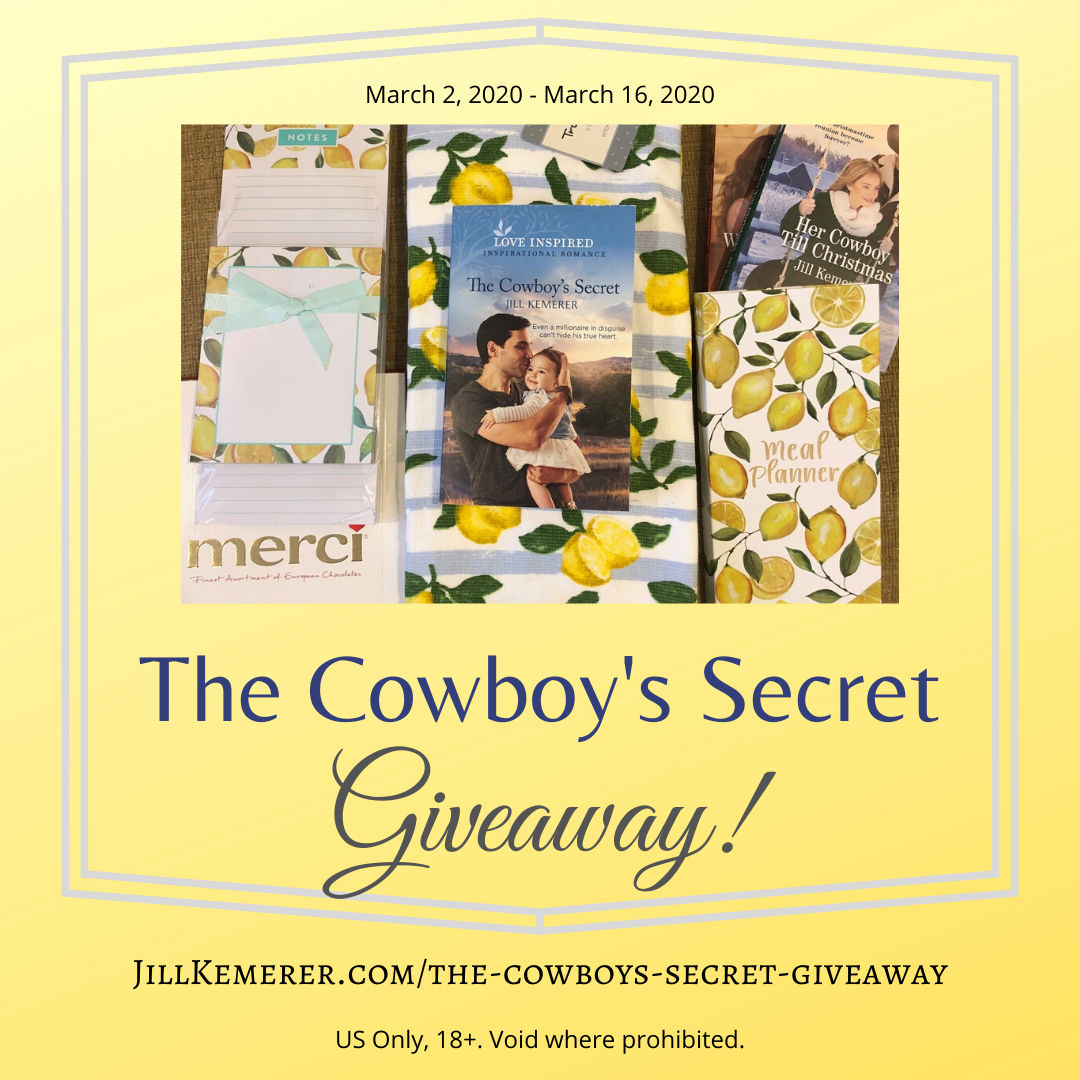 Thanks so much! The winner will be notified via email!