What Are Your January 2018 Goals?
January 2018 goals! Welcome to another year. Sure, 2018 is already ten days in, but it's still pretty fresh. I've been using my new planner for over a week, and I love it. I decided to try the Day Designer this year. It really works with the way my brain is wired.
Here's a peek at the monthly and weekly layouts.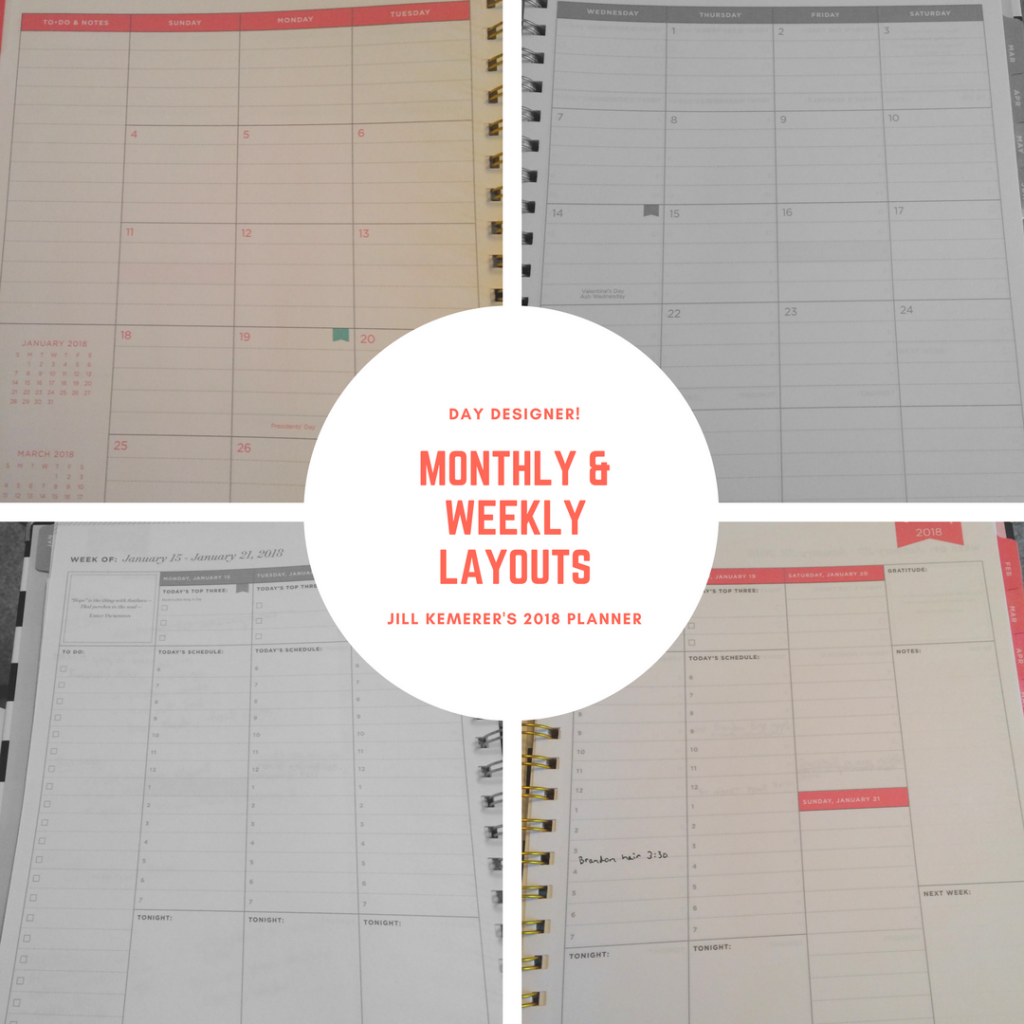 It has a pretty cover, too!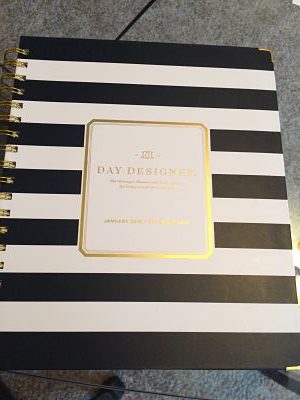 I also use Microsoft OneNote to keep track of social media stats (important for author platform) and setting monthly goals. I thought I'd share my goals with you on the first Wednesday of each month, and feel free to share yours in the comments.
Jill's January 2018 Goals:
Finish revising and polishing third book in Wyoming Cowboys series. Submit as soon as finished.
After manuscript is turned in, dedicate time each weekday on side project.
After manuscript is turned in, continue writing work-in-progress novel.
Continue health plan (exercise for 30 minutes 4-5 days per week, log calories in MyFitnessPal and stay within calorie range).
After I set my monthly goal, I take time to figure out how I can actually accomplish it.
Last Sunday I looked ahead and decided how I would finish revising and polishing book 3 in Wyoming Cowboys to turn it in on Friday, January 12.
This coming Sunday, I will figure out what time block to dedicate to my side project (it will be roughly one hour per day) and how many words I can write on the work-in-progress novel.
My daily word count goals depend on several factors. What other obligations do I have that week? Do I have any other deadlines or editor requests that take priority?
As far as my health goals, every day I log my calories, so no planning is needed there. However, I decide in advance what my exercise plan will be for the week and when I will do it. For instance, Tuesday and Thursday I have a Biggest Loser Boot Camp DVD planned for 8:30 am. Wednesday and Friday I have a yoga DVD planned for 9 am. It works for me.
I also plan coffee or breakfast dates with local friends in between my busiest times. Face time with people I care about is vital to my well-being.
Okay, I've shared my goals. What do YOU want to accomplish in January?
Thanks so much for stopping by!