What Are Your February 2018 Goals?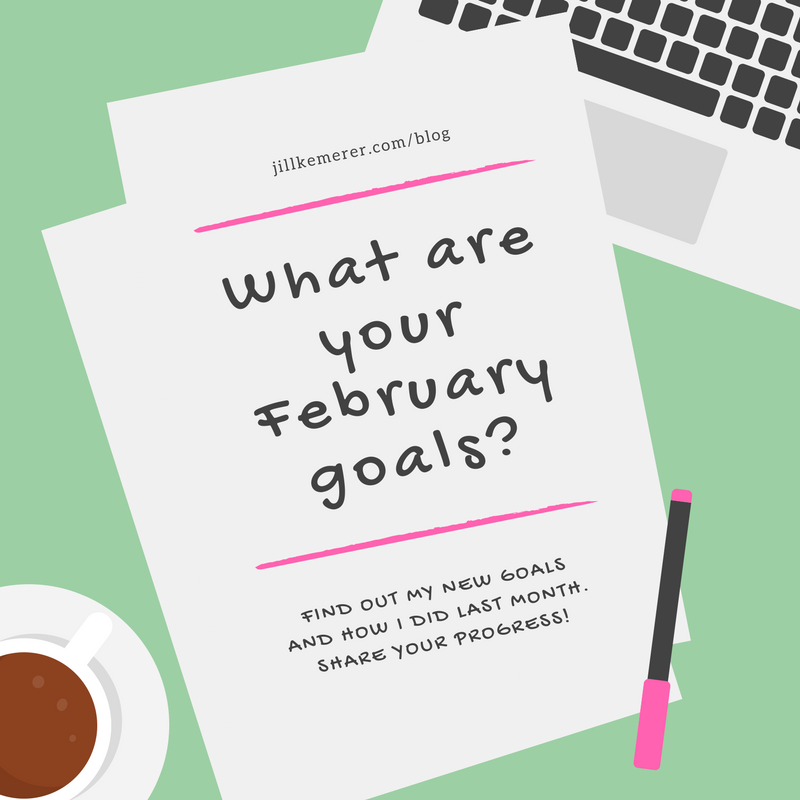 On the first Wednesday of each month, I share my monthly goals and encourage you to in the comments. Before I list my February 2018 goals, I'm reviewing last month's progress.
Last Month: Jill's January 2018 Goals
Finish revising and polishing third book in Wyoming Cowboys series. Submit as soon as finished.
After manuscript is turned in, dedicate time each weekday on side project.
After manuscript is turned in, continue writing work-in-progress novel.
Continue health plan (exercise for 30 minutes 4-5 days per week, log calories in MyFitnessPal and stay within calorie range).
How did I do?
Yep. Finished book 3 and submitted it. Check!
Yes, I dedicated time each weekday, plus I spent an entire Saturday and a few weeknights on the side project. Check!
While I did continue working on my work-in-progress novel, I came up short on my weekly goals. Kind of check. 🙂
My health plan is going well, but two of the weeks I only exercised three times. I did log my calories and stayed within my calorie range all but 3 days. Close, but no check 🙁
This Month: Jill's February 2018 Goals
Finish drafting my work-in-progress.
Start content edits when the draft is complete.
Side writing project: meet weekly goals.
*Possible* Final edits for my third Wyoming Cowboy book might arrive this month. In that case, I would move #2 (content edits) to March.
Health: Exercise 4-5 days/week for 3o minutes, log calories in MyFitnessPal and stay withing calorie range most days (I don't mind going over my range one day a week).
How did you do last month? Want to share your February goals? Leave a comment!
Have a fabulous week!