What are Your September 2018 Goals?
Four more months–just four more months until 2019. Sobering, isn't it?
I'm excited, though. It gives me plenty of time to work on new projects. All the fun holidays are coming up, too, so I'll be motivated to finish projects early. Now that my fall schedule is in place, I'll be blogging every Wednesday. Goals will be the first Wednesday of the month.
Before we get to September goals, I want to bring your attention to two things.
1.Melissa Henderson's adorable children's book Licky the Lizard is available now! It would make a super cute Christmas gift.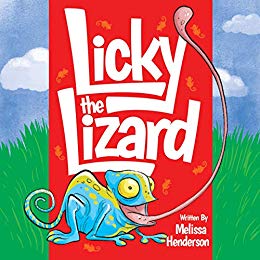 2. To celebrate Wyoming Christmas Quadruplets, my eighth Love Inspired novel releasing next week, I'm hosting a giveaway until September 30 (US residents only) and would love for you to enter! Click HERE and scroll down for the easy entry options.
Okay, back to goals…how did I do last month? Let's see!
Jill's August 2018 Goals:
Set up promotion for Wyoming Christmas Quadruplets, releasing September 18, 2018.
Plot and begin writing a novella–part of a fun collection releasing in February 2019.
Relax and enjoy time off with my family!
Health: Exercise 4-5 days/week. Track calories every weekday and stay within calorie range.
How Did I Do?
Set up promo? Check! I still need to create a few graphics, but the heavy hitting is done.
Plot and begin writing a novella? Check! I finished drafting it yesterday, and it was a LOT of fun!
Relax and enjoy family? Check! This was the easiest goal of the month and desperately needed. :)
Health? For three months running, this got a NO Check. Needless to say, I plan on changing that.
Jill's September 2018 Goals:
Revise the novella (February 2019 release).
Plot a Christmas novella.
Create a production plan for the remaining months in 2018. (If you're new to production plans, check out my post "Creating a Production Plan.")
Take notes on four more sessions of the online writing course I'm taking.
Health: Workout DVDs at 8am Monday-Thursday, log calories every day and stay within calorie range.
How did you do? Please share your goals in the comments!
Allie Pleiter and I wrote a blog post Monday on Ladies of Love Inspired that might help you stay on track–"Top 3 Tips to Stay Productive This Fall." Check it out!