$1.99 Sale! The Cowboy's Secret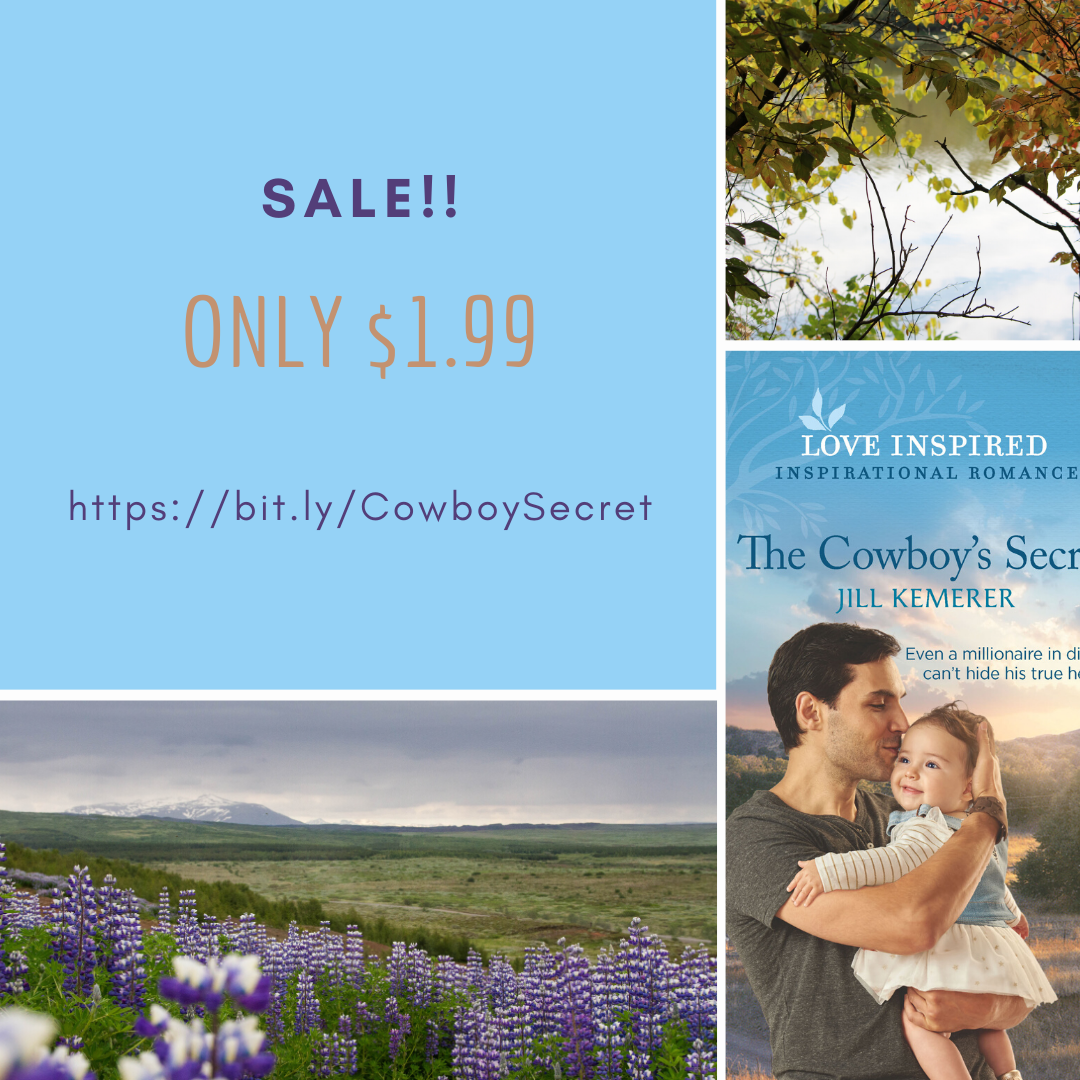 For one week, my latest release, The Cowboy's Secret, will be on sale for only $1.99!! This is the second book in the Wyoming Sweethearts series.
BUY THE COWBOY'S SECRET FOR ONLY $1.99 HERE! (bit.ly/CowboySecret)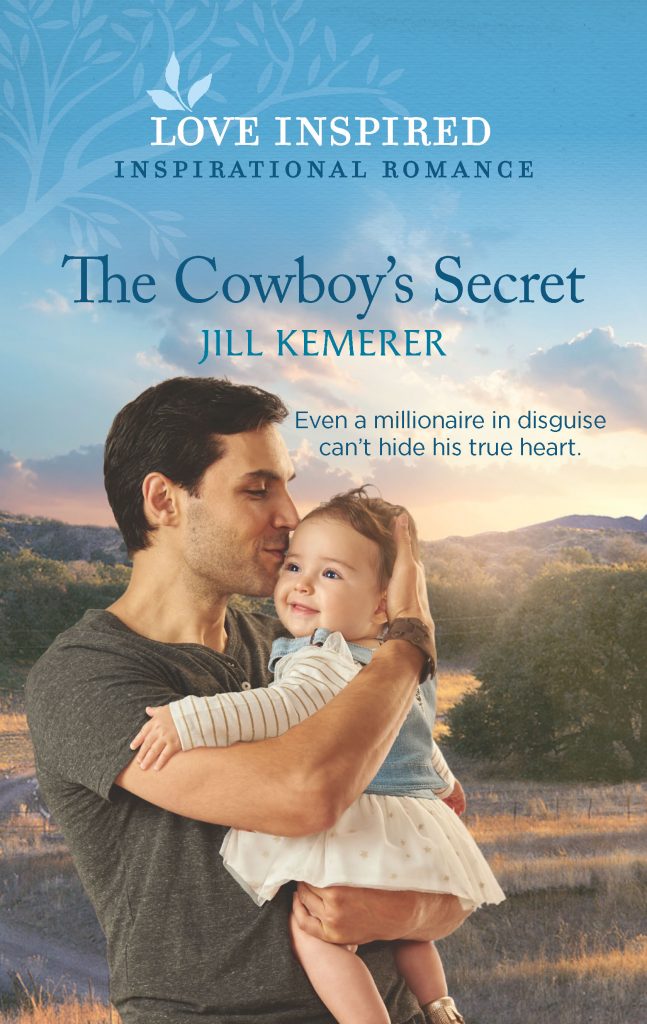 He's secretly worth millions of dollars…
But is he worthy of her trust?
Dylan Kingsley has learned to hide his millionaire status from strangers. So it's no wonder Gabby Stover—his infant niece's guardian—thinks he's just another drifter. To prove his worthiness, Dylan takes a job as a ranch hand…and accidentally finds the purpose he's been seeking his whole life. But could the truth steal Dylan's chance at a happily-ever-after with Gabby and the baby?
CLICK HERE TO BUY THE COWBOY'S SECRET FOR ONLY $1.99!
What reviewers are saying!
"Jill has given us Book 2 in this great series, and I really loved it! What's not to love in a charming story about Gabby & Dylan as they embrace their identities…plus a sweet little girl. I fell in love with the town and people who live there in Book One. Don't miss Jill's great book which has plenty of inspiration. I am excited about Book 3, hopefully being published this year. FIVE STARS" ~ J. Smith (Amazon)
"Jill Kemerer writes realistic characters whose hopes and fears we can understand and appreciate. An enjoyable, relatable story. I read books across many genre. In this inspirational romance, religion is a part of who these people are, not a burden to the flow of the story. I appreciate that her writing isn't preachy nor does it try to force religion on the reader. It is a trap into which too many inspirational writers fall." Four Stars ~ Library Pat (Amazon)
"This is the second book in Jill Kemer's Wyoming Sweethearts and if you've visited Rendezvous, Wyoming you'll be delighted to greet some old friends and bask in all the small-town gossipy goodness. No worries if you haven't read Her Cowboy Till Christmas (yet), you can still enjoy The Cowboy's Secret. It makes a great standalone read as well." Five Stars ~ Kav (Amazon)
CLICK HERE TO BUY THE COWBOY'S SECRET FOR ONLY $1.99!
Thank you for reading my books!