My Favorite Books on Writing #WW
Today we're talking about continuous learning. I've studied dozens of books on various aspects of writing, and these are the ones I return to again and again. I'm always on the lookout for new books to help my career, and I'm happy to share. If you're interested in taking your craft up a notch, try one of these!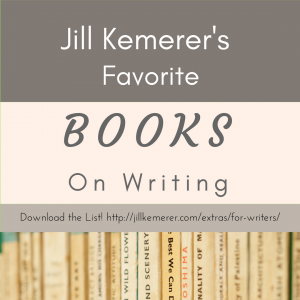 Revising/Editing:
Self-Editing for Fiction Writers by Renni Browne and Dave King
Plotting/Outlining:
Take Off Your Pants!: Outline Your Books for Faster, Better Writing: Revised Edition by Libbie Hawker
Plot and Structure by James Scott Bell
Grammar:
The Chicago Manual of Style 16th Edition by University of Chicago Press Staff
The Chicago Manual of Style Guidelines (Quick Study) by Inc. BarCharts
Essentials of English Grammar: A Quick Guide to Good English by L. Sue Baugh
Writing Faster:
2K to 10K: Writing Faster, Writing Better, and Writing More of What You Love by Rachel Aaron
Indie Publishing:
*Indie publishing changes often, so some of the information may be outdated. It's still a good read.*
The Naked Truth about Self-Publishing: Update and Revised Second Edition by Jana DeLeon, Tina Folsom, Colleen Gleason, Jane Graves, Debra Holland, Dorien Kelly, Theresa Ragan, Denise Grover Swank, Jasinda Wilder
Writing Romance:
Kate Walker's 12 Point Guide to Writing Romance by Kate Walker
*
If you're anything like me, six months from now you'll be wanting a new book on one of these topics, but you won't remember where you saw this list. That's why I created a downloadable/printable PDF with links. It will be available on my FOR WRITERS page under the EXTRAS tab.
On a personal note, we dropped our daughter off at college last weekend, and my son begins his sophomore year or high school today. How did the summer fly by so quickly? Yikes!!
I would love to hear YOUR favorite books on writing. Drop me a comment! And have an awesome week!
Jill Kemerer is a participant in the Amazon Services LLC Associates Program, an affiliate advertising program designed to provide a means for sites to earn advertising fees by advertising and linking to amazon.com. This does  not affect the price of the product. Jill receives a small commission when you purchase a product through these links.