Writers Helping Writers: New Blog Direction
A decade ago when I got serious about writing, I found these amazing blogs by authors who shared tips and advice. I learned so much about the craft of writing, how to network, what to look for in a critique partner, the whole "build a platform" hoopla, as well as insight into the publishing industry. I've been blogging for nine years–wow, nine, really??–and my posts have always had a healthy dose of writing-related information.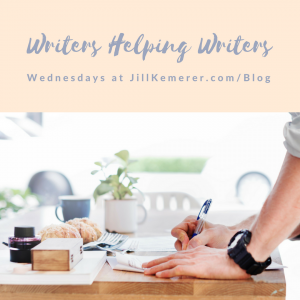 This year the blog's been quiet. Instead of my previous twice a week posts, I dropped to once or twice a month. There are a few reasons.
I decided to challenge myself to write more this year. (The challenge is working!)
The advice to "use a blog to find readers, not other writers" never resonated with me. Maybe it's because blogging has taken a sharp downturn in the past two or three years. Or because smartphones make commenting more difficult. Maybe it's because we're all really busy! I don't know, but readers never flocked to my blog, and I lost my ambition to come up with engaging content specifically written with readers in mind.
For three months I've been getting the internal nudge to get back into blogging. I still have these obnoxious writing goals, so rather than resuming my twice a week schedule, I'm dropping to once a week. And because I am so thankful for all the writing blogs that helped me, I'll post something writing-related every Wednesday.
I love helping writers–aspiring, debut, multi-published–and I want to provide a spot for us to get new ideas, brush up on craft concepts, share platform strategies–you get the idea! A decade of writing hasn't dampened my desire to get better. I'm always learning, always asking questions, always striving. I hope you are too.
If there are topics you're interested in exploring, please let me know!
Writers, what are your concerns right now? What are you trying to improve?
Leave a comment or email me at jill(at)jillkemerer(dot)com.
Happy writing!