The Fascinating Life of Debut Author Patricia Beal #WW
In late August of 2016, I was sitting at a banquet table in Nashville when a beautiful, petite woman sat next to me. I noticed her name tag and introduced myself. She explained she was Patricia (Puh-tree-sia) Beal and that her debut novel would be released the following May. As so often happens at conferences–we were at the American Christian Fiction Writers Conference–we ran into each other often. She's a delightful person! I'm so happy to share her interview with you here. It's hard to believe it's already May and Patricia's debut has released!
Let's get to it!
1. A Season to Dance has the most gorgeous cover! Your experience dancing ballet must have added compelling authenticity to your book. What role does ballet play in your life now?
Thank you! And thank you for having me here.
I started dancing when I was eight after seeing Brazilian ballerina Aurea Hammerli on TV (the one hugging me on the photo—my mom took me to Rio de Janeiro to watch her live after I'd started my studies). I never stopped. My dream of becoming a professional ballerina didn't work out, but I managed to dance in pre-professional companies in South America, Europe, and the United States.
My love for ballet goes beyond the art though. I have Asperger's Syndrome, an autism spectrum disorder. One of the hardest aspects of life for us is making small talk and developing relationships. We don't know what to say when there is nothing important to communicate, and we don't understand body language, so it's hard to bond with people. But in ballet, we spend hours in class and rehearsals not talking at all or exchanging only vital information. The gestures are coded. When dancers get together outside the studio, it's often to watch more ballet—live or on TV. So it's the perfect environment for someone with Asperger's to thrive in and make friends—lots of passion, minimal talk.
Last year my husband retired from active duty service, so I'm now working for the Army full-time again. I don't get to dance as much as I used to, unfortunately. But I still show up to class when I can. I will always love ballet and the ballet studio—a bastion of civility in an everything-goes world.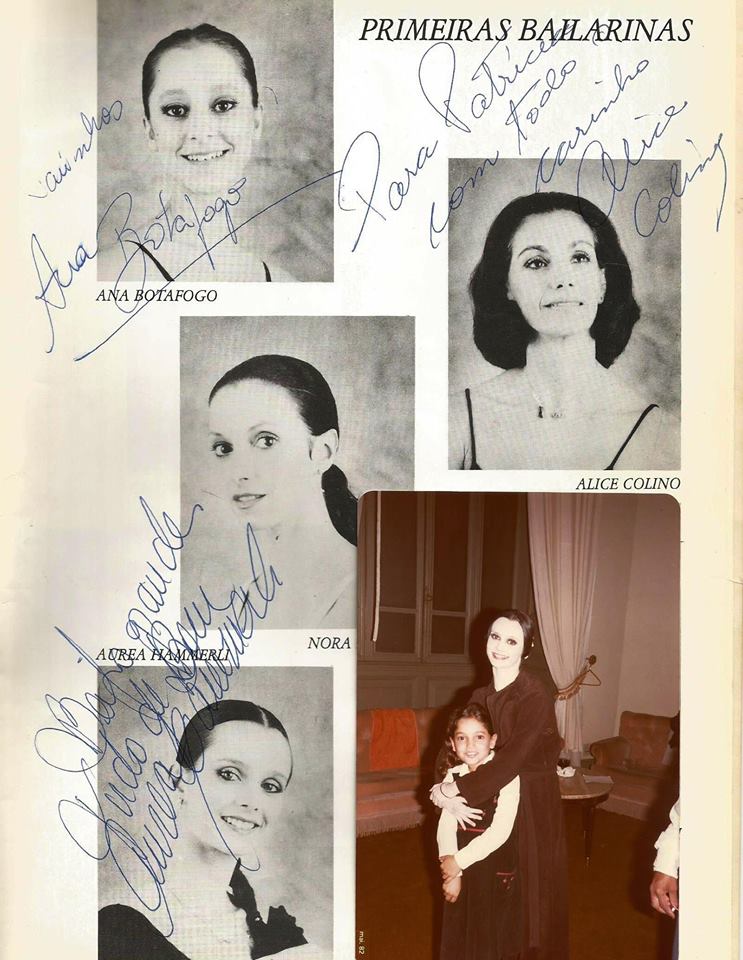 2. You've lived in many countries, and I'm sure you have plenty of tales to tell from them all. Which country holds your favorite memories and why?
I grew up in Brazil, immigrated to the United States when I was twenty, and lived in Germany twice, first as a public affairs officer for the U.S. Army and later as an Army wife. Every place is special in its own way, and it's hard to come up with the one that holds my favorite memories. I love Germany because it's gorgeous—the unsung hero of Europe: natural beauty, gorgeous architecture, castles, the Rhine, the people, the laid-back life style… It's a fairytale life. I love it, and that's why I wanted to highlight some of it in the debut.
The United States is still the amazing land of opportunities that draws half the world to its shores. In 1992, I landed in Miami with one suitcase and a million dreams. I fell in love with the English language while washing dishes at a McDonald's in Indianapolis, learned enough vocabulary to pass the Test of English as a Foreign Language (TOEFL), put myself through college working at a BP gas station, and graduated magna cum laude from the University of Cincinnati in 1998 with a B.A. in English Literature. Worked at the Pentagon, was a spokesperson for five general officers, and I now edit class materials for every sergeant in the U.S. Army. And I have a novel coming out. Where else could this happen? Nowhere. I love the American Dream. I love dreams. I love possibilities. This is the place. A field of dreams where hard work still pays, no matter who you are or where you came from.
And then there's Brazil. A place of lovely people but great suffering and many struggles. Have you seen recent photos of the Olympic facilities? It's all abandoned, dirty, and overgrown with weeds. Credit card interest rates right now are 50% a month! How do you live like that? It's hard. And it's been hard for a long time. But growing up in the south of Brazil in the seventies, things weren't that bad—not for my family… School was just five hours of my day, my grades were horrible, and I did homework never. Don't tell my kids! And no one gave me a hard time over any of it. I grew up on my bike, riding through the woods, over hills, to waterfalls, and to unlimited adventures with a pack of girls (half-sisters and friends) who loved adventure as much as I did. It was fun! Maybe those years hold some of my favorite memories because all of the above, the fairytale life, unlimited possibilities, and beauty, lived together in one place and time.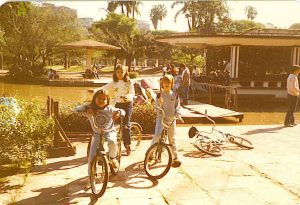 3. How much danger were you in when you worked for the U.S. Army? Did writing articles help pave the way for you to write novels?
I worked as a public affairs officer for seven years. I was in Guantanamo Bay, Cuba, when the first Operation Enduring Freedom detainees arrived, and the stories I filed during the early days of the detention operation there gained national attention. Writing from Iraq in the first year of Operation Iraqi Freedom, I focused on feature stories for Army newspapers, and a feature on a day in the life of "Bad Luck Squad" won a Keith L. Ware award in print journalism.
Was there danger? In Guantanamo no. In Iraq yes. I remember one particular event. I was out in Baghdad with a medical evacuation company. They were responding to a roadside bomb that had stopped one of our convoys. I was taking photos and didn't realize I was too far from the unit and too close to a large group of Iraqis who were watching the rescue. That had bad news written all over it. I was back in the helicopter within a minute and didn't venture out for the rest of the day. Very brave. I know.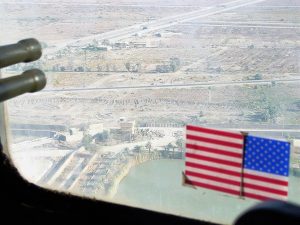 I now work as an editor winning the war on error at the U.S. Army Sergeants Major Academy. No danger.
As for journalism and novel writing, my whole background is in journalism. I studied it in college and was the news editor of the University of Cincinnati newspaper during my junior and senior years. We went to print four times a week. Then I studied journalism some more at Defense Information School at Fort Meade, Maryland, and used it on the field, of course.
I do think that all that news and features writing helped shape me as an author. Telling a story is telling a story, no matter the length. You want to know your audience, move in a way that's both logical and interesting, and give the reader something to think about.
4. A Season to Dance releases May 9! Tell us a little about the story.
A Season to Dance is my debut novel. It's the story of a small town professional ballerina who dreams of dancing at the Met in New York, the two men who love her, and the forbidden kiss that changed everything. But it's more than big dreams and dreamy suitors. It's about a young woman trying to fill the God-shaped hole in her heart with misguided career and romantic pursuits.
Here's my favorite part: I wasn't a Christian when I started. The story was initially just about big dreams and dreamy suitors. But the whole time, God had me writing my own salvation story.
I didn't grow up in a Christian home, and for most of my life I believed there had to be some kind of god out there and that being a good person was important. But in the summer of 2012, an early version of the novel was rejected in three different continents on the same week. I was tired and lonely, and I freaked out. I decided the notion of a loving god was absurd. There was no loving god, if there was a god at all.
Self-gratification became the chief end of my existence, and I looked behind every door for happiness and satisfaction. I didn't find anything worth keeping though, and at the end of every new pursuit, I was still tired and lonely.
Then Jesus passed by. I was born again in January of 2013, and soon after that, I realized the novel wasn't complete. I cancelled a trip to a secular writers' conference and started a 14-month rewrite. This book, A Season to Dance, is the book that wrote me. I journeyed with Ana and pray that now others will journey with us, beyond expectations and suffering and to the very heart of Christ.
Congratulations! What's next for you?
I wrote a second book, but I'm still editing it. It's called The Song of the Desert Willow, and it's a split-time military romance. The contemporary and central part of the novel is the story of a college graduate (Clara) who thought she'd sworn off soldiers forever and of a young Army captain (Andrew) whose first shot at love and marriage imploded on the steps of a West Point chapel on graduation week.
She takes a break from a long and unfruitful job search to travel to Fort Bliss, Texas, to deliver her grandmother's last love letter, a letter to a retired general Clara has heard about since she was born. When he is delayed in Germany with a weak heart, Clara's stuck in Texas and Andrew is put in charge of her well-being.
The story has a lot of my grandma's history in it—life in the German colonies of the south of Brazil before WWII, the beginning of the shoe industry there (still famous worldwide, with women's shoes always available at stores like Neiman Marcus), the life of the richest family in town, the most influential man (my great grandfather), his death, loss, change. It's fascinating to me, and I pray I can paint a vivid picture of this most unusual slice of history and get people to care.
*
Patricia, thank you so much for sharing your story with us! I enjoyed reading about your childhood, your working years, and especially, your faith journey. God bless you!!
*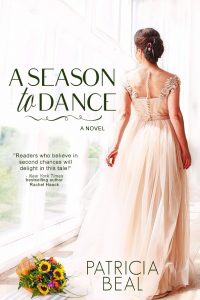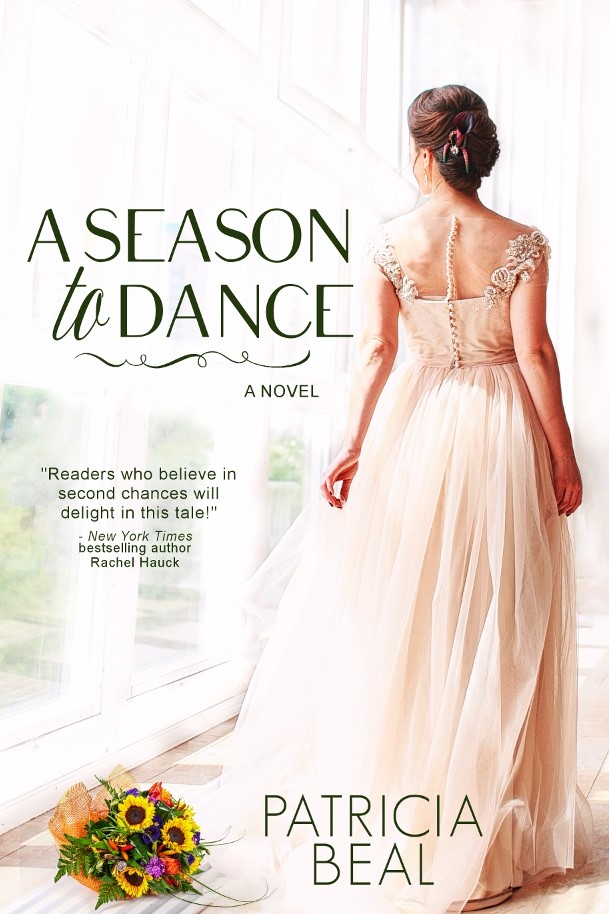 A Season to Dance
Ana Brassfield has her path to the stage of the Metropolitan Opera House all figured out until her first love, renowned German dancer Claus Gert, returns to Georgia to win her back. Despite a promising start towards her ballet career and pending marriage to landscape architect, Peter Engberg, Ana wonders if her dreams of dancing at the Met are as impossible as her previous romantic relationship with Claus.
Then, an on-stage kiss between Ana and Claus changes everything.
Convinced the kiss is more than a one-time mistake, Peter breaks off their engagement. With an old dog crippled by arthritis and dreams deferred but not left behind, Ana moves to Germany to be with Claus. But the ghost of his late wife, Ana's own feelings for Peter, and the pressure of earning a spot in a large ballet company are a high price for a shot at success. Ana seems on the verge of having everything she ever dreamed of, but will it be enough?
Interested in purchasing A Season to Dance? AMAZON | LPC
*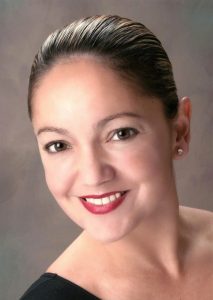 Patricia Beal is a 2015 Genesis semi-finalist and First Impressions finalist. She is represented by Les Stobbe of the Leslie H. Stobbe Literary Agency, and A Season to Dance is her debut novel (Bling! Romance / Lighthouse Publishing of the Carolinas, May 2017). Patricia writes from El Paso, Texas, where she lives with her husband and two children.
Connect with Patricia Beal:
Goodreads – www.goodreads.com/bealpat
Facebook – www.facebook.com/patricia.beal.author
Pinterest – www.pinterest.com/patriciasbeal
Twitter – www.twitter.com/bealpat
Web – www.patriciabeal.com
*
What is your favorite memory of where you grew up?
Have a terrific day!