Cover Reveal! The Cowboy's Christmas Compromise
Now that The Cowboy's Little Secret released (Thank YOU for making it reach #18 on the Publishers Weekly bestseller list for mass-market books!!), I'm ready to share this little nugget.
I have a new series coming out this October–Wyoming Legacies–and it's kicking off with The Cowboy's Christmas Compromise. I am SO excited!!
For those of you familiar with my Wyoming Ranchers series, you're in for a treat. This book features Erica Black–Jet and Blaine Mayer's sister–and is set in fictional Jewel River, Wyoming. Erica is divorced and has a toddler son named Rowan. She also inherited a huge cattle ranch and needs someone to manage it. Her ex-husband, Jamie, has remarried. The new wife's ex-husband has the experience Erica needs…but it's too weird, right?
Erica convinces Dalton to manage the ranch, but they both have conditions. And neither of them want a relationship. But it's Christmas…and I wrote it…so you do the math!! Haha!
Here's the cover: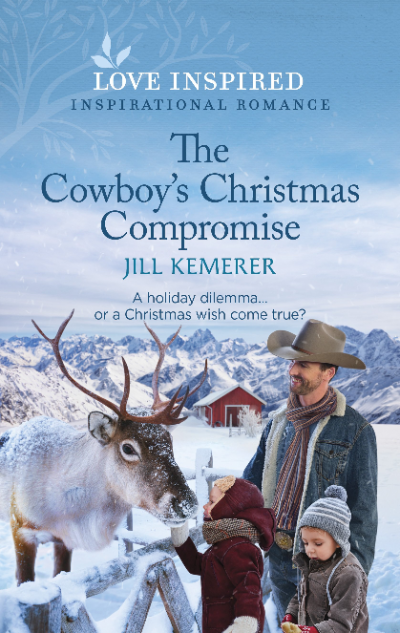 Getting back in the saddle…
Means opening his heart.

Recently divorced Dalton Cambridge can't afford to turn down a ranch manager position—even if the boss is his ex-wife's new husband's ex-wife. After all, providing for his son is what's important. And working for Erica Black is strictly business. But when the cowboy finds himself caring for the cattle and the single mother, will he risk everything for a holiday family he could never imagine?
Purchase links to pre-order THE COWBOY'S CHRISTMAS COMPROMISE
Have a terrific day!!