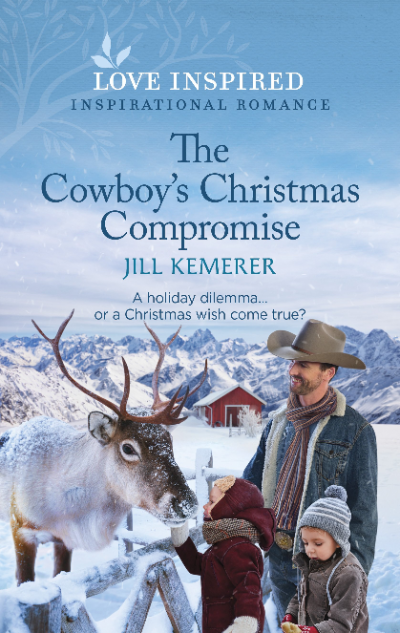 THE COWBOY'S CHRISTMAS COMPROMISE
Getting back in the saddle…
Means opening his heart.
Recently divorced Dalton Cambridge can't afford to turn down a ranch manager position—even if the boss is his ex-wife's new husband's ex-wife. After all, providing for his son is what's important. And working for Erica Black is strictly business. But when the cowboy finds himself caring for the cattle and the single mother, will he risk everything for a holiday family he could never imagine?
BOOK INFORMATION:
ISBN: 978-1335596987
Release Date: October 24, 2023
Publisher: Love Inspired
Jill Kemerer is a participant in the Amazon Services LLC Associates Program, an affiliate advertising program designed to provide a means for sites to earn advertising fees by advertising and linking to amazon.com.
Commission earned (iBooks)
READ A SAMPLE:
Coming Soon!
PINTEREST INSPIRATION:
Check out the inspiration board for
The Cowboy's Christmas Compromise!
* If the board isn't visible, please click HERE to go directly to Pinterest. *
DID YOU ENJOY THIS BOOK?
Please consider leaving a review on Goodreads, BookBub or Amazon (#ad)!
If you don't keep paperbacks after you read them, please pass it on to a friend, donate it to your church library or leave a copy in a nursing home.
Follow Jill Kemerer on Amazon and BookBub for release updates!