Celebrating God is Love Blog's 10th Birthday!
I'm so excited to be taking part in the birthday celebrations for Alexis A. Goring's God is Love Blog! Ten years–woohoo!!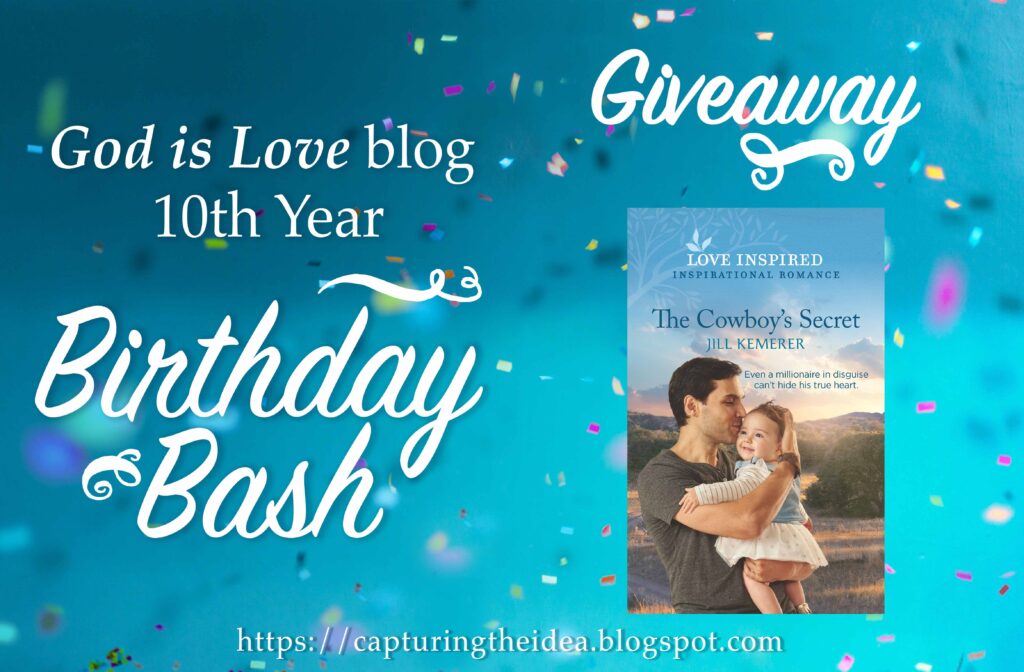 Here's a little about the birthday bash:
Alexis A. Goring, MFA, is the founder of "God is Love" blog (http://capturingtheidea.blogspot.com/). She invites you to celebrate her blog's 10th birthday this August 2020! Every day in August, author friends who have been featured on her blog over the past 10 years will give away one or more copies of their books. These may include signed paperback copies or e-books for your Kindle! Visit "God is Love" blog on August 1 through August 31 to join in on the fun.

Giveaway contests will end on Sept. 2, 2020 and winners will be notified via email.
Click HERE to head over for a chance to win a copy of my book, THE COWBOY'S SECRET!
Congratulations, Alexis A. Goring! And thank you for allowing me to be part of your celebration!!