Book Recommendations {March 2023}
Book Recommendations
I had a good reading month! I'm sharing three book recommendations today, and I hope you love them as much as I did!
(As an Amazon Associate, I earn a small commission on purchases at no additional cost to you. Links are marked #commissionearned.)
The first book was The Bluebird Bakery by Lee Tobin McClain.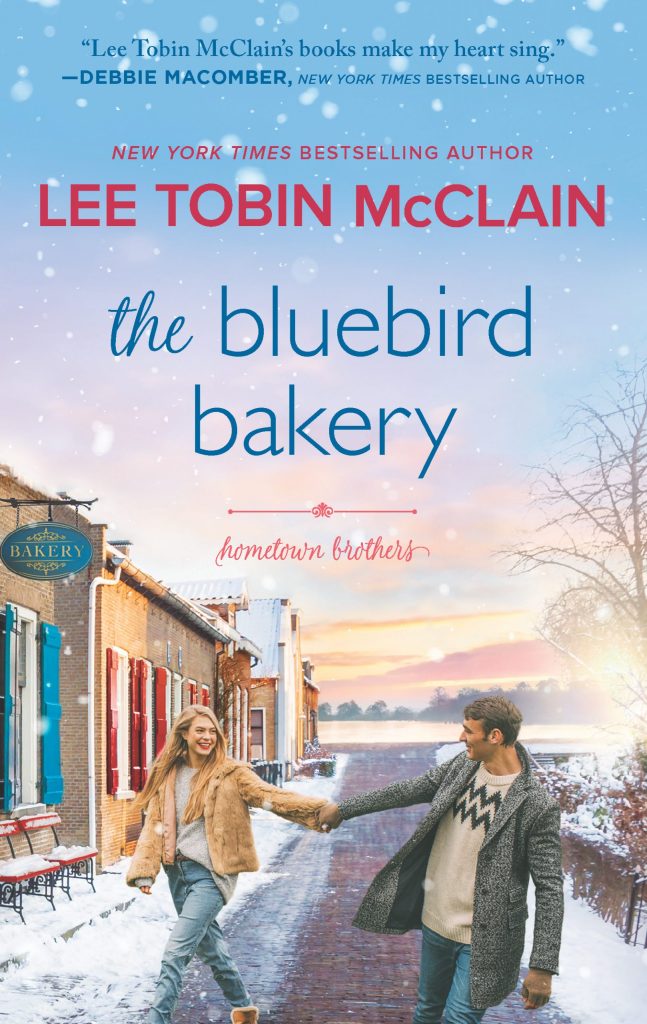 A sweet new beginning on the Chesapeake Bay
Bluebird Bakery owner Taylor Harp loves how small and close-knit Teaberry Island is…except when the only response to her help wanted ad is from someone she hoped to avoid. She and Cody Cunningham shared a long-ago romance until he started dating her prettier younger sister. But though the sting of rejection remains, so do the sparks.
After PTSD ended his military career, Cody Cunningham came back to the one place that felt like home. A difficult childhood left him running from commitment, but when he's suddenly left in charge of his young half siblings, Cody doesn't hesitate. He's ready to build a future, and he hopes Taylor will want to have a place in it. Will she keep him around long enough to see that the boy she knew is now a man who'll love her forever?
What I loved about The Bluebird Bakery:
Taylor and Savannah's complicated relationship. These sisters were ripped apart years ago and followed very different paths. Their relationship felt real, and I understood and rooted for both of them.
Cody. Um, yeah. I liked him. A lot. :)
The twists I didn't see coming. No spoilers!
The community. I was already familiar with the small-town residents from The Forever Farmhouse, and it was fun to see them again.
While this isn't a Christian romance, there were faith elements throughout.
The character growth of all the main characters. Very emotional!
Purchase The Bluebird Bakery (#commissionearned)
---
Book Recommendations #2
Next up is The Hidden Prince by Tessa Afshar.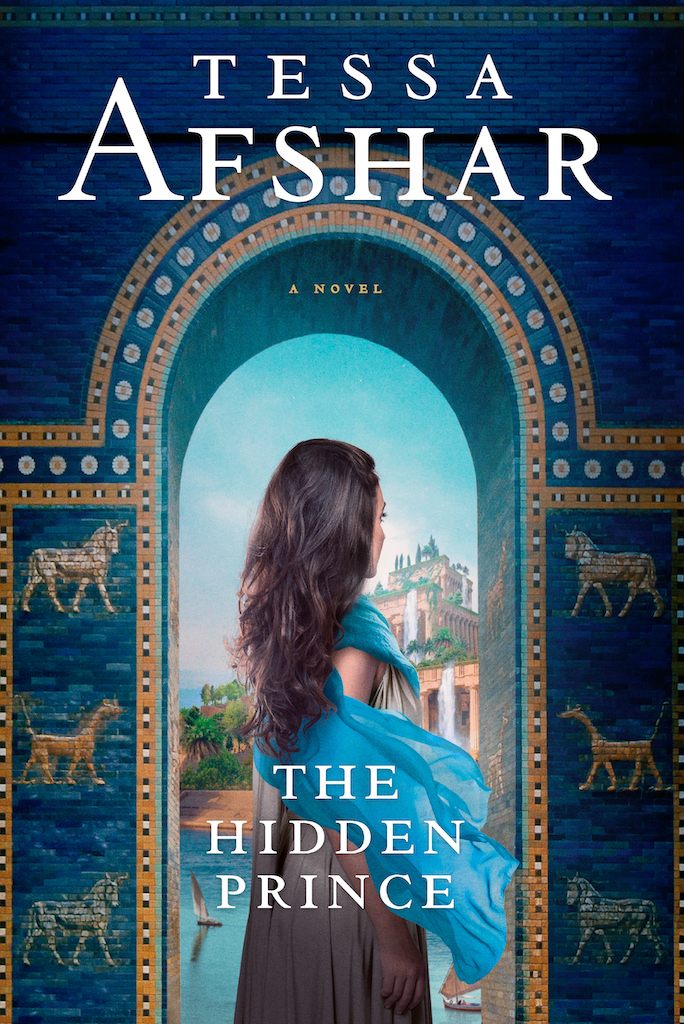 From the bestselling author of Jewel of the Nile comes the thrilling tale of a woman who feels she has no future but soon discovers the fate of nations may rest in her hands.
The beloved daughter of Jewish captives in Babylon, Keren is sold into Daniel's household to help her family survive. She becomes Daniel's most trusted scribe, while taking lessons and swordsmanship training alongside Daniel's sons and their best friend, Jared.
After a tragic accident changes the course of her life, Keren finds herself in a foreign country, charged with a mysterious task; teaching a shepherd boy how to become a lord. When she overhears whispers that hint at his true identity, she realizes she must protect him from the schemes of a bloodthirsty king.
Jared cannot forgive Keren. Still, he finds himself traveling over mountains to fetch her back to the safety of home. When he discovers the secret identity of Keren's pupil, Jared knows he must help protect him. Love battles bitterness as they flee from the king's agents, trying to save the boy who could one day deliver their people from captivity.
What I loved about The Hidden Prince:
I felt like I was in Babylon as an Israelite during the captivity. Excellent world-building!
Keren. What an incredible, relatable and wonderful character! I loved her.
The realistic (and difficult) choices all the characters had to make.
The overall theme of relying on God through difficulties.
The fast-paced plot.
Everything!! I truly loved this book!
Purchase The Hidden Prince (#commissionearned)
---
Book Recommendations #3
Finally, I'm sharing a nonfiction book related to time management called, Tranquility by Tuesday, by Laura Vanderkam.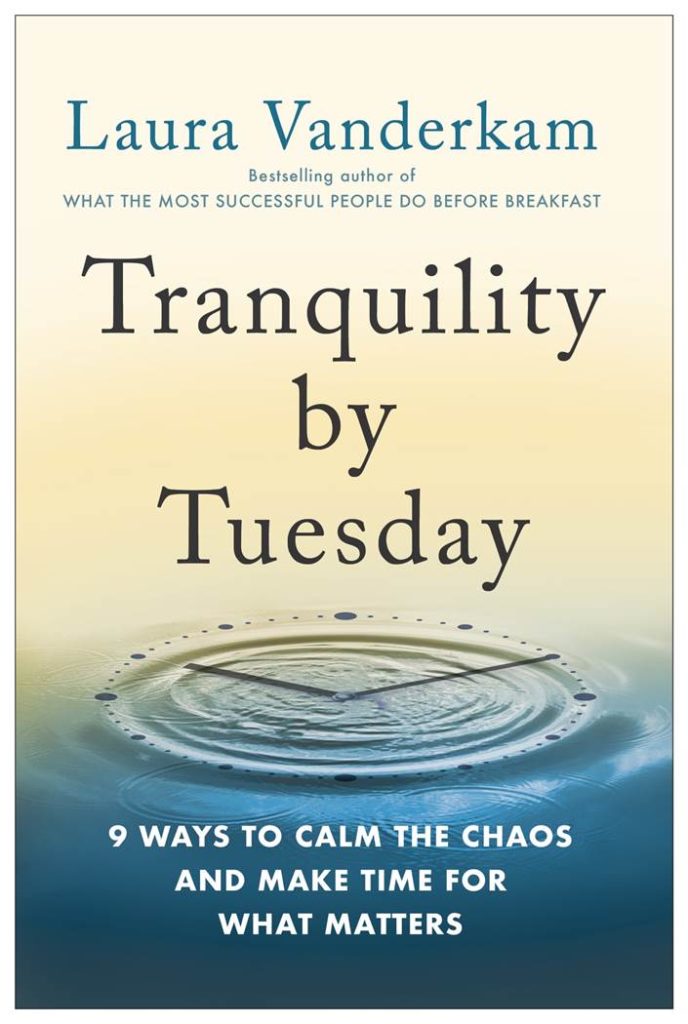 For anyone who's sick of letting to-do lists dictate their time, Laura Vanderkam, the bestselling author of What the Most Successful People Do Before Breakfast, shares nine strategies for reclaiming your hours
Do you find yourself hoping that someday, life will be less hectic? One day, you say, you'll finally have time for the activities that you love – writing that book, completing that triathlon, traveling with friends. But if the COVID-19 pandemic has taught us anything, it's that life is unpredictable. If we're not careful, dull, unfulfilling tasks can quickly occupy our precious hours, derail our best-laid plans, and make life feel like a slog.

In Tranquility by Tuesday, Laura Vanderkam explains that if you want something to happen, you need to design your life to make it happen. Work crises, childcare emergencies, and home repairs are inevitable, and the mundane tasks of life – cooking, cleaning, laundry – aren't going anywhere. To make time for what matters, you need a resilient schedule, not a perfect schedule. Based on a time diary study of over 150 people, Vanderkam shares nine strategies for building opportunities for joy, nourishment, and fulfillment into your week, such as:
Three times a week is a habit
One big adventure, one little adventure
Effortful before effortless
This is more than a time management book about "how to do it all." It's a look at how real people changed their lives using Vanderkam's nine rules, and how you can do the same. It's about intentionally living the life that you want to live, and becoming an autonomous steward of life's possibilities.
What I loved about Tranquility by Tuesday:
This book focuses less on professional goals and more on personal goals. The author stresses how important it is to get more enjoyment out of life by being intentional. I needed that. I'm great at professional goals, but my free time is frittered away on things that take little energy and are not very enjoyable.
Concrete steps to take to add enjoyment to your life and feel more fulfilled.
Real life examples from people who participated in her Tranquility-by-Tuesday experiment. I found their feedback after trying the tips to be motivating and useful.
The freedom to not be perfect. For example, in her tip "effortful before effortless," Laura recommends doing something that takes effort (and that you enjoy) before mindlessly zoning out in front of the television or scrolling on your phone in your free time. Even ten minutes is better than nothing. Then go ahead and do the mindless activity. Guilt free. I love that!
Open possibilities. I've made lists of local things I've long wanted to try–and I'M ACTUALLY DOING THEM. Why didn't I figure out years ago that I had to schedule these things if I wanted them to happen?
I could go on and on. I loved this book. I can't recommend it enough!
Purchase Tranquility by Tuesday (#commissionearned)
What good books have you recently read? Any book recommendations?
For more book recommendations, check out "New Release Recommendations."
Have a terrific day!