Writer's Life: Julie Jarnagin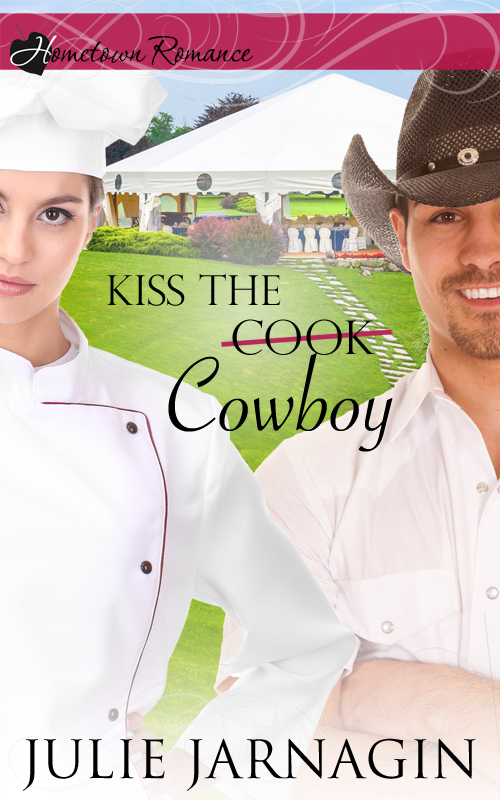 Welcome to another edition of Writer's Life, my interview series with authors of sweet or inspirational romance novels. I'm hooting and hollering today because Julie Jarnigin is my guest! Years ago, Julie and I met online, then we hit it off in person in 2012. She's witty, funny, and loves the same television shows I do! We've also been "water buddies" since last December. We both strive to drink a ton of water each day–I guzzle 3/4 of a gallon, while Julie drinks even more. She's pretty amazing. :) Julie's new series, Taste of Texas, kicks off this month with Kiss the Cowboy!
Let's get to it! 
1. What about writing makes your heart sing?
I love when something in the story surprises me. I used to be a full-fledged plotter, but I recently started writing quick drafts without much planning. It has been so much fun and my creativity has increased! It's neat when a story takes a turn in a direction I'd never anticipated. I've learned to trust my instincts more.
2. What is the biggest hurdle you're facing right now as a writer?
My biggest hurdle is definitely a limited amount of time and energy. I work full-time in marketing for a home builder, I have a 1-year-old and a 6-year-old, and we're currently building a new home and selling our current home. Our family is busy! But writing is important to me, so I figure out how to fit it into my life.
3. What do you do to fill your creative well?
As crazy as it sounds, the thing that has been energizing me recently is de-cluttering. It started as an innocent task to help us stage the house for selling. It has turned into a mission to simplify our lives. Our house is still full of toys and normal family messes, but I'm finding that less stuff helps me stay focused on my priorities. Other things that fill my creative well are playing with my boys, reading, and listening to my Pandora station (which is mostly alternative with a little Taylor Swift thrown in for good measure).
4. What are you working on now?
I'm currently writing Book 2 in my Taste of Texas series. I'm so excited about this series! It has been a blast to write. The novella, The Art of Falling, and the first novel in the series, Kiss the Cowboy, are available now.
 ***
Julie, I'm always impressed with how much you juggle–small children, a demanding job AND writing. How exciting that you're gearing up to move into a new home! As someone who has moved often, I can honestly say you're doing the smart thing by de-cluttering now. It will make it much easier when the big move day comes. I'm with you, too, on letting your story take over in a first draft. That's part of the wonder–being surprised by our characters. :) Congratulations on your new release and the series!
***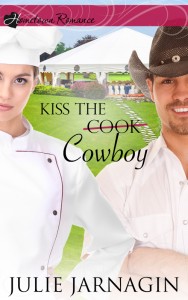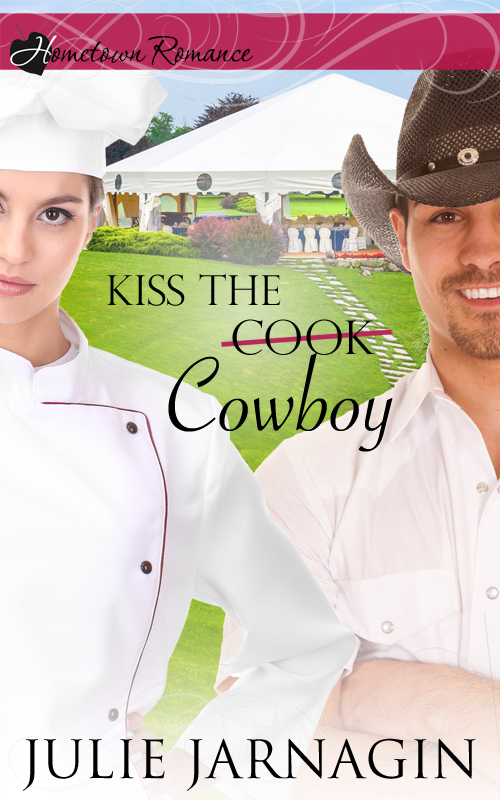 Kiss the Cowboy ~
What if your competition for your dream job…was your dream man?
All Lucy Pickett needs to become executive chef in one of Dallas's finest restaurants is to pull off the high-profile wedding she's catering. So what if she's forced to share duties with Dylan Lawson, a modern-day chuck-wagon cook? So what if he's got rugged looks and cowboy charm? None of that is going to knock her off her game. Until she learns the restaurateur is considering Dylan for the position she wants. Game on–and it's a winner-take-all event!
Dylan Lawson finally has the opportunity he's been waiting for to prove he can do more than just be a ranch hand. The only thing standing in his way is the fiery chef fighting for the same position. Will the heated competition scorch any chance they have for love?
Interested in purchasing Kiss the Cowboy? Buy Here!
Interested in purchasing The Art of Falling? Buy Here!
 ***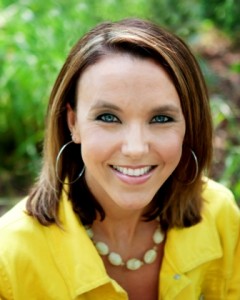 About Julie ~
Julie Jarnagin is a multi-published author of inspirational romance. She grew up in a small Oklahoma town where her family farmed and ranched. These days she lives in a not-so-big city with her amazing husband and two young sons who tolerate all her nerdy quirks. Julie earned a B.A. in Journalism / Professional Writing from the University of Oklahoma and is a member of American Christian Fiction Writers.
Connect with Julie: Website | Facebook | Twitter | Newsletter Sign-up
***
Do you dread de-cluttering your home?
(I need to drop off a ton of stuff to charity!)
Have a terrific day!