Writer's Life: Carla Laureano
Welcome to another edition of Writer's Life, my interview series with authors of sweet or inspirational romance novels! Today we have a special treat. Carla Laureano, one of my fave authors, graciously agreed to answer the big questions. I recently read Five Days in Skye, and I'm still swooning. What a terrific book! It had everything I love, a sassy, hardworking heroine, a hunky, loyal hero, an exotic location and oodles of romance. The second book in The MacDonald Family Trilogy, London Tides, releases June 1! Yes!
Let's get to it!
1. What about writing makes your heart sing?
I usually get inspired by a character idea—whether it be appearance, job, or quirk—but it can take a while to dig into the details of what makes them tick. When I finally get to the heart of a character in a really specific way—hopes, dreams, and biggest fears—it's an "aha" moment that makes the rest of the book fall into place around it. There's no better feeling than when that list of traits on the page becomes a living, breathing person.
2. What is the biggest hurdle you're facing right now as a writer?
Balance is always my biggest challenge as a person, not just a writer: trying to keep all the balls in the air without dropping anything important and without neglecting my family. 2015 is an extremely busy year, because I have three book releases: two fantasy novels and one romance. That means I'm doing a ton of promotion alongside writing my next book. Plus, I have two elementary school-aged boys who have busier schedules than I do! Some days I'm not sure whether I'm coming or going.
3. What do you do to fill your creative well?
Anything creative that doesn't involve books! Cooking, sewing, knitting, gardening, looking at good art, watching dance performances. And music is always a must. I get more inspiration from music than anything else in my surroundings. I'm always upgrading the memory on my phone because of my ever-expanding collection.
4. What are you working on now?
I'm putting the finishing touches on the last book in my MacDonald Family Trilogy, which will be off to my editor in a few days. Serena MacDonald finally gets her chance at love…and if you read London Tides carefully, you might catch a glimpse of the final book's hero!
***
You write romance so well, Carla. It's clear you dig deep to find the heart of the characters. I hear you on trying to balance everything. I'm terrible at it! It's funny you avoid reading to fill your creative well. I read a lot of non-fiction when I'm writing a draft. Then, when I'm revising or plotting, I fill up on fiction! Thanks so much for being my guest!
***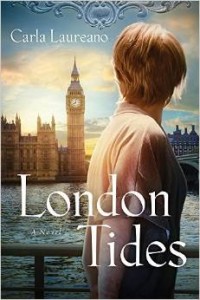 About London Tides ~
Irish photojournalist Grace Brennan travels the world's war zones documenting the helpless and forgotten. After the death of her friend and colleague, Grace is shaken.
She returns to London hoping to rekindle the spark with the only man she ever loved—Scottish businessman Ian MacDonald. But he gave up his championship rowing career and dreams of Olympic gold years ago for Grace … only for her to choose career over him. Will life's tides bring them back together … or tear them apart for good this time?
Buy your copy at: Amazon | Barnes & Noble | ChristianBook.com
***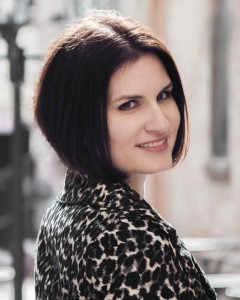 About Carla ~
Carla Laureano is the author of the RITA® award-winning romance Five Days in Skye as well as the Celtic fantasy series The Song of Seare (as C. E. Laureano). A graduate of Pepperdine University, she worked as a sales and marketing executive for nearly a decade before leaving corporate life behind to write fiction full-time. She currently lives in Denver with her husband and two sons.
***
Do you love it when a book is set in another country? (I do!!) What country would you like to visit?
Have a fabulous Wednesday!