Undaunted Hope by Jody Hedlund: Writer Wednesday
Last week I had the pleasure of diving into Jody Hedlund's latest inspirational historical romance, Undaunted Hope. It's the third book in her Beacons of Light series, and I've been dying to read more about Tessa Taylor since she made a whopper of a mistake in the second book, Hearts Made Whole. I finished the book on Saturday–what a treat!
Jody Hedlund writes drama-filled, high conflict, historically fascinating, deeply romantic novels, so it's easy to lose track of time and forget where you are when you're reading her books. I'll post my review below, but here are some of the highlights of Undaunted Hope.
Spunky heroine unafraid to fight for equal rights for herself as a woman as well as for others less fortunate
Hunky brothers fighting for her affection
Sweet children Tessa falls in love with (and the reader does too!)
Interesting historical details about mining and the harsh life way up north in the late 1800's
Internal conflicts regarding helping a loved one with depression, blaming an object (the lighthouse) for bad things in life, and standing up for what's right in the face of terrible punishment
Here's my review:
5 STARS for Undaunted Hope
I've been looking forward to this installment of the Beacons of Hope series ever since reading about Tessa in Hearts Made Whole. Boy, she made some big mistakes in that book! Undaunted Hope picks up five years after Tessa left home. She's the new school teacher in a small coal mining town in upper Michigan, but she faces a mountain of obstacles, including a town leader who abuses his power, the fact only male teachers are allowed to teach in the school, rough living conditions and a pair of brothers fighting for her affection. As with all Ms. Hedlund's books, this one is a page turner with lots of conflict and some swoonworthy moments. All is wrapped up in a supremely satisfying ending!
*I received an advanced reader copy of this book with no obligation to review it. All opinions are my own. *
***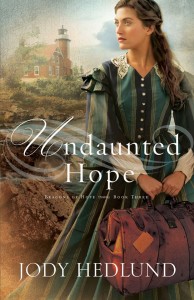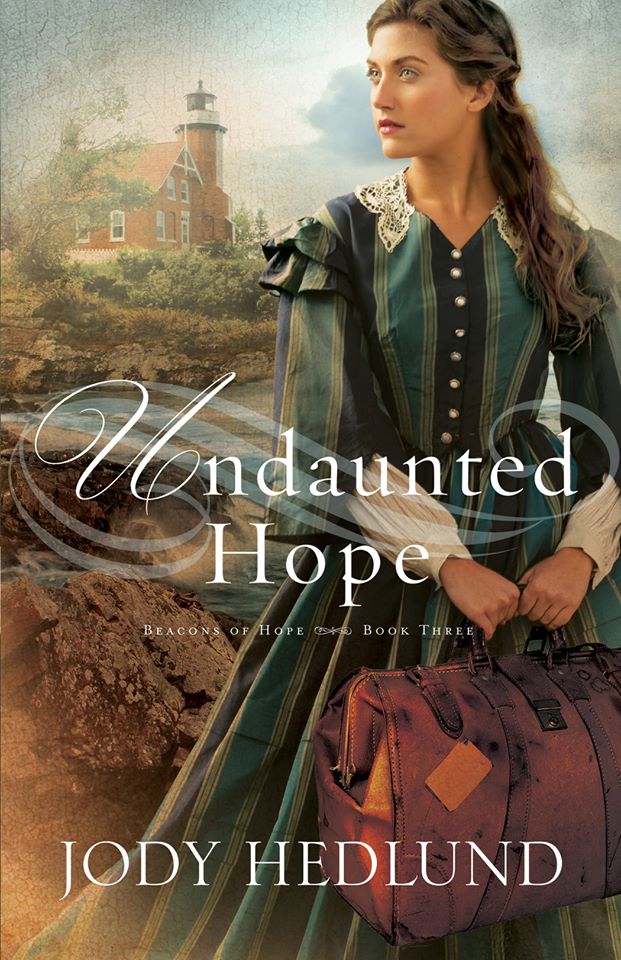 Undaunted Hope
Tessa Taylor arrives in 1870s Upper Peninsula, Michigan, planning to serve as a new teacher to the town. Much to her dismay, however, she immediately learns that there was a mistake, that the town had requested a male teacher. Percival Updegraff, superintendent and chief mine clerk, says she can stay through winter since they won't be able to locate a new teacher before then, and Tessa can't help but say she is in his debt. Little does she know that Percival will indeed keep track of all that she owes him.
Determined to become indispensable, Tessa throws herself into teaching, and soon the children of the widowed lighthouse keeper have decided she's the right match for their grieving father. Their uncle and assistant light keeper, Alex Bjorklund, has his own feelings for Tessa. As the two brothers begin competing for her hand, Tessa increasingly feels that someone is tracking her every move, and she may not be able to escape the trap that has been laid for her.
***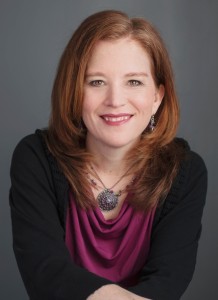 About Jody ~
Jody Hedlund is the bestselling author of nine novels, including Captured By Love, Rebellious Heart, and A Noble Groom, winner of the 2014 Carol Award and INSPYs Award. She received a bachelor's from Taylor University and a master's from University of Wisconsin, both in social work. Currently she makes her home in Midland, Michigan, with her husband and five busy children. JodyHedlund.com
***
What author makes you forget where you're at and what time it is? Please share!
Have a fab Wednesday!