Extra Time. No Motivation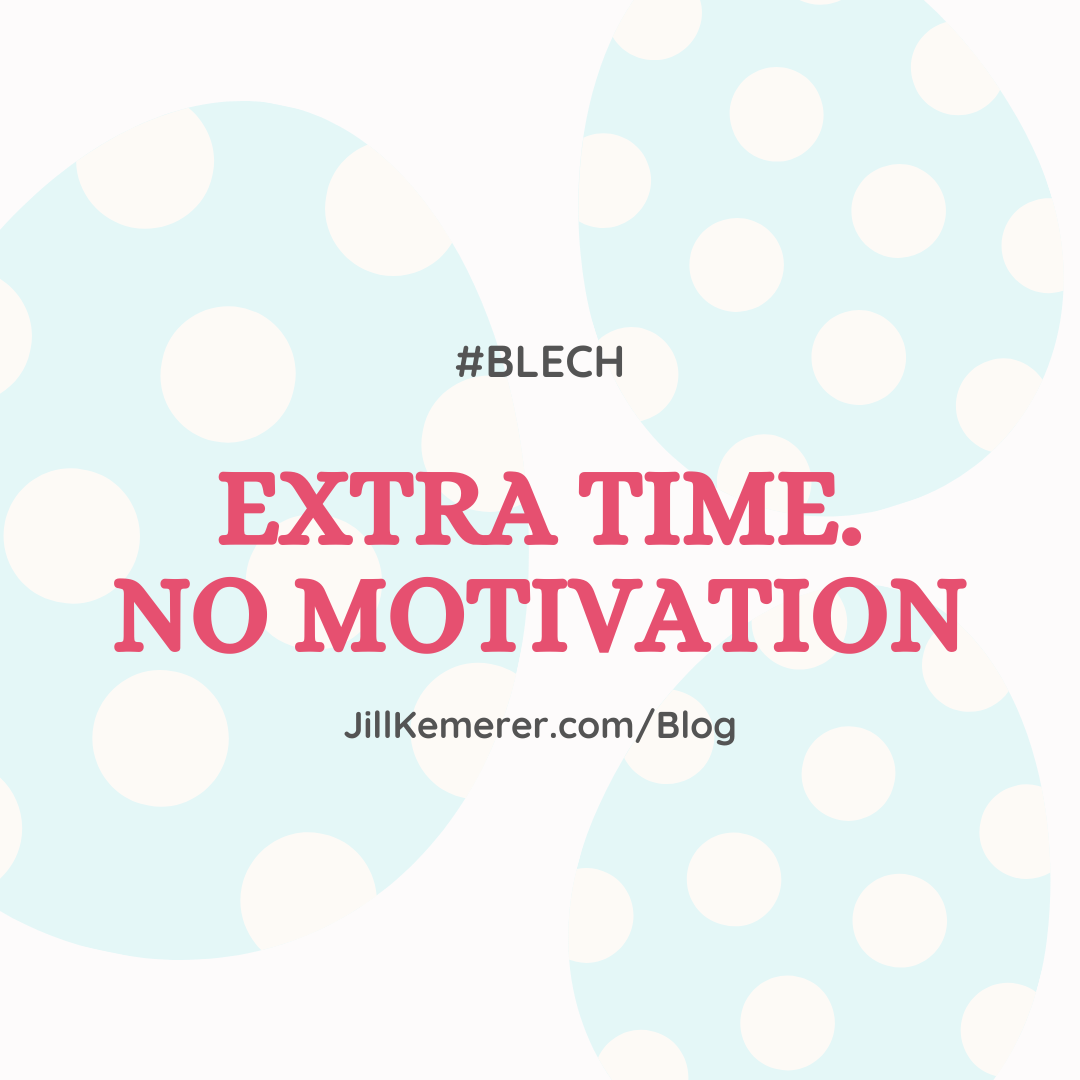 The lockdown continues. I have a deadline soon, and I've continued to work on my book every weekday. When it's time to make dinner, I'm relieved to not have to be creative. But thenevening looms, and a whole different set of problems arises.
You see, I'm a lockdown failure.
Other writers make lighthearted videos to cheer people through the pandemic. They promote their books. They reach out and help others through social media.
Me? I can barely scroll through my Instagram feed without a rock growing in my chest. I should be doing more…but I'm not.
I could use my extra time sewing masks, organizing help for the community, even cleaning my own cupboards or working on a new project.
But I haven't, and I won't. I feel paralyzed by the unknowns. And I feel guilty for not being able to rally.
There are a few things I'm good at during this pandemic. Reading, praying for a list of people and cooking. That's it. Three things. Reading, praying, cooking. That's all I've got.
I admire all the go-getters and doers right now. The people who use their time to make life brighter, safer, better for others. Thank you. You know who you are.
God bless you.
I'm thankful we have a God who abounds in grace, because surely I need it.
Ephesians 2:8 For it is by grace you have been saved, through faith–and this is not from yourselves–it is the gift of God.