The ebook of my latest release, The Cowboy's Christmas Blessings, is on sale for only $1.99 today! It's a one-day only sale, so don't wait on this one. This price is available at Amazon, B&N (NOOK), Google, Kobo and Apple. All five retailer links can be found by clicking here: The Cowboy's Christmas Blessings!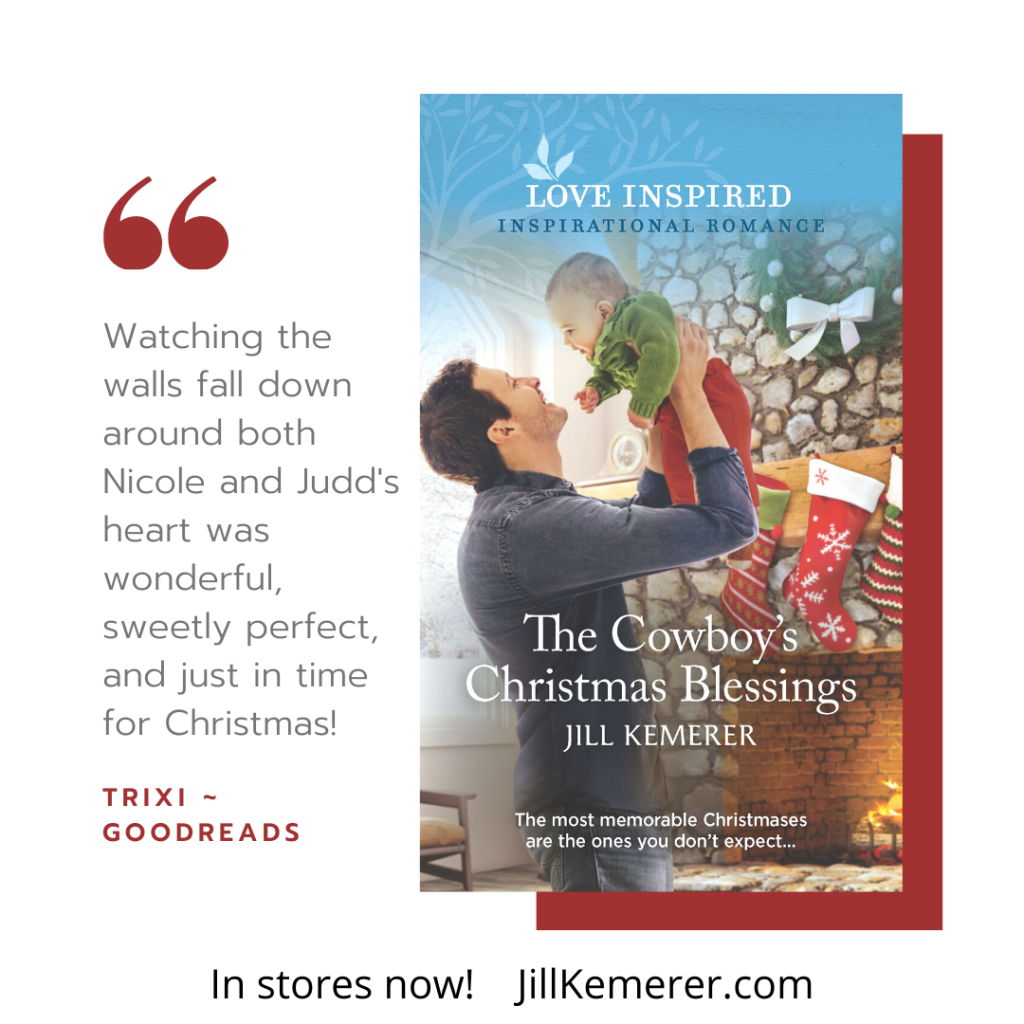 Will welcoming them for Christmas have him wishing for more?
Judd Wilson lives a solitary life…until he learns Nicole Taylor and her infant triplets need somewhere to stay. The cabin on his ranch is the perfect solution, but now his quiet Christmas alone feels a lot more crowded. Recently widowed, Nicole questions her swiftly developing feelings for Judd, even if the older man is wonderful with her babies. Is she ready to take that leap again?
Plus: Still Time to Enter the 12 Days of Christmas Giveaway!
The 12 Days of Christmas Giveaway is still going strong! Eleven inspirational authors teamed up to give away books and a big grand prize to (1) winner each day! You can read all the details and access the entry form by clicking on my blog post, "Day 2 of 12 Days of Christmas Giveaway."
Have a terrific weekend!!