Writing a Good Book Doesn't Happen Overnight
One of the more daunting tasks in the writer's life is revising a rough draft. It's not that I don't like revising–I actually enjoy it–but it's a lot of work.
Anyway, I got to thinking about my very first manuscripts. I laugh now, but back then I honestly didn't have a clue what revising meant. I thought my it meant you go in, make sure everything is spelled correctly and the commas are where they need to be. Done!
How wrong I was…
I didn't know that what I'd written was the basic story pouring out of my head. It wasn't fully formed. Dialogue took over. Introspection suffered. Scenes felt choppy. Key story elements arrived too soon or too late or not at all. The voice was there, but a book isn't just voice.
Writing a good book doesn't happen overnight.
It's easy to assume talent is all you need. The problem with that kind of thinking is that it's just as easy to assume you have NO talent when your first book gets rejected. Studying, writing book after book, revising over and over, getting rejected on your fifth, seventh, thirteenth book–that must mean you don't have talent, right?
Wrong.
It takes time, practice, studying, analyzing, and revising to write a good book. Talent is developed by these habits. Just as elite pianists practice day after day, writers must too. Don't assume talent is all you need.
I spent three and a half hours revising two chapters today. Yes, it's a slow pace, but I don't take shortcuts anymore. I want my books to be the best I can possibly make them. It's okay to learn the hard way like I did. But to grow as a writer, you need to accept that writing is a process. When I accepted it, I felt so free. The weight of "talent" lifted, and I embraced myself as the writer I really was–raw, eager and ready.
What did you learn the hard way?
There's still time to enter the Valentine's Giveaway! Entry form is below!!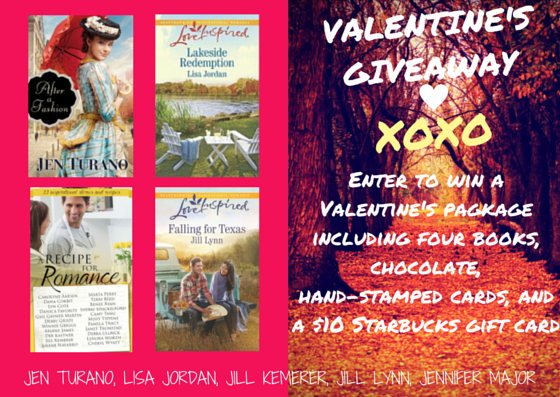 Have a terrific weekend!!