The REAL Change of Seasons
Today is the final day of September. Until now the weather has been mild. My kids routinely wear shorts. But tomorrow? The seasons change for real. Friday's forecast calls for a high of 59 degrees. Saturday's? 54. Really?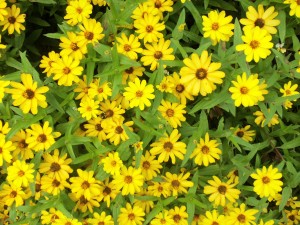 What is it about October? It's as if a switch flips from warm to cold.
As much as I love fall, I'm trying not to think about the upcoming milestones–turning the furnace on, wearing a winter jacket, the first frost… *sob*
Another thought that makes me cringe a teeny bit? I haven't bought appropriate clothes for my kids yet. This means shopping for jeans, long-sleeved shirts, sweatshirts, coats and boots. I'm also on the hunt for a new winter coat for myself. I tried several on last week, but my heart wasn't in it. I just didn't like anything. Plus, I want a coat that can fight the bitter wind of harsh winters. Some of them are just too flimsy and thin.
On a positive note, my hubby bought (and installed) a fire pit for my birthday. Yay! I love sitting outside, getting toasty,  making s'mores and looking at the stars. I'm hoping we'll have clear weather this weekend so we can try it out.
Oh! I made a decadent treat last week–Caramel Apple Pie. I'd watched The Pioneer Woman make it on Food Network. Let me tell you, it is delicious. Here's the link to the recipe: "Caramel Apple Pie." You can NOT go wrong with this one! YUM!!
A few other things I'm enjoying right now? Getting ideas for Christmas gifts, watching college football on Saturdays (and since cross country is almost over, I will be able to spend Saturdays on the couch! Yes!), throwing a pan of ribs in the oven all day long, and wrapping up in cozy throws.
I realize my part of the world has four distinct seasons (although spring is pretty iffy!). What signifies the change in seasons for you? What do you love about this time of year?
Have a terrific day!