Sneaky Ways to Write More and Other Updates
Sneaking words in…sounds covert and exciting and slightly dangerous! I'm sharing how I sneak more words in each day over at Seekerville! I'd love for you to stop by, plus there are two giveaways happening at Seekerville!
I've added Part 2 of my serial short romance, "Love and Other Obstacles" to the For Readers page. If you missed Part 1, no worries. Both are linked on the For Readers page. Newsletter subscribers get first access to installments, so if you haven't signed up, consider fixing that! Sign up HERE!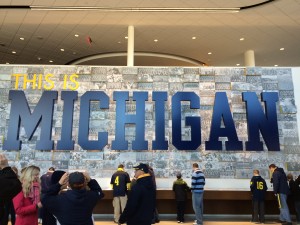 On Monday, I accidentally linked to Jeanne Takenaka's blog early. If you'd like to stop by and find out my biggest life lesson and enter to win a copy of my book (link to entry form is at the very bottom of the post), go to "Life Lessons: Making an Effort–Guest Post by Jill Kemerer and a Giveaway."
The fabulous Cheryl Malandrinos interviewed me and shared it on three blogs!! I talk about my childhood and writing journey. Pop over at The Book Connection: "Interview with Jill Kemerer."
Boy, it got hot here. I would have preferred the warm weather in early August, rather than September, but at least it's not snowing yet, right? Tomorrow night is college football kickoff. I'm sooooo ready. Yes, I will be watching the University of Michigan play at Utah on every television in the house! Woo-hoo!!
What's going on with you today?
Enjoy yourself!!